ROOTS & BRANCHES: The Frail Ophelias Reimagine 'Macbeth'
---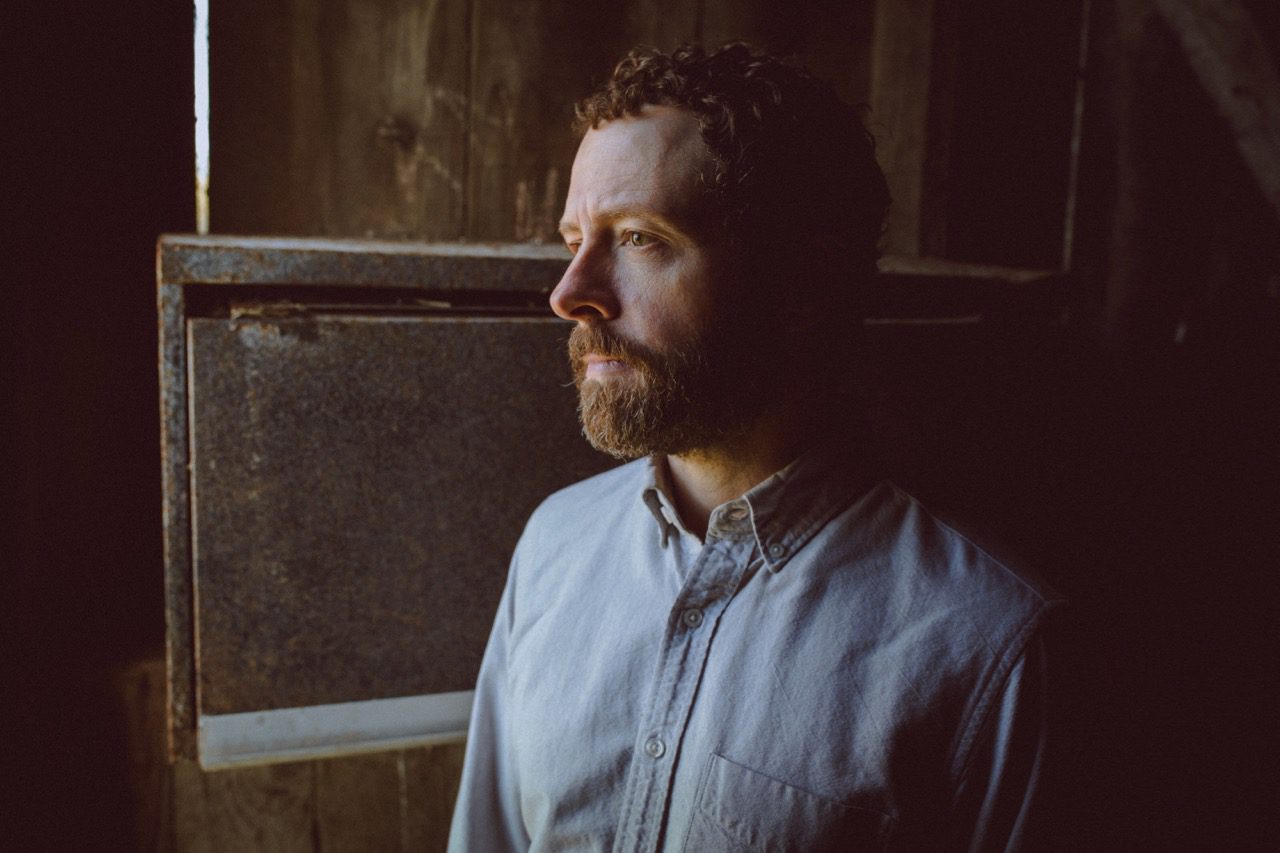 Karl Digerness (photo courtesy of The Frail Ophelias)
"Soft you now! the fair Ophelia" and "frailty, thy name is woman" are two well-known phrases from William Shakespeare's best-known play, Hamlet (c. 1599). When singer-songwriter Karl Digerness was thinking of a name for his "Shakespeare cover band," he linked the phrases and settled on "The Frail Ophelias." Digerness laughs as he remembers this, saying, "honestly, I just like the way it sounded. None of the women I know fit that description, for sure."
Digerness first thought of making songs, or a series of songs, inspired by Shakespeare's plays back in 2000. He was living in Atlanta with his wife, who had been an English major in college and who led him to "a place called the Shakespeare Tavern. It was a very minimal Shakespearean theater, with no amplification, and Renaissance food." The shows he saw there set Digerness on a path of learning and exploration. "You start to fall in love with the language, the poetry, how many layers there are. As I grew as a songwriter I realized I needed, I wanted, to have a text to work to. I really wanted to use an idea that is already telling a story."
Shakespeare himself, of course, used older stories and plays by earlier writers as inspirations and foundations for his own art. Holinshed's Chronicles (the second edition of 1587), for example, was his source for many of his English history plays, and particularly those set far back in the island's misty, near-mythical past:  King Lear, Cymbeline, and Macbeth.
While watching the 2010 PBS film of Rupert Goold's production of Macbeth, starring Patrick Stewart, Digerness realized that this was the play he wanted. He began to work with the words of the tragedy, thinking how they shaped into songs, imagining tunes.
Ken-David and Melinda Lee Masur, the artistic directors of New York's Chelsea Music Festival, invited Digerness to premiere a setting of Shakespeare to music there in 2013. He accepted eagerly, and speaks with enthusiasm about the festival and its role in energizing The Frail Ophelias' Macbeth project. "The CMF is staged in nontraditional places, art galleries, churches. … For many years it was organized around themes of place, like music from Brazil. The year we were talking about it, it was to include music from the UK."  This public performance "was the impetus for the project."
Digerness set to work with a will and with Will (Shakespeare himself made that pun all the time). "I realized that for me to have progress as a songwriter I needed to have deadlines, and, obviously, collaborators." Minna Choi, a close friend and, like Digerness, currently based in San Francisco, performed with him at the CMF and has been one of his leading collaborators in The Frail Ophelias. "She's a fantastic composer — listen to her work with Magik*Magik Orchestra. She's worked with everyone from Death Cab for Cutie to Sting." Annelies Zijderveld, a writer in Oakland, was also an important collaborator. "I commissioned her to do a couple of poetry texts from the play for lyrics, and those became a couple of the tunes."
For the music of Macbeth, which Digerness describes as a "song cycle," he and Choi came up with arrangements and the right sound. "She was a really important part of realizing adding strings to the work, in recording." Also important was the Kickstarter campaign that not only helped fund the project, but also forced Digerness to "bring it to a close, and [want] to perform more live with it." Another inspiration, apart from Shakespeare, was Sufjan Stevens's early work, especially The Fifty States Project.
Though he spoke to me, Digerness says he's "terrified of English professors, who'd say I'm abusing The Queen's English" (the queen being, of course, Elizabeth I). Indeed, he takes liberties, to put it mildly, with Shakespeare's words, if you pick up The Frail Ophelias' Macbeth expecting the play to be the thing. Some of the songs take their titles from lines in the play: "Weary of the Sun" and "Stars Hide Your Fires." Others are more generally thematic, dealing with Scotland, Duncan (the king of Scotland, murdered by Macbeth early in the play), and the love between Macbeth and Lady Macbeth. For someone with a self-professed "10th grade understanding of Shakespeare," Digerness doth protest too much, I'd say. His songs are rich and strange, his voice huskier and heartier but not unlike that of part-Scotsman Don McLean.
One crucially important part of The Frail Ophelias' Macbeth is to encourage others who might be intimidated by him, as Digerness admits he was, to pick up Shakespeare. The album packet contains not only a CD of the original songs, but also a copy of Shakespeare's play itself. Jason Munn, graphic and poster artist whose work for bands is well known, designed the album cover. Says Digerness, "I'm hoping that people who buy it will read the play, and if you already know it, that these Easter eggs [will] pop out as you listen to the songs."
Will The Frail Ophelias take on another Shakespeare play in the future? "As a life dream it would be great to have several albums of the plays," admits Digerness. "I joke that I'm a Shakespeare cover band." Shakespeare gives him something substantial, historic, and freshly inspirational upon which to hang his hat. Sampling, and reappropriation of texts, is increasingly something musicians do. "That's what I love," says Digerness. It's not just about the listening at all. "It's remixing, it's the style of, say, Bob Dylan, of Shakespeare, of folk creative work. So many musicians these days are trying to figure out, with the new digital landscape, what is a physical memento of the work, and of the art. What else can we do? This is my way to sort of find a new physical form, or even object, that people can enjoy and touch."
---