Rodney Crowell at World Cafe Live
Posted On August 24, 2018
---
It is great to see and hear Rodney Crowell out on tour. He sounds great. The show was opened by Joe Robinson, a singer-songwriter from Australia who we will probably be hearing a lot about. Man, what a guitar player.
The Rodney Crowell part of the show started with Robinson on guitar and Eamon McLoughlin on fiddle and mandolin. Crowell very quickly got into "Glasgow Girl," one of my favorite of his songs. "Earthbound" from Fate's Right Hand, another favorite, was next. Another from Fate's Right Hand, "Ridin' Out the Storm," was next, and it occurred to me that I could hear the influence of Crowell's friends Guy Clark and Townes Van Zandt. Don't get me wrong, nothing copied, but you can hear the songwriting history and yes, I love it. By the way, there were a couple Clark fans in the audience wearing their Guyote T-shirts.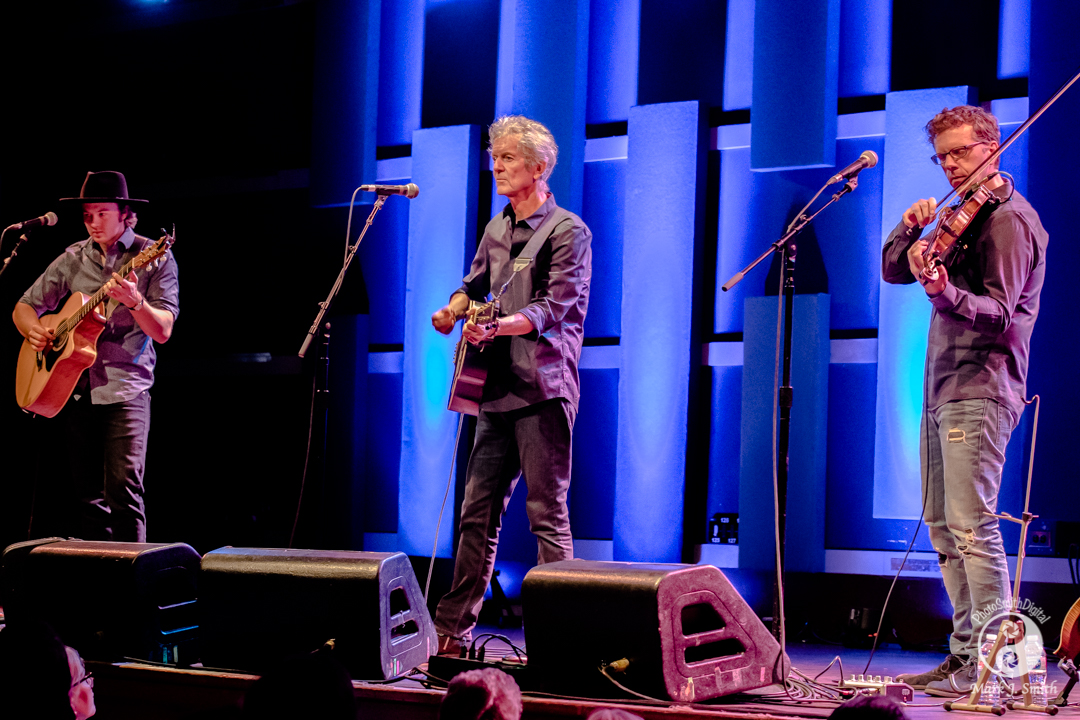 Crowell then introduced "It Ain't Over Yet," saying he realized when writing it that it was a three-way conversation between himself at a young age, Guy Clark as an older man, and his friend and Guy's wife Susanna at middle age. What a great song.
Introducing one of the last songs, Crowell said it was one of the best songs written and works everywhere except China. He realized after singing the song in Ireland once that having the audience sing the chorus was the only way to sing the song, but the Chinese audience let him down. The song was Townes Van Zandt's "Pancho and Lefty," and honestly, I think Philadelphia let him down on singing the chorus, too.
"Eleanor Rigby" was the first encore song, and it reminded me that he encored with a cover once before when I was shooting him . That time it was "Like a Rolling Stone," and later I mentioned to Crowell that he totally blew away the Philly Folk Fest audience with it. He remembered and said that it was a really tight band that night. Well, "Eleanor Rigby" at World Cafe Live was also a fantastic way to close a concert. But that wasn't all, folks. He closed with "Leaving Louisana In The Broad Daylight," with McLoughlin's fiddle sounding straight out of the bayou. Fantastic.
Rodney Crowell is one of our great songwriters. He can sing, he can play, and he usually has fantastic musicians on stage supporting him. Catch him if you can.
http://www.nodepression.comwp-content/uploads/2018/10/dsc_1501-2.jpg
---