Rod Gator (Formerly Melancon) Embraces Change to Get Back to Himself
Posted On September 15, 2021
---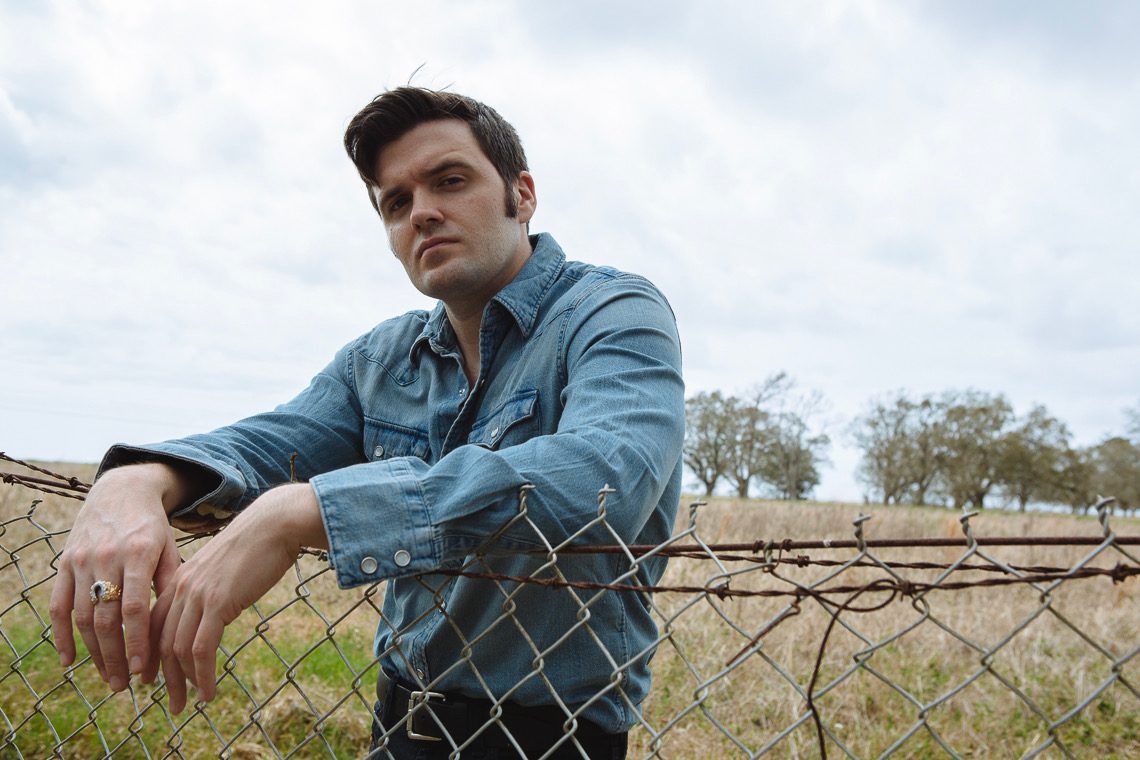 Photo by David McClister
"I had to change my name to feel more like myself," Rod Gator says from his home in Austin.
He's talking about his recent transformation from Rod Melancon, the name under which the bayou-bred rocker released all his previous music, but he's also talking about his powerful new album, For Louisiana; his roles as both serious musical artist and comic social media presence; and the demons he had to control to become the unique voice he now is. It's all related in one way or another to the name change.
"One of the obvious reasons [for the change] is that no one's ever been able to pronounce my name except in the community I grew up in," he says of Melancon (Mel-AHN-sahn). When his new management suggested he come up with something different, he agreed.
"About a year ago I was on social media … I said, 'I wanna be called Gator from here on out,' just being silly. And that somehow took off and people started calling me that.
"My dad originally wanted to call me Gator. My mom said no, of course. So that kind of came back full circle."
Not only does the name fit his bayou roots — he grew up in Vermilion Parish, in southwest Louisiana's Cajun country — but it has "a certain kind of grindhouse vibe," the film buff says, "like a David Lynch character from Wild at Heart."
"I felt like I spent the last 10 years playing the character of serious singer-songwriter Rod Melancon. Then something clicked in me — it just wasn't doing it for me anymore. I got more things I can get in touch with. The name change definitely helped with that."
Home and Away
His latest music builds on his previous work, especially 2019's excellent Pinkville (ND review). On For Louisiana, out Friday, the 33-year-old singer-guitarist worked again with producer Adrian Quesada and guitarist-keyboardist and co-writer Will Walden. They create a sound that's full and muscular, but also evocative and cinematic, reflecting Gator's rock and country-soul influences.
The album incisively captures Gator's ambivalence about his home state, with affection and appreciation mixed with a clear-eyed grasp of its faults, from systemic racism to willful ignorance. Those conflicting feelings are neatly encapsulated in back-to-back songs: On the title track, he is pining for home; on "Idle Hands," frustration boiling over, he vows, "I'm never going home again."
Not everything is strictly Louisiana-related. "Chickenhawk" is a fierce takedown of warmongers eager to send others to fight, in the vein of Creedence's "Fortunate Son." "Out Here in Echo Park" harks back to a stint in Los Angeles as a young aspiring actor. The slow-building closer, "Staying in Time," is an uplifting ode to perseverance based on the true story of his drummer, Adam Nurre, who was the lone survivor of a car crash that killed all the other members of his previous band and left him in the hospital for months.
This isn't the first time Gator has written about Louisiana — his 2014 album, Parish Lines, drew heavily on it. The difference now, he says, is that he has grown as a songwriter and is not afraid to be critical.
"I'm not worried about offending a certain demographic like maybe I would have been back then," the self-styled lifelong progressive says.
For Louisiana reflects the feelings of someone who gained an appreciation for the place he couldn't wait to leave only when he was finally gone: "Being away from it made me realize how unique it was, the swamps, the culture. You don't really realize those things until you're away from it."
Creating Characters
"Away" for Gator was first Los Angeles, where he went at 18 to pursue his interest in acting and film. He appeared in "a terrible post-apocalyptic film, Downstream, I had about eight or nine lines," and in a horror movie short, Hollow Halls. "The coolest thing was they made a cast of my chest because my character gets his chest ripped open in the end."
He got his first guitar at 19, and after discovering Hank Williams through The Last Picture Show – many of his musical influences were uncovered through movies – Gator used him as a teacher: "Simple chords, simple melodies. That's how I got the basic tools needed to write. Then when I got into Springsteen and Steve Earle, that was it for me. I love those guys so much." (On Pinkville he covered Springsteen's "57 Channels" and also sounded right at home ripping through Tom Waits' "Goin' Out West.")
Gator eventually gave up acting to focus on music, and after 10 years in L.A., he moved to the music hotbed of Austin. In the last year, however, he has been putting those acting chops to use on social media. Befitting someone who feels he has "more in common with John Waters and David Lynch than Waylon Jennings," he has been churning out funny videos across various platforms, creating an online presence unlike any in Americana.  In one set, for example, he's a member of a fictional country band, Amarillo Kisses. In another, he's "Carl Henskins," a bespectacled nerd who "kidnaps" Rod Gator. After announcing that he was donating the proceeds of his Katrina-related single, "August 29," to Hurricane Ida relief efforts back home, he created "Dale Henskins," redneck brother of Carl, an "angry white insecure male" who claims "Rod Gator is part of the Hollywood elite" and "doesn't care about the people of Louisiana."
🇺🇸HARDCORE TRUTH🇺🇸 pic.twitter.com/8V54gyT6Bw

— Rod Gator (@rodgatormusic) September 5, 2021
"My team constantly tried to get me to be on TikTok," he says. "I just kept saying no way, I'm too old for that. Then when I started messing with it, 'Oh, OK, I can do interesting stuff with that.' It re-awoke the part of me I hadn't been in touch with in many years."
The costumes for his videos aren't hard to procure: They mostly come from his closet: "'Oh yeah, I forgot 10 years ago I bought peach bellbottoms in a Hollywood vintage shop, I'm gonna bring them out.'"
Gator says he's not concerned that his wacky social media presence will lead people to not take him seriously as a musician.  As with the no-holds-barred nature of his songwriting on For Louisiana, he's more interested in being himself than worrying about what others think.
Finding Wellness
None of this would likely be happening, however, if Gator hadn't taken a life-altering step after what he described as "the missing weekend of 2016" in Los Angeles, when his car and guitar were stolen and he came to in the passenger seat of someone's van, not knowing how he got there. That was the impetus for him to quit drinking.
"I had to give that up," he says. "I suffer from bipolar disorder. I was self-medicating for years and years. Better late than never, I figured all that out."
Gator says he's speaking about his bipolar disorder publicly for the first time, but in retrospect he was dropping hints on Pinkville with the songs "Rehabilitation" and "Manic Depression."
"Now that I've gotten medicated, I'm actually able to focus on one thing at a time," he says. "I feel like my creativity is higher than ever."
And so it goes for someone who, as he puts it, "started the pandemic as a serious singer-songwriter and came out as Roger Corman."
---