ROADSIDE ATTRACTIONS: A Jam Heard 'Round the World
---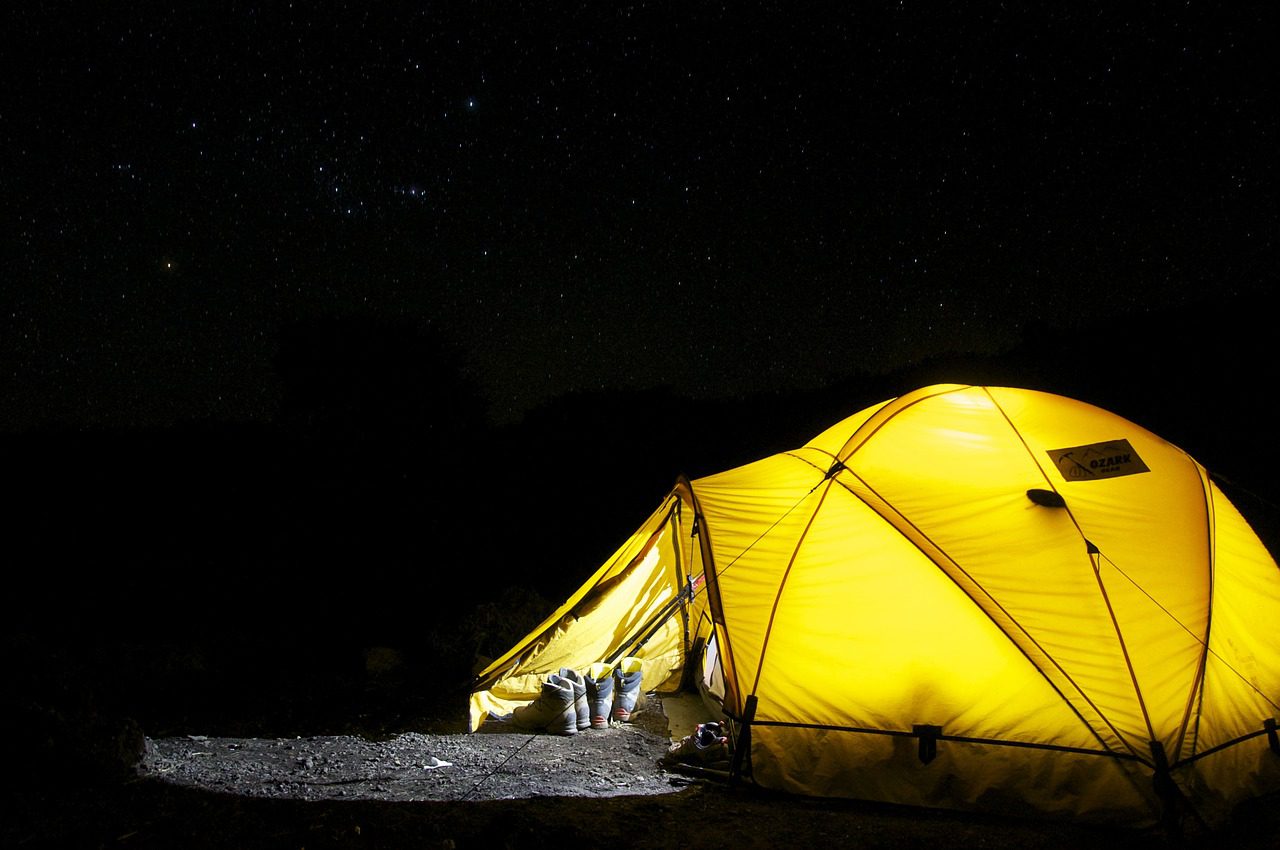 Photo by BHossfeld/Pixabay
When people think about words that describe bluegrass musicians, "worldly" doesn't usually come to mind. But thanks to the widespread popularity of the genre, bluegrass brought Bill Monroe to Jerusalem, David Grier to South Africa, the Nashville Bluegrass Band to China, and Della Mae to Kazakhstan, just to name a few examples. It also brought me to Europe many times, starting with my band playing a showcase at the European World of Bluegrass Festival about five years ago.
The European World of Bluegrass (EWOB) festival is a bluegrass festival that was held in the Netherlands for the better part of two decades. (There's been some confusion about the future of the festival recently but the majority of the updates I've seen have been in Dutch, so I'm not really sure what's happening). In many ways it is the European parallel to the International Bluegrass Music Association's World of Bluegrass (WOB) festival: It's a festival that brings together people from all over the world, but primarily that continent, to play bluegrass, showcase new bands, and recognize established bands with awards.
The band I was playing with, Jeff Scroggins & Colorado, was offered a spot in the EWOB showcase and we all took it as a decent excuse to visit Europe while playing bluegrass. Usually when bands go to Europe they have a foreign booking agent and some contacts who can help facilitate booking gigs and arranging travel in a foreign country. We had Google Translate. People in the Netherlands generally speak and understand near perfect English, but this festival was sort of out in the country and some of the subtleties didn't translate so well. My dad, ever frugal and resourceful, used Google Translate to communicate through email with what seemed like a vacation rental facility located near the festival. If that sounds confusing, that's because I still don't really know how to describe what the place we stayed in was. It seemed like a park where families were primarily camping for the summer, but it wasn't in the woods. It was more like a trailer park and we did, in fact, stay in a trailer.
We had a hard enough time getting there, too. We've since learned to set the GPS before we pull the car away from the airport Wi-Fi. We tried to navigate there using intuition, but we instead ended up in an extremely charming farming village full of cobblestone pathways that crossed tiny canals. I tried to find a physical map but the best I could get was a map of all the biking highways in the country (they bike a lot there, but it's easy when your entire country is flat and below sea level). We ended up driving back to the airport to use their Wi-Fi to put in the address and finally make it to Voorthuizen, the site of the EWOB festival.
The festival itself was a really interesting and special experience for me. When we first arrived, I felt very strange. Back then, I generally assumed that people from Europe looked down on Americans (not entirely true or untrue), and seeing as I was very anxious and suffering from imposter syndrome I felt like everyone was staring at me. But I eventually eased into the vibe once I started jamming. My dad immediately fell in with some Scandinavians while I found myself playing with half of a family band from Ireland, a Portuguese banjo player, a Czechoslovakian guitar player, a Belgian mandolin player, and an American fiddler. Everybody could speak English, but we didn't really talk much. We didn't need to; we just played music (although we did have to have a conversation about how the Czech alphabet doesn't really use the letter B, so for the key of B they use H). I was struck by how this music I loved so much had permeated so much of the world.
That night, we heard that there would be jamming in the heated tent of some Belgians. I found a tent with a sign that was later translated for me as "The Drug Tent" run by a group of festivalgoers called The Flying Caravan. Inside this 10-by-20-foot (maybe?) tent dozens of musicians from all over were crammed in, jamming, singing, drinking, and doing the occasional drug. The thing is, jamming (or "yamming" as the Eastern Europeans pronounced it) wasn't allowed past a certain hour at this festival.
Voorthuizen is a small, quiet, vacation village in the country. The town welcomed the influx of music and entertainment from EWOB — in the daytime. But these were proper people and they wanted to sleep at night, not listen to a bunch of people drunkenly shout-sing "Cold Sheets of Rain."
We got our first warning at midnight. The owner of the facility came to the tent and calmly but sternly told us that we needed to stop jamming. The next three warnings were increasingly less calm. We did, to be fair, try to keep it down, but, personally, I blame the Czechs, who loved to both party and "mash" and would inevitably hit a drop-D run that would knock down a tree at point-blank range.
I made lots of friends at that festival that I maintain to this day and who I saw surprisingly often as we would frequently return to Europe after that. I had known about bluegrass existing in other parts of the world before that trip, but EWOB really showed me how vibrant and passionate the international bluegrass community is. That reality would be solidified for me at the next IBMA World of Bluegrass festival in Raleigh. Some of our new European friends had come to showcase and with them came Loes van Schaijk, a Dutch academic and bluegrass bass player. Loes, along with photographer Marieke Odekerken, had put together a beautiful book called High Lonesome Below Sea Level. An extension of Loes' Master's thesis about whether or not bluegrass in the Netherlands could be considered "Americanization," the book traced the history of bluegrass in the Netherlands through the stories of the people who played it, right up to the very first, who had died shortly before the project began.
I flipped through a copy she gifted me a copy at IBMA, and through a combination of lack of sleep, overstimulation, and an overwhelming sense of community, I began to quietly cry, surrounded by people who all loved bluegrass.
---