Rethinking American Roots Music in Black and White
Posted On December 3, 2015
---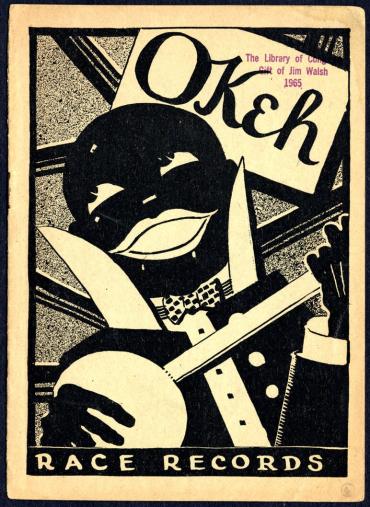 For the past month, my eyes have been glued to a couple of exceptional books; one old, one new. Barry Mazor's Ralph Peer and The Making of Popular Roots Music was published this past year, and the other was released 13 years ago and focuses exclusively on the Carter Family. That one was written by Mark Zwonitzer with Charles Hirshberg and carries the title Will You Miss Me When I'm Gone?
If this was a book review, and I'm sorry it's not, I'd tell you that each is a riveting read if you have any interest in learning about how various styles of regional music were discovered and popularized throughout America in the 1920s and '30s. With songs released on double-sided 78 rpm discs, you might be surprised to learn that obscure blues, jazz, and hillbilly music routinely sold in the hundreds of thousands each, and occasionally in the millions.
Here's Jimmie Rodgers' "Blue Yodel #9 featuring Louis Armstrong on trumpet and his wife, Lil Hardin Armstrong, on piano.
Within the pages of each book, although neither necessarily focuses particularly on African-American influences and artists, there is a clear thread about how there was a cross-pollination not only foundationally in the music, but also on the business side of things when it came time to sell and market to both rural and urban audiences. What I find so puzzling is how we got to a place in modern roots music that has pretty much marginalized black music and musicians.
This is Uncle John Scruggs performing "Little Log Cabin in The Lane," filmed in November 1928 for a Fox Movietone News story.
When you ask someone to define what roots music is, what we usually hear are terms like folk, blues, jazz, country, sacred, Cajun and bluegrass. It's curious that hip-hop isn't included, but here's what No Depression editor Kim Ruehl wrote a few years ago in an essay called The History of African-American Folk Music:
"By the 1970s, a new brand of folk music started to solidify in the African-American communities of major cities like Chicago, New York City, Los Angeles, and Detroit. Hip-hop borrowed rhythms from across the musical spectrum – from ancient African drum calls to contemporary dance music. Artists used these rhythms and the art of spoken word to communicate the emotions – from celebration to frustration – that characterized their community.

In the 80s, groups like NWA, Public Enemy, LL Cool J, and Run DMC participated in what came to be an explosion in the popularity of hip-hop music. These groups and others brought the folk music of their communities fiercely into the public consciousness, rapping about racism, violence, politics, and poverty."
When many think of African-American folk musicians, the default usually runs from Harry Belafonte to this guy: Huddie William Ledbetter.
Perhaps the so-called big tent of roots music can be pushed out even further to include artists like Grandmaster Flash and The Furious Flash performing "The Message" below, and to those of color both before and after. Pardon the twist of words on a current social movement, but black musicians matter.
---