Public Radio Cuts End 'Live From Here with Chris Thile'
---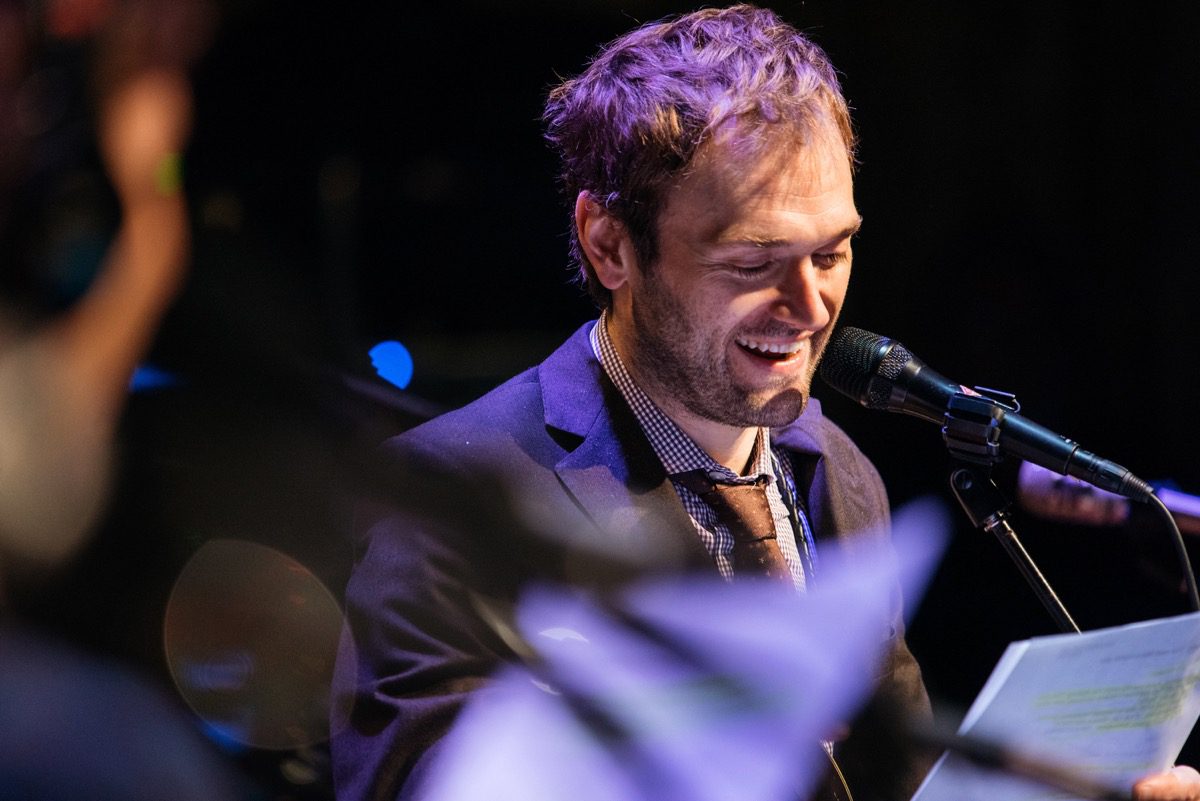 Chris Thile at the helm of "Live From Here" in 2017. (Photo by Nate Ryan)
Amid cuts announced Tuesday at American Public Media comes news that music-focused variety show Live From Here with Chris Thile — the follow-up to A Prairie Home Companion — has been canceled.
Chris Thile, who took over A Prairie Home Companion from Garrison Keillor in 2016 (the show's name was changed after Keillor was fired amid misconduct allegations in 2017), confirmed the news Tuesday on Twitter.
"I understand the decision," Thile wrote in the thread, "as my extraordinary teammates and I conceived of Live From Here as a celebration of live, collaborative audible art, and there's just no telling when it could be that again."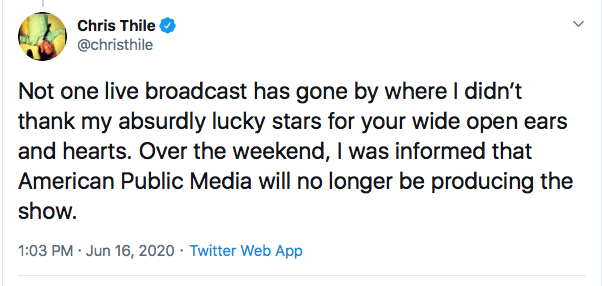 A statement from American Public Media and Minnesota Public Radio said ending the show's production comes along with 28 job cuts in the organization, the result of financial challenges "as a result of the widespread economic turmoil and uncertainty caused by the COVID-19 pandemic."
The June 13 installment of Live From Here — a remote recording featuring music from Rufus Wainwright, The War and Treaty, Hawktail, and others — was, unbeknownst to the host or participants, the final show.
"Not one live broadcast has gone by where I didn't thank my absurdly lucky stars for your wide open ears and hearts," Thile said on Twitter. He ended the thread with a promise of "many more music-filled evenings together by and by."
He concluded: "I'd like to propose a toast: to all you listeners out there. Thank you. It's time for this noise-maker to follow your lead."

---