On the Radar: Phil Madeira, Lee Rocker, and Tim Easton
Posted On November 26, 2018
---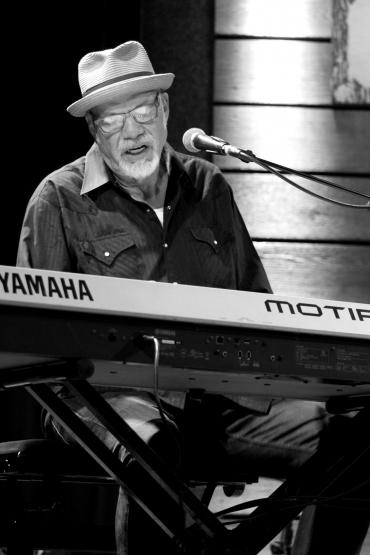 Despite the best efforts of my local big box store, which has been playing Christmas music since mid-October, to start it early, the holiday season now is officially upon us. This time of year sees an uptick in crowdfunding campaigns, as artists compete for your holiday gift dollars for that music lover in your life. This week's offerings on display include two artists who are best known for providing the instrumental backbone to other bands and a fixture on the Nashville music scene who is taking his recording process on the road to historic locations across the US.
Phil Madeira – Crickets
While Phil Madeira is a prolific writer, producer, and studio musician, he's best known to most roots music fans as a member of arguably the most talented backing band in roots music, Emmylou Harris' Red Dirt Boys. So Madeira surprised some people this year when he sat down at the piano for the jazz-infused album Providence. The album was well reviewed, and Madeira must have enjoyed making it, because he's going even farther down the jazz rabbit hole with Crickets, his first instrumental album. Guests for this album include fellow Red Dirt Boy Chris Donohue; Aaron Smith, who played on "Papa Was a Rollin' Stone"; and Roland Barber. The songs are already recorded and Madeira is promising all backers will get a digital copy of the album before Christmas. Other backer rewards include a signed copy of Madeira's book God on the Rocks, a painting by Madeira of his bandaged bird from the Mercyland records, and a 3- or 6-hour songwriting session.
Lee Rocker – The Low Road
Unless they also happen to be the vocalist, bassists just don't get a lot of publicity. So while someone saying The Stray Cats would lead many to think of singer/guitarist Brian Setzer, the anchor of that band's songs came from the upright bass of Lee Rocker. Rocker, who has also played bass in the touring bands of Carl Perkins and Scotty Moore, was a guest of Daryl Hall in 2017 and, along with friends Buzz Campbell, Larry Mitchell, and Joey Eights, recorded a live album of songs from across his 40-year career. Rocker is ready to release the album, titled The Low Road, on Dec. 7 and has it available for preorder on CD, vinyl, and DVD at PledgeMusic. Some bundles also include a T-shirt.
Tim Easton – Exposition
While Tim Easton has lived and recorded all over America, he's been a Nashville treasure for long enough that most Music City residents claim him as their own. But for his new album Exposition, Easton is calling upon his wanderer's nature by traveling to various historic musical destinations to set up "pop-up recording studios" to lay down tracks for the album. Easton will travel to Woody Guthrie's birthplace of Okemah, Oklahoma, to record at the Okemah Historical Society. Then it's off to The Gunter Hotel in San Antonio, where Robert Johnson recorded. From there he travels the Blues Trail to Clarksdale, Mississippi, and finally to Memphis before all of the recordings are brought to Nashville to be mastered. While the campaign offers most of the usual rewards, such as signed copies of the album and T-shirts, there's also an offer for a disposable camera filled with pictures he takes. But the real lure here is Easton's promise to take full advantage of PledgeMusic's "Access Pass" feature, which will allow him to share photos and journal entries from each of his destinations as he records the album.
---