No Depression's Roots Music Shopping List for Record Store Day 2023
---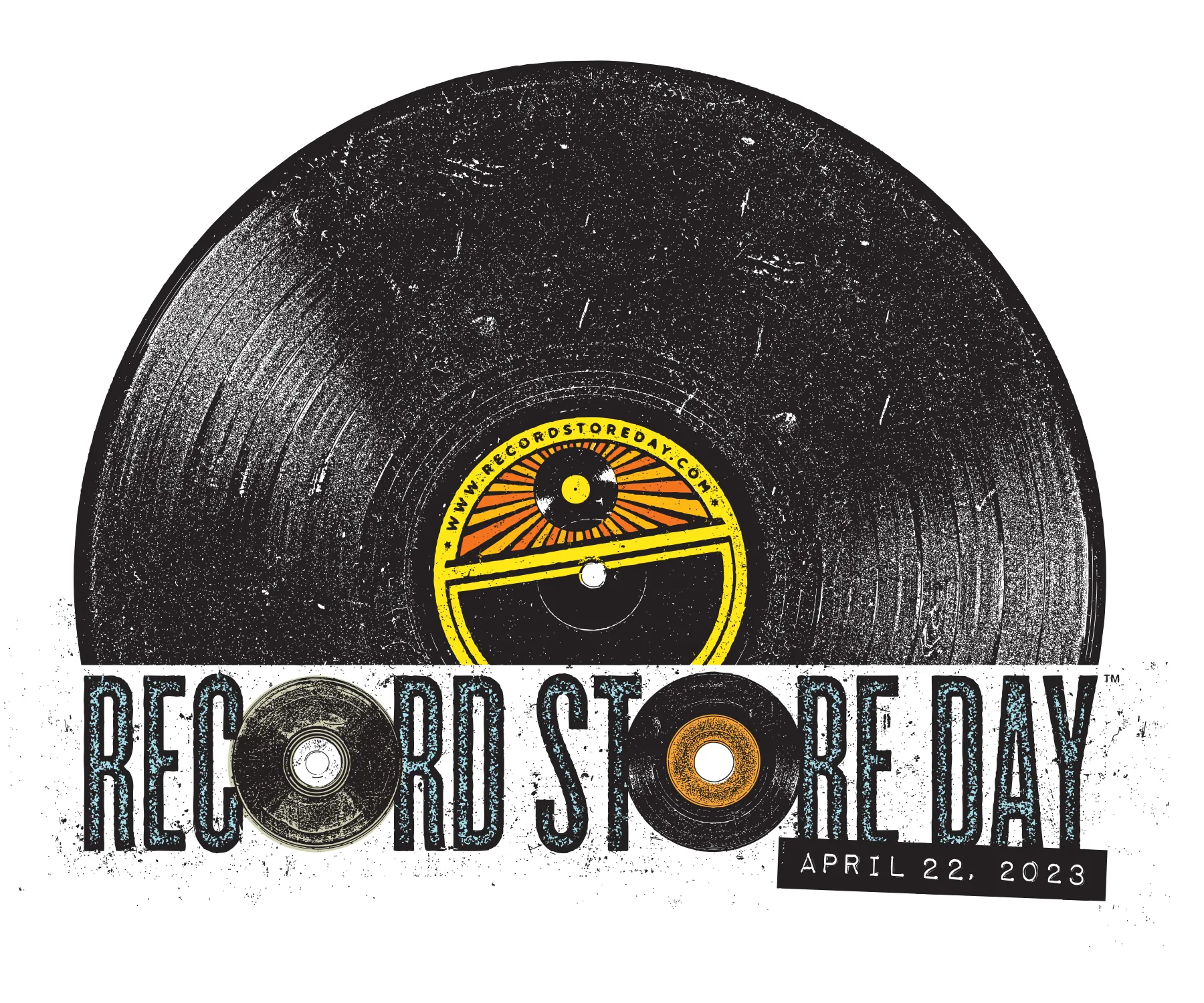 For 16 years now, Record Store Day has nudged music lovers toward their favorite independent shops, a reminder of the community these stores can build as well as the need for customers to pop in every now and them to keep them alive.
As local stores plan live performances, sales, and other events best enjoyed in person, artists chip in by releasing projects on vinyl — often as Record Store Day exclusives — to add a little urgency to shopping lists.
This year's Record Store Day is Saturday, and you can find out which stores near you are participating here. The 2023 Record Store Ambassadors are roots music dream team Jason Isbell and Amanda Shires, who are releasing a joint EP for the occasion (more on that below).
To help you sift through the over 300 titles available exclusively or starting on Record Store Day, No Depression staffers have once again compiled a list of interest to roots music fans. You can click the title of each item to learn more about it.
Find the full list of RSD releases here, and keep in mind that not every participating store will have every title, but they're bound to have something good!
Jason Isbell & Amanda Shires ­– The Sound Emporium EP
Americana's own power couple Jason Isbell and Amanda Shires are serving as Record Store Day's Ambassadors for 2023, so of course they have a special release of their own. The EP, which Isbell and Shires recorded together at Nashville's Sound Emporium Studios, features songs written by each, as well as a cover of Richard Thompson's "Beeswing." Nearly 12,000 copies of this EP will be released as part of the "RSD First" collection, so if you can't snag it this weekend, it should be more widely available at a later date. — Hilary Saunders
Amanda Shires – Live at Columbia Studio A
This 12-inch EP features four songs recorded ahead of Shires' 2022 album, Take It Like a Man, with a B-side etching and fold-out poster. Jason Isbell and Maren Morris chime in with guest appearances. — Stacy Chandler
Son Volt – Day of the Doug: The Songs of Doug Sahm
A loving collection of songs by Tex-Mex music giant Doug Sahm (including with Sir Douglas Quintet and The Texas Tornadoes), including phone messages that Sahm left Son Volt founder Jay Farrar over the years before his death in 1999. Only 1,700 copies available this weekend, but as a "RSD First" release, more are on the way. — Stacy Chandler
Amythyst Kiah – Pensive Pop [EP]
 Many of these songs have already been released via streaming services, but a covers collection from roots-rock powerhouse Amythyst Kiah is not to be missed. On Pensive Pop, she offers her interpretations of songs by pop-punk stalwarts Green Day, post-punk Englishmen Joy Division, and even pop star Katy Perry. The songs comprise one side of the 12-inch record, with a moody engraving on the other side. — Hilary Saunders
Wilco – Crosseyed Strangers: An Alternate Yankee Hotel Foxtrot
Originally a bonus CD with the September 2022 edition of Uncut magazine, which coincided with the 20th anniversary of Yankee Hotel Foxtrot, this RSD Exclusive collects Wilco performances of all 11 of the album's songs in unique ways. — Stacy Chandler
The Cactus Blossoms ­– If Not For You (Bob Dylan Songs Vol. 1)
Bob Dylan's music isn't necessarily noted for its harmonies, but the blend of the voices of The Cactus Blossoms, brothers Jack Torrey and Page Burkum, brings a fresh sense of musicality to these covers. These four tracks come from Dylan's earliest records (no later than 1970) and even include a cover of "If Not For You," a song that George Harrison made arguably more famous on his triple album, All Things Must Pass. This limited release will only receive 1,150 pressings on blue vinyl, but with Vol. 1 in the title, maybe The Cactus Blossoms have got more Dylan covers in mind! — Hilary Saunders
The John Doe Folk Trio – Six Fables Recorded Live at the Bunker
This six-track EP sees the master of isolation and loneliness covering two not-often performed Bob Dylan tunes ("As I Went Out One Morning" and "I Dreamed I Saw St. Augustine") from John Wesley Harding and four songs from Doe's latest album. Fables in a Foreign Land, performed live. — Amos Perrine
Dolly Parton – The Monument Singles Collection 1964-1968
In 1965, Fred Foster, owner of Combine and Monument Records, signed Parton to Monument. He brought in Ray Stevens to produce her on several songs, including five of the sides featured here. The album contains such gems as "Dumb Blonde," "Don't Drop Out," and "Happy, Happy Birthday, Baby," which became Parton's first charting single. This collection has been fully remastered from the original Monument Records mono master tapes and includes liner notes by Holly George-Warren. — Henry Carrigan
Carole King – The Legendary Demos Vol. 1
King recorded these demos between 1962 and 1971. Originally released in 2012, The Legendary Demos Vol. 1 contains songs that King wrote and that were recorded by other artists, such as "Pleasant Valley Sunday" (The Monkees) and "Like Little Children" (The Knickerbockers), as well as some that other artists made famous but that King later recorded, such as "(You Make Me Feel Like) A Natural Woman."  Several of the demos are of songs that would appear on King's chart-topping Tapestry. On these demos, King dwells in her songs and wrings out every nuance of them in her soaring vocals. — Henry Carrigan
Aftab's music is a mesmerizing, hypnotic blend of many genres from around the world, including Hindustani classical and American roots. Pressed on opaque red vinyl, Side A features two live tracks from the Brooklyn-based Pakistani composer/vocalist's 2022 London show, which garnered rave reviews. Side B features the studio recordings of "Udhero Na" and her 2022 Grammy-winning "Mohabbat." — Amos Perrine
John Craigie – Sgt. Pepper's Lonely
A vinyl memento from Craigie's sold-out live performance of The Beatles' Sgt. Pepper's Lonely Hearts Club Band in its entirety, peppered with Craigie's signature between-song stories and banter. — Stacy Chandler 
For 50 years, recordings that bluesman Fred Davis made in Eli "Paperboy" Reed's grandparents' living room sat in a plain white cardboard box. But Reed never forgot the man who taught his father to play guitar, and recently he found the tape, dusted it off, and was reminded that the man he considered a "legend, but only in my living room," really was something special. The resulting album of songs in Davis' unique guitar style that mimicked the Kansas City horn sections he heard as a kid is a RSD First release. — Stacy Chandler
Various Artists – Nuggets: Original Artyfacts from the First Psychedelic Era, 1965-1968
Dig it! Nuggets, the long out of print 2-LP collection of psychedelic rock, is now available in this mind-expanding 5-LP set. In 1972, guitarist Lenny Kaye compiled 27 mind-blowing songs from artists such as The Electric Prunes, The Standells, The Castaways, The Cryan Shames, and The Magic Mushrooms. The original double album captured the grunginess of the garage band sound, collecting off-the-charts propulsive raucous rockers sure to induce "Psychotic Reactions," as in the title of Count Five's song. In 1973, Kaye had selected 28 songs for a followup to Nuggets — which was never made — and those are included on the third and fourth LPs of this set, including gems like The Lovin' Spoonful's "Do You Believe in Magic?" and The Cherry Slush's "I Cannot Stop You." The fifth LP here — titled Also Dug-Its, Artyfacts from the Original Nuggets — contains 14 songs cut from the original album, and features The Moving Sidewalks' "99th Floor" and Wayne Cochran's "Goin' Back to Miami." Kaye has written new liner notes for this not-to-missed set. — Henry Carrigan
Listen, children: Back in the 1990s, nothing broke a band big like an appearance on MTV's Unplugged show. Soul Asylum's 1993 Unplugged was a pivotal moment for them, and it's presented here for the first time on vinyl, along with four previously unreleased and unbroadcast performances. — Stacy Chandler
---