No Depression's Best of May 2023 Playlist
---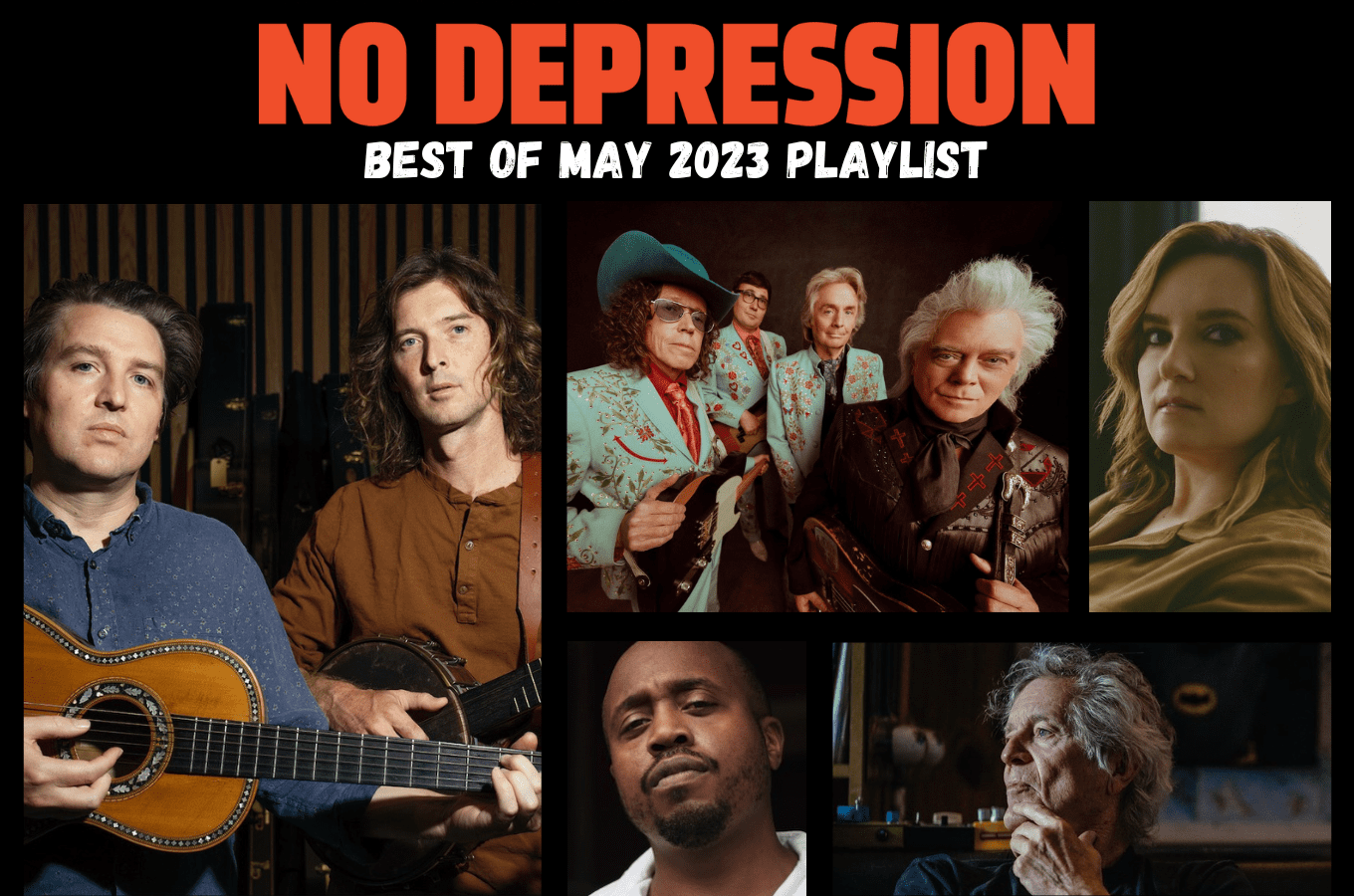 Clockwise from top left, The Milk Carton Kids, Marty Stuart and His Fabulous Superlatives, Brandy Clark, Rodney Crowell, and Durand Jones are among the artists with May releases featured in our Best of the Month Spotify playlist.
May felt like it had a lot of twang, as evidenced by new music from bluegrassers like Alison Brown, Béla Fleck, Special Consensus, Marty Stuart, and more. But roots music fans who lean more toward other styles have nothing to fear: Last month also brought folk punk from Dropkick Murphys (who are slated to headline FreshGrass | North Adams this September, presented by No Depression's shared parent organization, the FreshGrass Foundation) and AJJ; singer-songwriters like the Milk Carton Kids (included in the Spring 2023 journal) and Robert Ellis; and blues guitarists like Samantha Fish.
Of course, May also saw the release of Spotlight Artist Durand Jones' debut solo LP, a stunning musical and narrative homage to his hometown in Louisiana. For more on these and other roots artists, check out the Reviews section and tune in to No Depression's Best of the Month playlist below.
---