No Depression's 2021 Record Store Day Black Friday Shopping List
Posted On November 22, 2021
---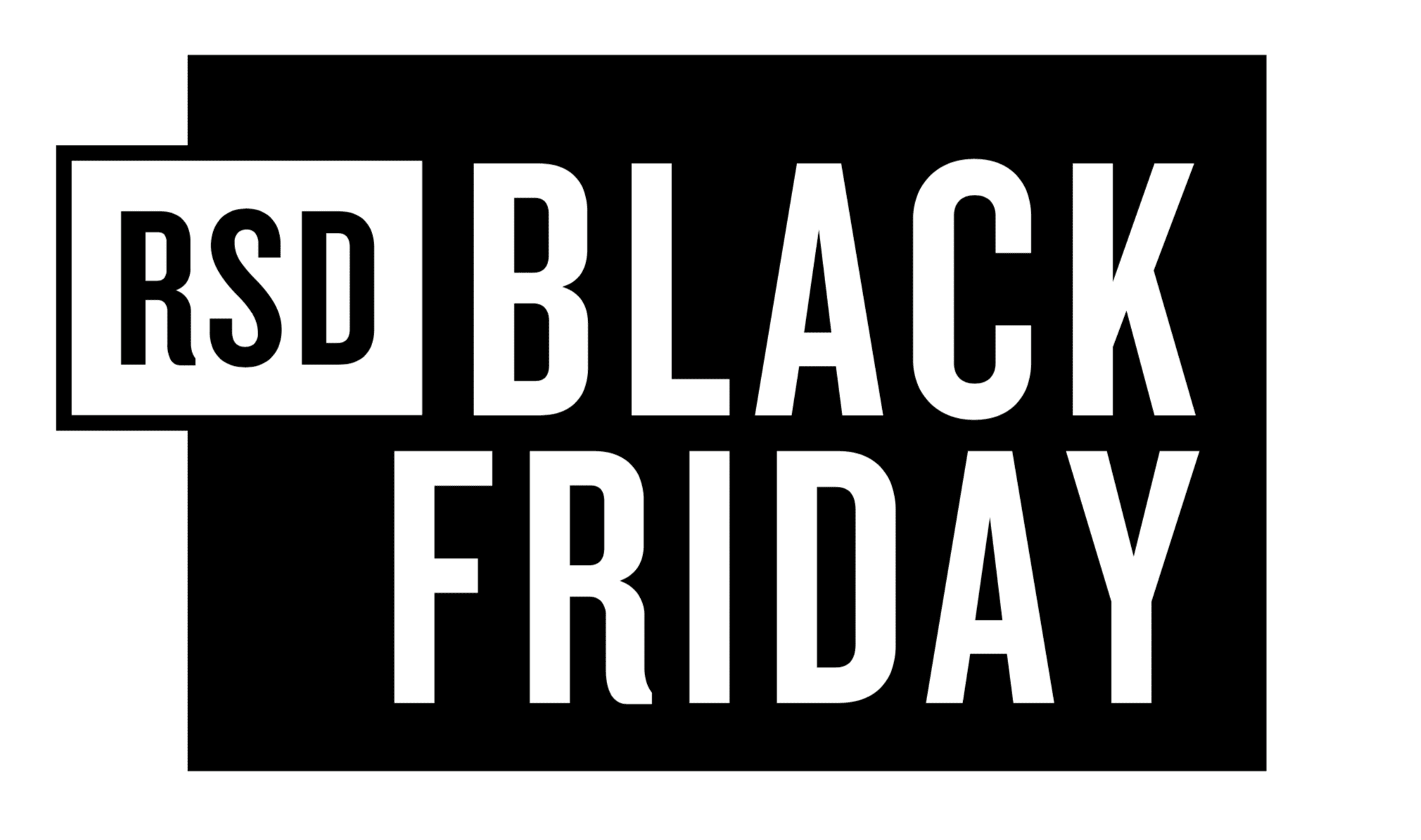 Thanksgiving Thursday is great — you gorge yourself with delicious food all day, and then napping it off on the couch is expected behavior. But by Friday you might be ready to get out of the house for a while (fortified by leftovers, of course), and what better destination than your local independent record store?
In what's become a Thanksgiving tradition, Record Store Day is once again hosting a Black Friday event with special releases to augment the great selection already on hand at your local shop. It's a way to pick up some great tunes for the folks on your gift list (or for yourself!) and to support the independent businesses who put music in our hands all year long.
This year there are around 120 Record Store Day releases on the menu. You can check out the full, searchable list here. Below, we offer some of the items No Depression staffers have on our own wish lists — we've been very, very good this year, we promise!
With COVID-19 still with us and a global backlog in vinyl manufacturing, you'll want to check with your local store before you head out for shopping procedures and any delays on key items you might have on your list. But music always makes a meaningful gift, and lord knows a record store is a way better place to be on Black Friday than Walmart. So pile your plate high and enjoy a musical feast!
(Click on the album titles to learn more about each release.)
Various Artists – Americana Railroad 
My husband's grandfathers were both railroad men and his father grew up in train towns dotted across rural Eastern Washington. We are delighted to see this RSD Black Friday 21 offering, which is a double album of new interpretations from the rich canon of songs about the rails and how the music and the railroad shaped America and its musical history. Artists include John Fogerty, Dave Alvin, Peter Case, Carla Olson, Dom Flemons, James Intveld, and Dustbowl Revival. — Sonja Nelson, Advertising Manager
Willie Nelson, Merle Haggard, Ray Price – Willie, Merle & Ray: Big Hits Live from The Last of the Breed Tour
First time on vinyl release with a special bonus track not on the CD! Can't get much better than this classic evening featuring some of country's all-time greats. — Adam Kirr, FreshGrass Foundation Director
Dusty Springfield – The Complete Atlantic Singles 1968-1971
This two-LP collection zeros in on Springfield's Atlantic singles, including "Son-of-a-Preacher Man" and "The Windmills of Your Mind," capturing the artist as she shifted to a more R&B sound. The ruby red LPs are accompanied by extensive notes and photos. — Stacy Chandler, Assistant Editor
Jason Isbell and the 400 Unit – Georgia Blue
Isbell's recent release celebrating Georgia going blue in the 2020 presidential election sure looks good (and sounds good, we're willing to bet) on two electric blue LPs. The album features covers of songs by Georgia artists, including R.E.M., James Brown, and Gladys Knight, and the 400 Unit is joined by a slew of special guests. (See ND's review here.) — Stacy Chandler
Mixing traditional and original tunes, Kaukonen, in 1996, released a Christmas album for the rest of us. The long out-of-print CD goes for serious money, so its release on LP is both a joyous occasion and a merry, laid back way to enjoy the holidaze. Available in two editions: Christmas Tree's red and green, and Candy Cane's red and white. — Amos Perrine, Through the Lens columnist
JD McPherson – SOCKS (cassette)
Yes, our 1998 Subaru Outback still has a cassette player, and we are NOT mad about it. McPherson's SOCKS was quickly added to our annual Christmas playlist when it was first released in 2018. The fact that I can now listen to these happy holiday jams while picking up my kids from school or sitting in endless traffic just brightens my day. Featuring 11 original tracks written by McPherson and his friends, SOCKS is an album of holiday songs sure to become standards while you are decorating the tree. — Sonja Nelson
Bobby Rush – Chicken Heads 50th Anniversary
It's been 50 years since the release that put Bobby Rush on the map, and he's celebrating by inviting friends to reimagine "Chicken Heads" with him. The release includes versions of the song pairing Rush with Buddy Guy, Gov't Mule, and Christone "Kingfish" Ingram, plus an updated take on his own. — Stacy Chandler
Little Feat – Electrif Lycanthrope: Live at Ultra-Sonic Studios, 1974
The original California roots rockers Little Feat recorded their first live album — a month after the release of Feats Don't Fail Me Now, and as they were still cresting on their 1973 masterpiece Dixie Chicken — in the fabled Ultra-Sonic Studios in Hempstead, New York, before a select, adoring audience. Knowing the band as well as I did at the time, I expect this one to be on par with 1978's Waiting for Columbus. On LP and CD. — Amos Perrine
Sam Cooke – First Mile of the Way
Before he was Mr. Soul, Sam Cooke was part of the gospel group The Soul Stirrers. Many of the tracks on this release of three 10-inch records come from Cooke's time in the group. But this new compilation actually honors Specialty Records' 75th anniversary, highlighting all of the music Cooke recorded on the label. The box also features select live tracks from the 1955 Shrine Concert that have never been released on vinyl, as well as replicas of some of the physical media surrounding the original releases and events. — Hilary Saunders, Managing Editor
Big Mama Thornton – Sassy Mama: Live at The Rising Sun Celebrity Jazz Club
This live set by blues legend Willie Mae "Big Mama" Thornton receives its first vinyl release, with additional previously unreleased tracks. The American singer and guitarist traveled to Montreal in 1977 to perform at the small venue, renowned for highlighting blues and jazz music. This collection includes some of her most famous songs, like "Hound Dog" and "Ball and Chain," and even a cover of "Summertime." — Hilary Saunders
Fleetwood Mac – Alternate Live
Check out this double LP featuring selections from some of Fleetwood Mac's best tours. It's the Super Deluxe live album plus 14 additional tracks. — Adam Kirr
Motörhead – The Lost Tapes Vol.1 (Live in Madrid 1995)
Yep, metalhead here. Unreleased live album pieced together from tapes found in Lemmy's archive. Mid-'90s Motörhead live?! Sign me up! — Adam Kirr
The 10th anniversary of the California crooner's tribute to the songs of Memphis' Sun Studios, now on vinyl. "I Walk the Line," "Crazy Arms," and "Can't Help Falling in Love With You" are among the classics lovingly rendered in Isaak's one-of-a-kind voice. — Stacy Chandler
---