No Depression Singer-Songwriter Award Winner Anna Tivel on Listening and Writing
Posted On October 11, 2019
---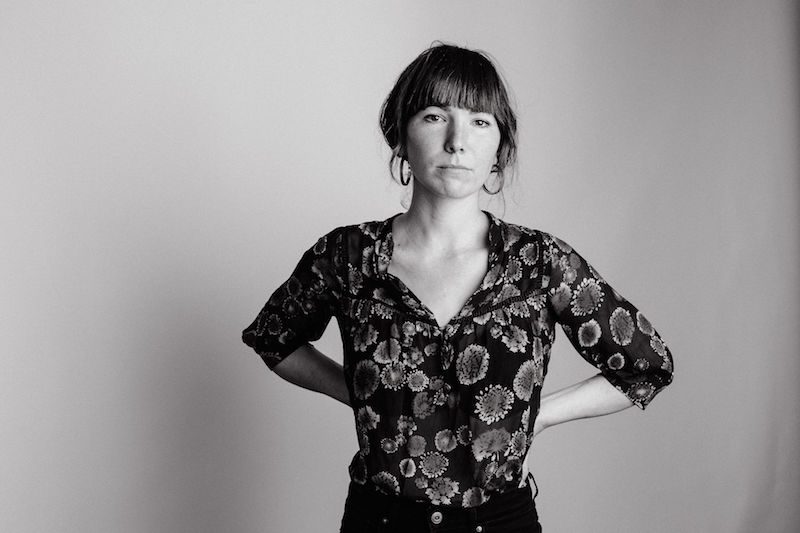 Photo by Matt Kennely
Showcasing your songs under the bright lights is a great part of the life of a professional musician. But it's when singer-songwriter Anna Tivel is offstage, perhaps in a dark corner of a theater or bar she just played, that she can see the most.
"I'm kind of a quieter person," Tivel says, "and I really like to listen and I really love hearing about people, but I'm not always good at drawing that stuff out or having long, deep conversations with people just in real life. But for some reason in songwriter life what I'm doing onstage opens up a door, and then people will come really freely share that stuff for whatever reason. … It feels good to get to have a kind of conversation I wasn't really used to having before I played music."
Those conversations, and the stories and emotions they reveal, are fuel for Tivel's songwriting, which earned the Portland-based artist the No Depression Singer-Songwriter Award at last month's FreshGrass Festival in North Adams, Massachusetts. Her prize includes a $4,000 cash grant (in addition to the $500 she received as one of the three finalists), a full-day recording session with Alison Brown at Compass Records in Nashville, and a main stage performance slot at next year's FreshGrass Festival.
"Doing music for a job is not the easiest, and to get a little vote of confidence like that and some help just really means a lot," Tivel says by phone from a tour stop in the Netherlands. "I'm scrapping and saving right now to make another album in the winter, and I don't have near enough, and to have a little more from that that can go into that fund is magic."
The other finalists for the No Depression Singer-Songwriter Award were Abigail Lapell of Toronto and Raye Zaragoza of Los Angeles. Tivel, Lapell, and Zaragoza performed two songs each in front of an audience at FreshGrass and a panel of judges that included ND Publisher Chris Wadsworth and singer-songwriter Aoife O'Donovan.
Tivel's songs, including "The Question" and "Black Umbrella," which she performed for the contest, live through the characters she creates, each inhabiting a richly detailed world and unfolding their stories in the span of a song.
Songs like that aren't autobiographical, but they're not completely apart from her either, Tivel says.
"You can't help but put a lot of yourself into your songs. Even if you're telling somebody else's story, it's still through your eyes or what you imagine them to be feeling, so a lot of you and your own struggles and emotions get in there.
"Sometimes it's easier to work out a hard thing that way, through somebody else's voice," she continues. "I think there's a power to telling a story that's sounds a little bit separate from you to give other people license to step inside of the story as well."
Tivel's songwriting tends to happen when she gets some time alone, whether that's at home, a secluded cabin on loan from a friend, or even in the car on the way to a gig.
"When I'm on tour by myself I do a lot of writing in the car without the guitar, just to the rhythm of whatever — the road, the windshield wipers," she says. "I think it just takes a little quiet and stillness that you can't always get when you're out there on tour with other people or just in a noisy, noisy universe."
When she needs a little outside inspiration, she turns to songwriters like John Prine, Gillian Welch, and Tom Waits. She also cites contemporaries Josh Ritter and Anaïs Mitchell, not just for their songs, but also for how they fit songwriting into their lives and the world around them.
"They haven't let the image of a struggling, messed-up songwriter become them," she explains. "They've escaped that thing that I think is so alluring to people, to write really raw songs you have to be really living hard and maybe not doing right by the people you love, and all these things. I think I really look up to the way they've made a path that's not about that, and that seems like it can last a long time to me.
"They grow and change and just be writers, more than anything else, more than being a scene."
After wrapping up her current tour of Europe, Tivel is playing across the US in November, then planning a return to the studio in February with the same crew who helped her record The Question, released last April. Along the way, she may appear quiet at times. But she's listening.
---