No Depression Sessions at Rootsy Winter Fest: Hellsingland Underground
Posted On February 27, 2023
---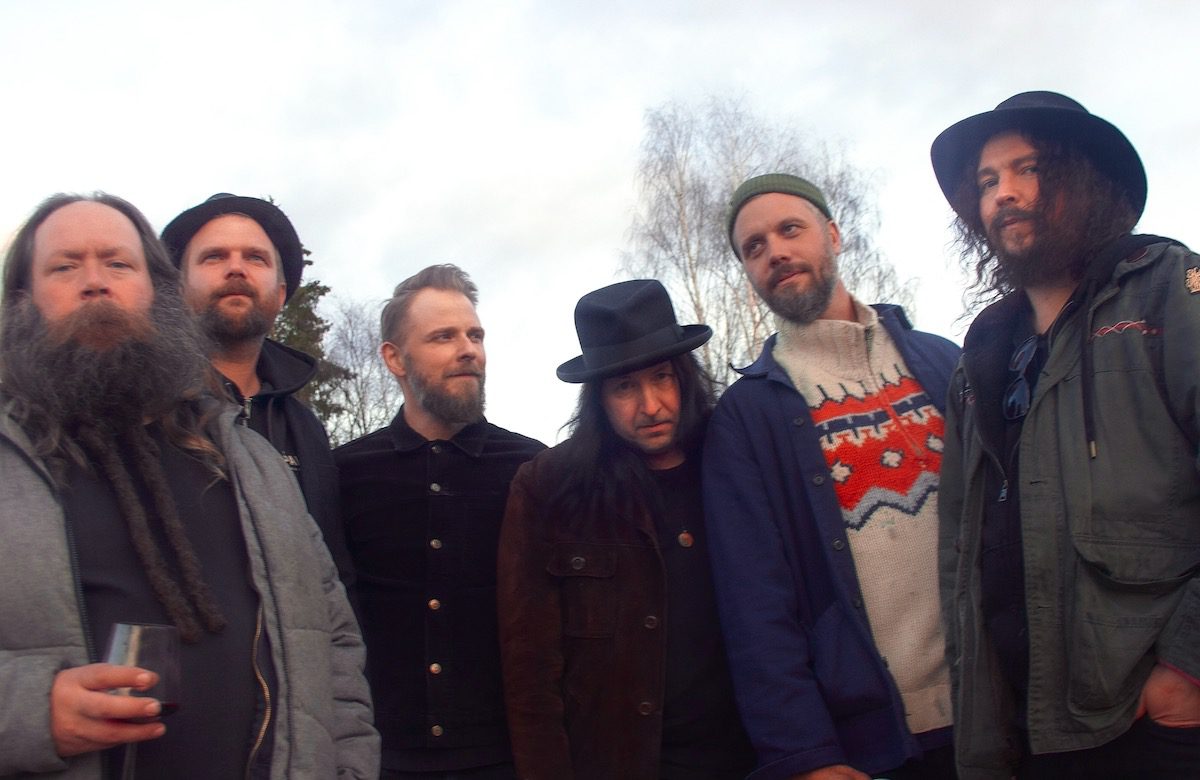 Hellsingland Underground (photo by Emmy Åhström)
Hellsingland Underground founder and vocalist Charlie Granberg comes from the northern Sweden county of Hälsingland. Charlie and the gang made the 900 km drive down to Falkenberg to close out the Rootsy Winter Fest festivities on Saturday night, dropping by the No Depression Sessions studio on their way. They're no strangers to long drives, having road-warriored across Europe together for 17 years and counting.
The first song in this session is "Hustlin' Around," from their latest album, Endless Optimism, featuring three-part vocals from Granberg and guitarists Peter Henriksson and Jerry Åhström-Ask. This setlist works in reverse chronological order, next featuring "Rainbow's Gold," from their fifth studio album, A Hundred Years Is Nothing, released in 2019. Check out Thomas Pettersson's keyboard work after the final chorus. Glorious color notes and octaves provide a fantastic counterpoint to the major chords throughout the rest of the song. The rhythm section of Martin Karlsson on bass and Johan Gröndahl on drums propel the third selection forward, driving the session's most up-tempo song, "Earth's Gonna Shake," from their 2016 album Understanding Gravity.
Please enjoy the bonus fourth song in this session, where Hellsingland Underground takes us even farther back in time to interpret "You're Gonna Make Me Lonesome When You Go" from Bob Dylan's 1975 masterpiece Blood on the Tracks.
The No Depression Sessions at Rootsy Winter Fest are made possible by Bitchin' Sauce. Find past sessions from the festival, which took place Feb. 3-4 in Falkenberg, Sweden, here, with more to come over the next several weeks.
---