No Depression Sessions at Rootsy Winter Fest: Caleb Caudle
Posted On February 23, 2023
---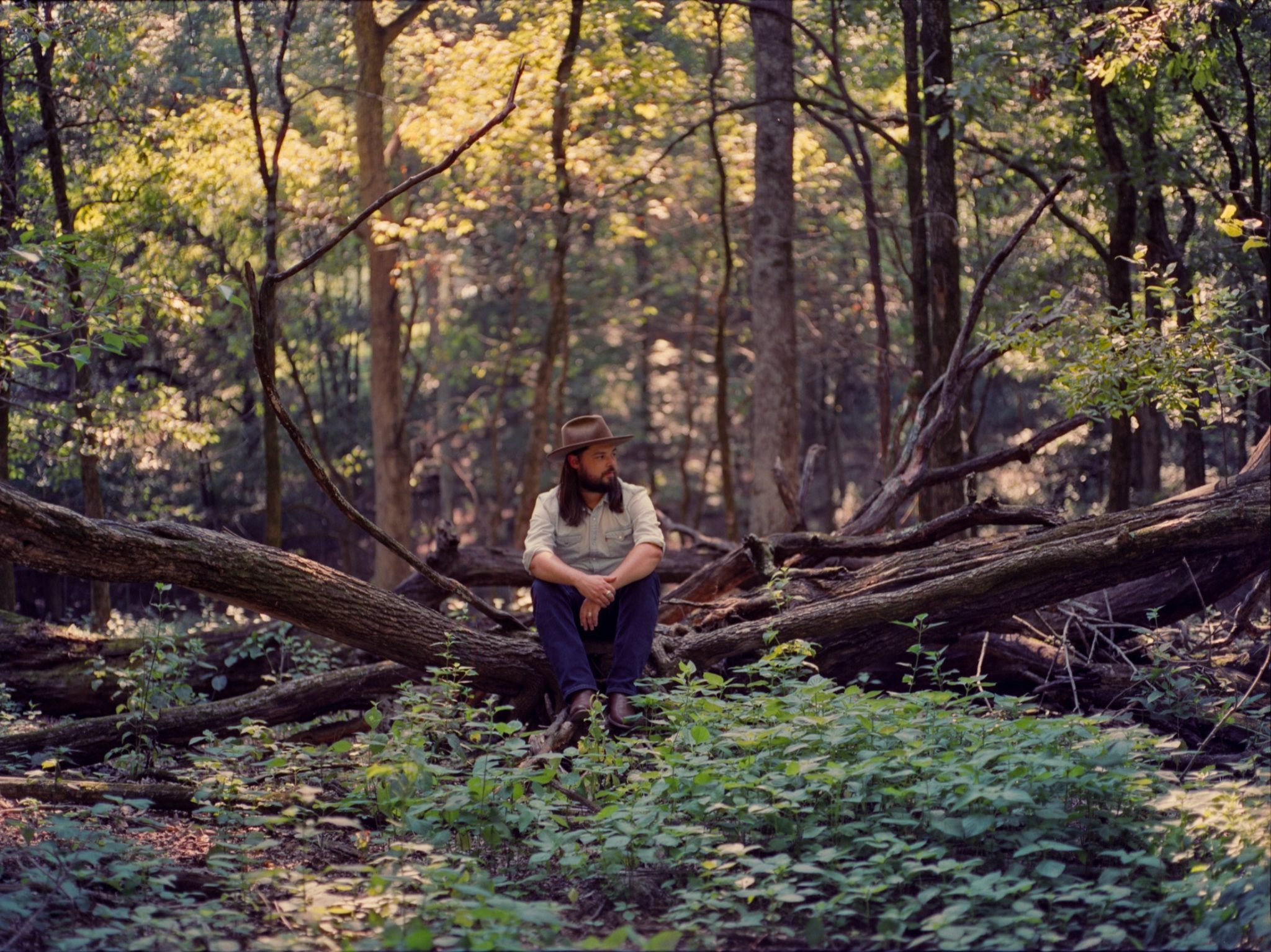 Caleb Caudle (photo by Joseph Cash)
Our Sunday morning at Rootsy Winter Fest started slow and easy over a shared breakfast with No Depression's October 2022 Spotlight artist Caleb Caudle and his lovely wife. We talked shop a bit, but mostly just hung out and got to know each other. The communal aspect of Rootsy Winter Fest is one of its greatest strengths. The comfort level that developed over a shared meal laid the groundwork for Caudle's session performance to really shine.
The first song in this session is called "Six Feet from the Flowers," and the song is just as heavy as its title suggests. Caudle wrote it shortly after his grandmother passed away, telling the story from the perspective of her widower. The song left the room in the good kind of tears, feeling something close to catharsis after experiencing three vivid minutes of Caudle's family's grief. He said the song poured out of him quickly when he sat to write it, as if it had always been written and he was tuned into the right frequency to receive it.
Second up is "Texas Tea" from his current John Carter Cash-produced album, Forsythia. The studio album and this solo acoustic session both glow in their own ways. The A team showed up to the studio including a few tracks featuring Jerry Douglas on dobro and lap steel, Sam Bush on mandolin, and Carlene Carter and Elizabeth Cook on background vocals. All killer, no filler.
The conversation after the second song focuses on the tone and beauty of his instrument crafted by Pre-War Guitars from Hillsborough, North Carolina. They make aged reproductions of Pre-War Martins, which, Caudle says, "sound like a vintage guitar, but stay in tune. Best of both worlds."
For the third and final tune, Caudle pays tribute to one of his idols, Lucinda Williams, with a cover of her hometown song, "Lake Charles."
The No Depression Sessions at Rootsy Winter Fest are made possible by Bitchin' Sauce. Look for past sessions from the festival, which took place Feb. 3-4 in Falkenberg, Sweden, here, with more to come over the next several weeks.
---