No Depression Sessions at DelFest: Sierra Ferrell
---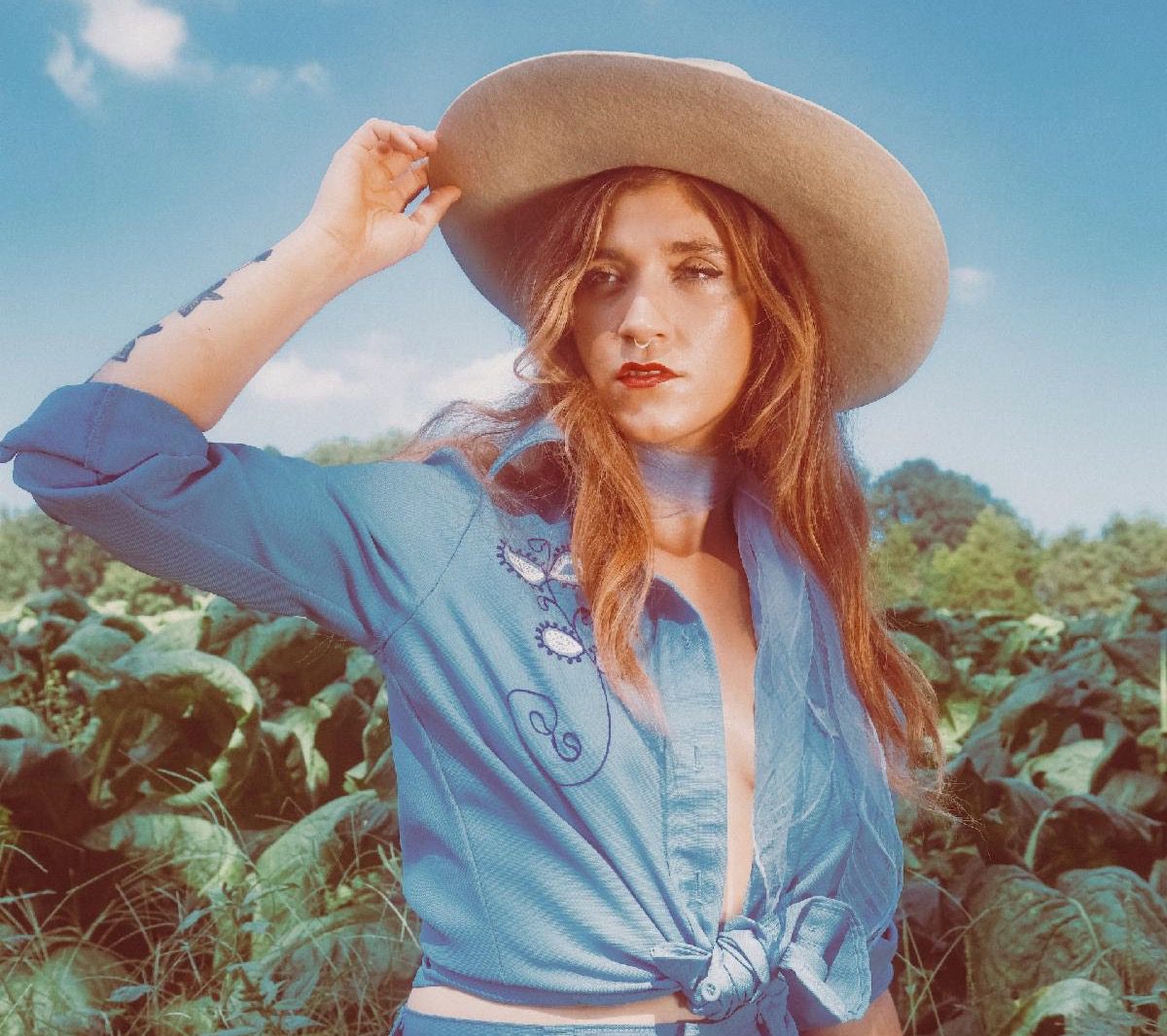 Sierra Ferrell (photo by Mama Hot Dog)
Listen up as Sierra Ferrell treats us to two songs from her 2021 album, Long Time Coming, in the press box above DelFest. The cozy 8′ x 12′ space above the Allegany County Fairgrounds sits just across the Potomac River from Ferrell's native West Virginia and provides a bird's-eye view of the festival grounds and a fuller picture of the DelFest experience, the perfect location to host her No Depression Session.
Ferrell starts with "Bells of Every Chapel," her inimitable voice supported by background vocals from fiddler Oliver Bates Craven and mandolinist Joshua Rilko. Geoffrey Saunders' upright bass lines keep us right in the groove. Try listening to this performance on headphones or a decent set of speakers: Saunders' rich bass thumps will tickle your ear holes the right way.
Ferrell rounds out the session with the saga of that dirty ol' dog "Jeremiah." If he could only see how good of a woman he has right in front of him, maybe he'd stop running around town. Or maybe not. In any case, Jeremiah's recklessness inspires this lovely tune, which Ferrell and company finish just as the press box heats up into sauna range. Short and sweet session, then an A/C blast for the crew.
Find previous No Depression Sessions at DelFest here, and look for more in the coming weeks.
---