No Depression Sessions at DelFest: Molly Tuttle & Golden Highway
---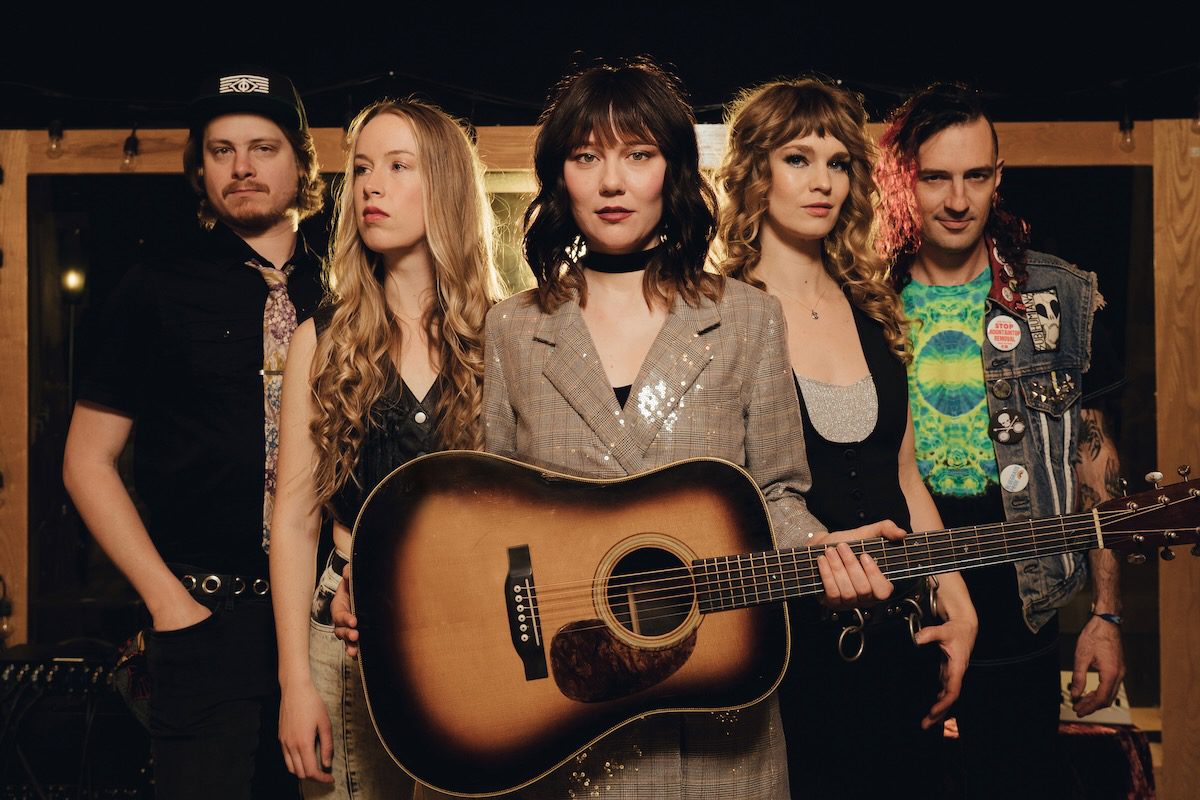 Molly Tuttle & Golden Highway (photo by Chelsea Rochelle)
True to her California roots, the first song in Molly Tuttle's No Depression Session from DelFest 2023 is "El Dorado," partly inspired by a childhood trip to the Sierra Nevada foothills to learn about the 1840s California gold rush. One of the most endearing veins to Tuttle's songwriting is that she writes what feels true to her personal experience, not always what is fitting to the bluegrass genre. Sometimes the two styles line up cleanly, and sometimes the spaces where they don't intersect yield the good stuff.
This entire mini-set, with Tuttle's band Golden Highway, is evidence of the good stuff, including the second song "Crooked Tree," the title track from Tuttle's Grammy-winning 2022 album, and the third song "San Joaquin," a boot-stomper featuring devastating three-part harmonies from Tuttle, bassist Shelby Means, and banjoist Kyle Tuttle.
Each of these three songs features delicious three-part harmonies from Tuttle, Tuttle and Means, in addition to Bronwyn Keith-Hynes' biting fiddle and Dominick Leslie holding the high end on mandolin.
This specific collection of musicians has meaningfully shaped the outcome of their new album, City of Gold, says Tuttle: "I really wrote these songs with this band in mind … we've toured together over a hundred dates and really jelled as a band, so when we went into the studio it felt natural."
City of Gold is out today via Nonesuch Records.
Find previous No Depression Sessions at DelFest here, and look for more in the coming weeks.
---