Nickel Creek Returns With 'Celebrants,' Trio's First Album in Nine Years
Posted On January 24, 2023
---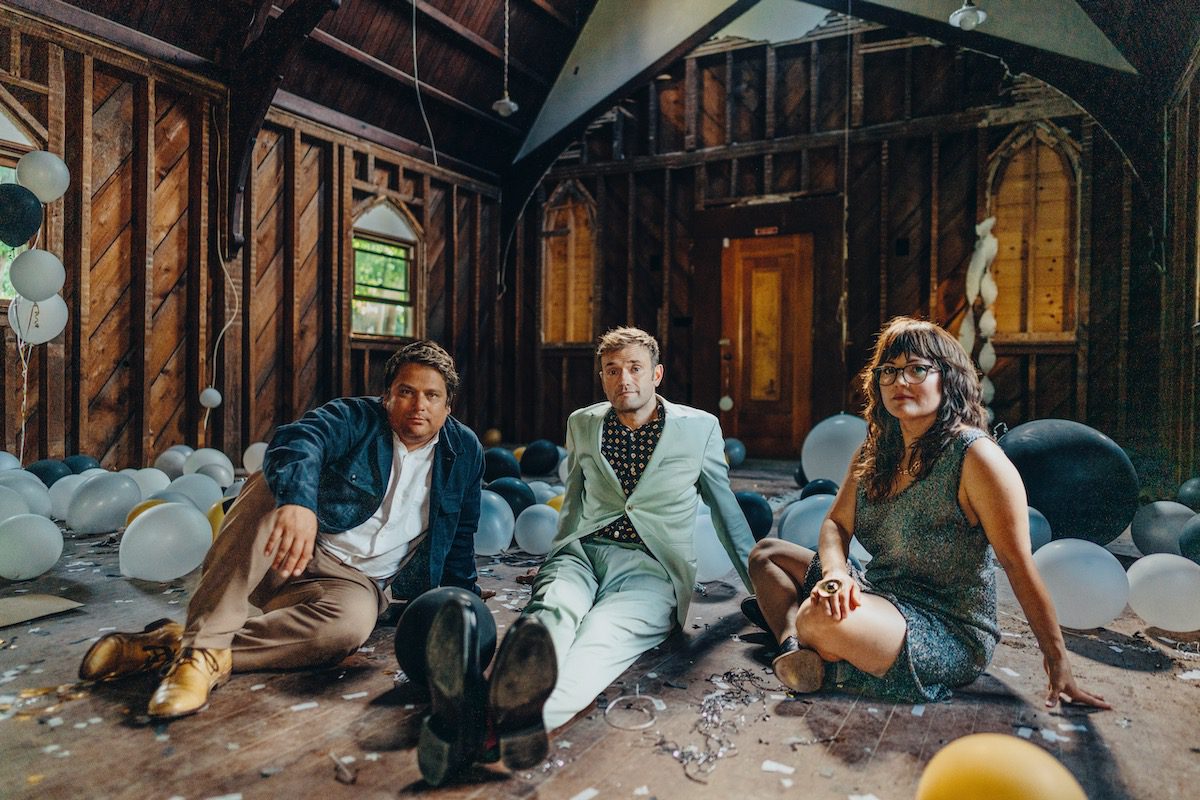 Nickel Creek's Sean Watkins, Chris Thile, and Sara Watkins (photo by Josh Goleman)
Nickel Creek fans know by now that the band's fire never dies, it just tends to smolder for a while.
After a nine-year break from recording together, the trio of Chris Thile, Sara Watkins, and Sean Watkins is back with a new album, Celebrants, coming March 24 via Thirty Tigers.
Celebrants, the band's fifth album since 2000's Alison Krauss-produced, self-titled breakthrough, examines togetherness from all angles. As the title implies, it's a celebration, one that's especially poignant after months of pandemic lockdowns. But the album acknowledges some of the thornier parts of reunion too, including on the first single, "Strangers," which questions what we're really seeking when we come together and whether we can actually achieve it.
"This is a record about embracing the friction inherent in real human connection," the band says in a press release announcing the album. "We begin the record yearning for and pursuing harmonious connection. We end the record having realized that truly harmonious connection can only be achieved through the dissonance that we've spent our entire adult lives trying to avoid."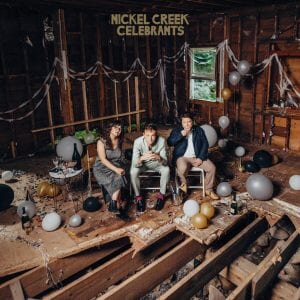 The album was recorded in Nashville's famed RCA Studio A and produced by Eric Valentine, who also helmed Nickel Creek's previous album, 2014's A Dotted Line, and 2005's Why Should the Fire Die?
Of course, in the nine years since A Dotted Line, the members of Nickel Creek have been busy with other musical projects. Sean Watkins has released solo albums and co-founded Watkins Family Hour with Sara, his sister. The duo and a rotating roster of collaborators still hold down a residency at Los Angeles venue Largo. Sara Watkins also has released solo albums and records and tours with I'm With Her, along with Sarah Jarosz and Aoife O'Donovan. Thile has collaborated with a wide range of musicians across genres, including Yo-Yo Ma and Edgar Meyer, and released six studio albums with Punch Brothers. He was also host of public radio show Live From Here from 2016 until the end of its run in 2020.
Nickel Creek is scheduled to perform at the Telluride Bluegrass Festival and Railbird Festival this summer, and they've sold out a three-night run at the Ryman Auditorium in April. Find more tour dates here.
---