New Album 'Morning Shift' Heralds New Era for Steep Canyon Rangers
---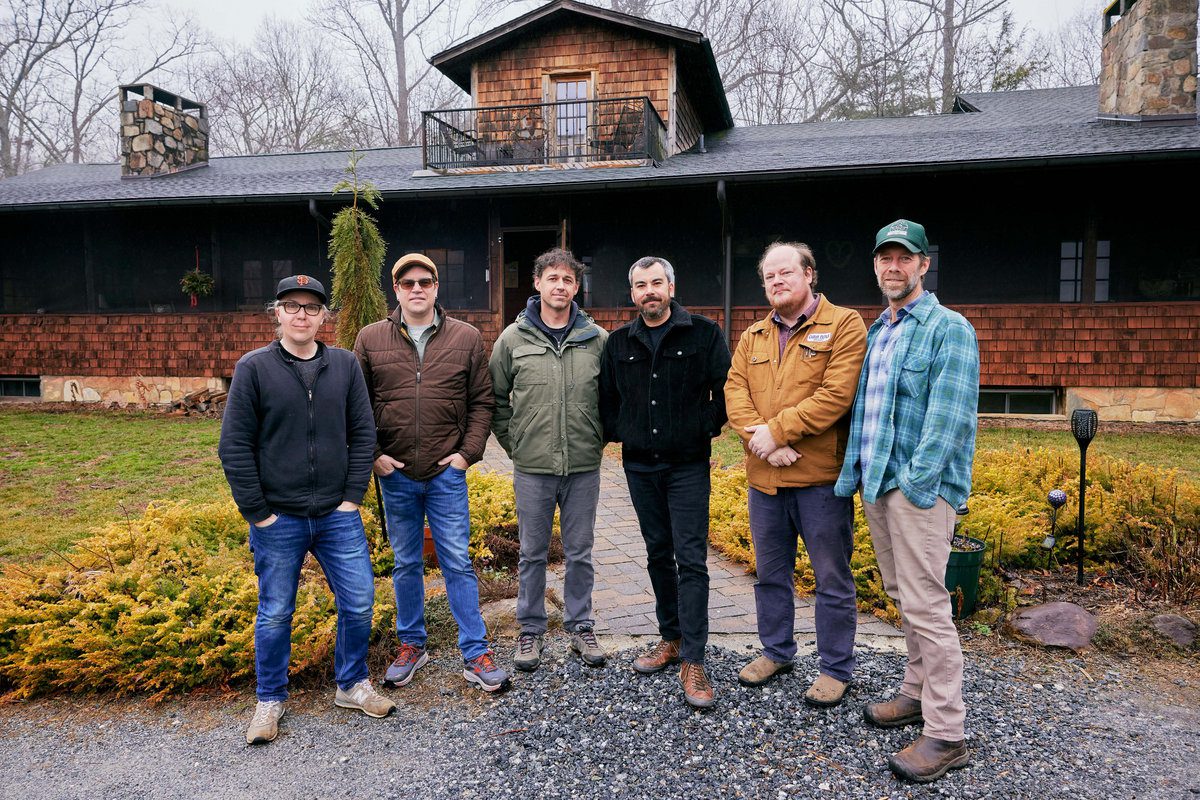 Steep Canyon Rangers (photo by Joey Seawell)
After a year of upheaval, the Steep Canyon Rangers are back on their feet and ready to release an album of new music.
Morning Shift, coming Sept. 8 on Yep Roc Records, is their first album since founding member Woody Platt left the band and singer-songwriter and guitar player Aaron Burdett joined the fold. (Read more about that change in our feature story from last August.)
Morning Shift was recorded at Inn Bat Cave in the band's native North Carolina and produced by Darrell Scott. The Inn is the building featured on the album's cover, and that's because it played a prominent role in the album's creation.
"It was like going to recording camp," Scott says in a press release announcing the album. "We ate together, we stayed at the Inn together the whole time, and we recorded. Going about it that way made for a very organic record. We had a great engineer with Dave Sinko, who could in essence create a studio space in a rustic, historic home."
The first single from the album is "Hominy Valley," written by banjo player Graham Sharp with help from Burdett and bass player Barrett Smith. The song idea had been long-simmering, but the burst of inspiration Sharp needed came as he saw some new apartments being built.
"I'd been trying for a while to write a song about the 'origin story' of my neighborhood here in Asheville, NC," Sharp wrote in a post on the band's social media accounts. "In 1776 two Cherokee scouts were tracking Gen Rutherford and the Continental Army as they marched into the mountains to eradicate the Cherokee. One of the scouts was killed by drinking from a creek poisoned by the soldiers and was buried on a hilltop right around the corner from my house. The story goes that he was buried sitting upright, to watch over the land and as a curse on those to come.
"Flash forward 250 years and we're still dealing with issues caused by the inevitable movement of peoples, here in Asheville and probably where you live too," Sharp continues. "This is the final take we recorded of this song, the one after when you just got 'the take' but want one more swing at it and let it go a little looser. We hope you enjoy it."
The Steep Canyon Rangers are touring widely through the summer and into fall, including a run of shows in with Steve Martin and Martin Short.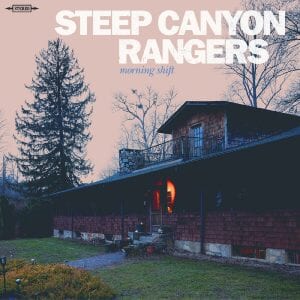 Here is the track list from Morning Shift. All of the songs were written by members of Steep Canyon Rangers, except "Fare Thee Well, Carolina Gals," which is a cover of a song by Robbie Fulks.
Hominy Valley
Deep End
Second in Line (Junior)
Old Stone House/Handlebars/Chimney Rock
Harvest Queen
Ghost of Glasgow
Above My Burdens
Birds of Ohio
Alabama Calling
Morning Shift
Fare Thee Well, Carolina Gals
Recommend Me
---