ND ARTIST OF THE DECADE: Chris Thile and His Roots Right Here on Earth
Posted On December 9, 2019
---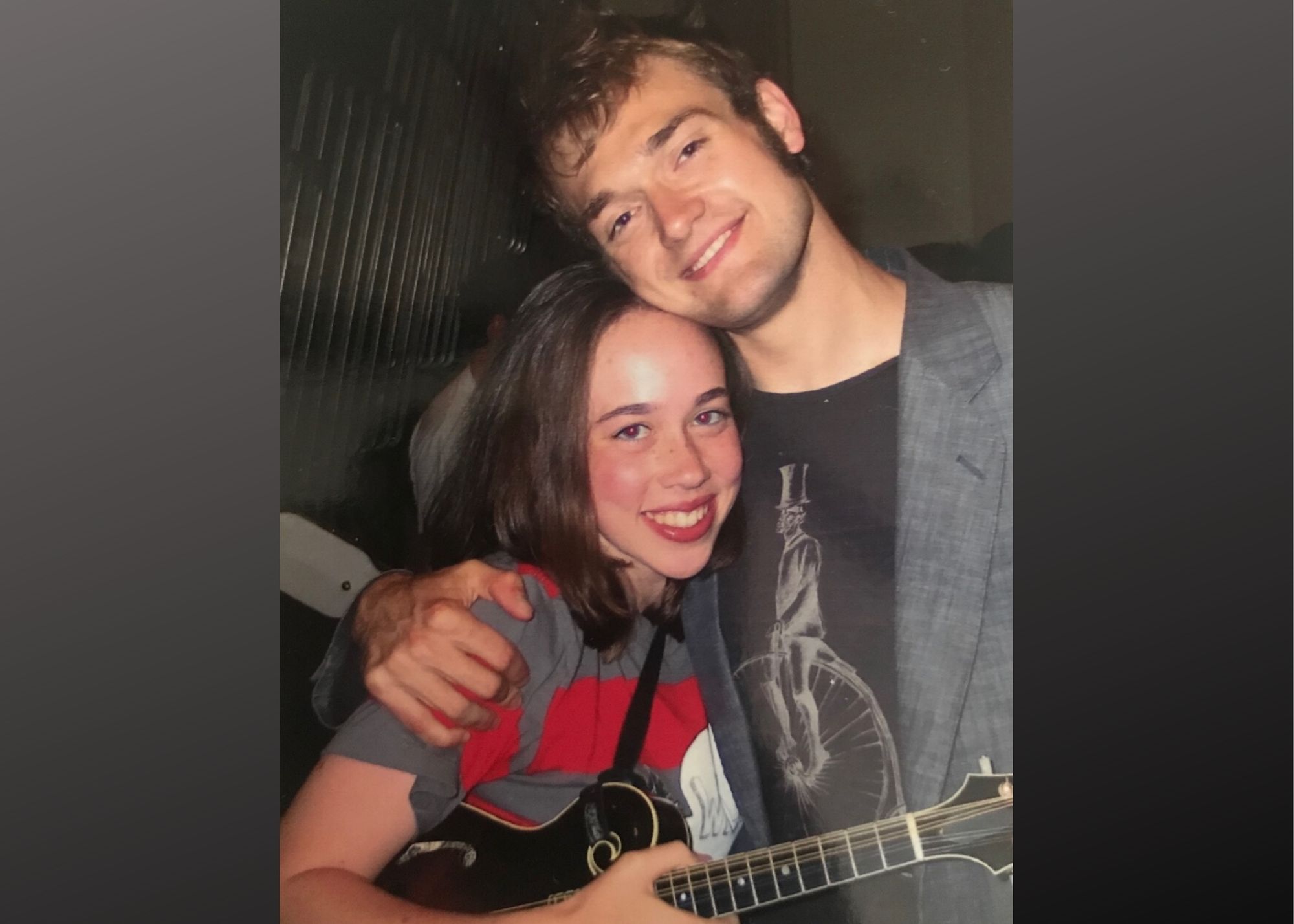 Courtesy of Sarah Jarosz
EDITOR'S NOTE: As the 2010s draw to a close, we at No Depression wanted to honor the artists who have had the biggest impact on roots music over the past decade. This essay honors mandolin master, songwriter, radio show host, and so much more Chris Thile, as seen through the eyes and heart of his friend Sarah Jarosz. Don't miss our other Artists of the Decade: Jason Isbell, Rhiannon Giddens, and Brandi Carlile.
If you're someone who pays attention to folk and bluegrass music, or really just music in general (and let's face it — you probably are if you're reading this website!), you've likely heard people say "Chris Thile — he must be from another planet!" or "That guy is operating in some kind of other dimension." Yes, his musicianship may appear otherworldly, and he has taken the mandolin into uncharted territory, compositionally and technically. But the truth of the matter is, Chris Thile is from this planet. What has carried him into these seemingly unearthly realms is not some divine doing, but rather an unmatched level of persistence, drive, tireless work, and a commitment to never settle for less than his best.
I first met Chris when I was 9 years old. He was 19. We were at the Old Settler's Music Festival outside of Austin in the Texas Hill Country where I grew up. It was mid-April, and my parents had gifted me a mandolin for Christmas a few months prior. I was enamored with the music of Nickel Creek, specifically Chris' mandolin playing and musical charisma. When I found out they were playing at a festival just down the road from my town, I couldn't wait to go see it all live. The band was leading a workshop prior to their set at the festival, so with my newly acquired mandolin in tow, I eagerly sat in the audience hanging on every note and word.
Afterwards, with a helpful push from my parents, I approached Sara, Sean, and Chris and expressed to them my burgeoning love of their music. They were all super kind to me as I asked them to sign my festival program. Chris, who I met last, knelt down to my level, and signed a note that said, "Let's jam sometime!" It was a turning point in my life that I'll never forget. I knew at that moment that I wanted to become good enough at the mandolin to jam with Chris Thile.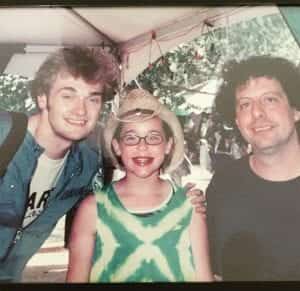 After that fortuitous first meeting, I dove head-first into all things mandolin, and in the following years, my parents dutifully drove me into Austin whenever Nickel Creek came to town. My practicing paid off, and I eventually got to jam with Chris. He always took the time to see me, and often extended the invitation to sit in during shows. Any full-time touring musician knows how exhausting the road can be, so as an adult I've realized just how special it was for Chris to consistently take the time out of his insane schedule to spend a few moments with me, a wide-eyed, braces-clad, mandolin-obsessed preteen. As I continued to grow as a musician and started touring and making music of my own, he lent his playing and voice to several of my own records. We continued to make music together whenever our paths would cross.
In 2016, in the wake of his retirement, Garrison Keillor hand-picked Chris as the new host of A Prairie Home Companion. To step into that role is an enormous undertaking; the job requires a wide array of responsibilities. It quickly became obvious that Chris was up to the task. He was determined to respect the well-laid traditions of the show and its history while sculpting it into his own two-hour musical brainchild. I was thrilled when he called and asked me to be his "duet partner" for his first two episodes as host. I've since been a regular guest on the show, which has allowed me the opportunity to see Chris' process up close.
Since the handoff from Garrison, the show adopted a new name, Live from Here, and Chris has made moves to center the program around his musical choices and Songs of the Week. These songs and the way they're brought to fruition are a useful look into Chris' remarkable musical mind. The song will often arrive in that week's band members' email inboxes around 4 or 5 a.m. the morning of rehearsal. Most musicians might come up with a hook, record a simple voice memo on their phones, and call it a night, but Chris sees these compositions through to the end, often sacrificing sleep in the midst. While the arrangements are not always fully fleshed out on paper when rehearsal begins a few hours later, the process of working through these songs makes it clear that he is hearing every detail crystal clear in his brain — every harmony, every crescendo, every note.
If you listen closely to the lyrics of some of these Songs of the Week, you might start to notice how often he addresses these late nights: the tireless writing, the struggle of trying desperately to find some semblance of work/life balance. He tells us in his songs that he's only human. He has limits just like anyone else. And yet, as one of the songs tells us, it's the acknowledgment of a chimera that keeps him going — chipping away at the idea that there is perfection, and maybe, just maybe, he could be the one to find it.
Chris puts in the time — and then some. He's gone from being one of my biggest heroes to major mentor to dear friend. His excitable spirit is contagious to be around, and his knowledge about so many topics seems boundless. Whether a glass of wine in hand, a book he's reading, or the cortado he whipped up that morning, he's determined to make you love it as much as he does. That's what it's all about with Chris. He bubbles over with enthusiasm for his passions so that everyone around him can feel it, too. So cheers to you, Chris. You're without a doubt an artist of the decade, but to me, you're an artist for all time.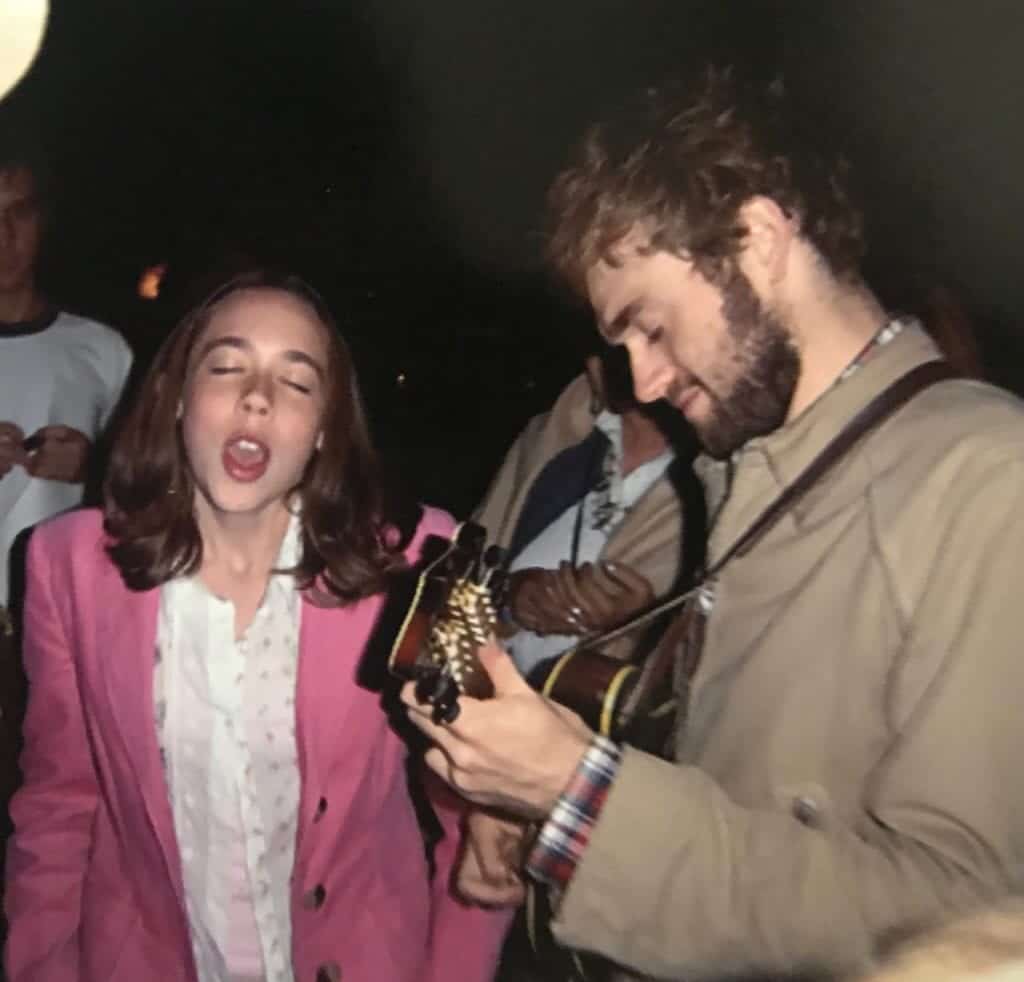 ---
To comment on this or any No Depression story, drop us a line at letters@nodepression.com.
---