Nashville's Ernest Tubb Record Shop to Close
---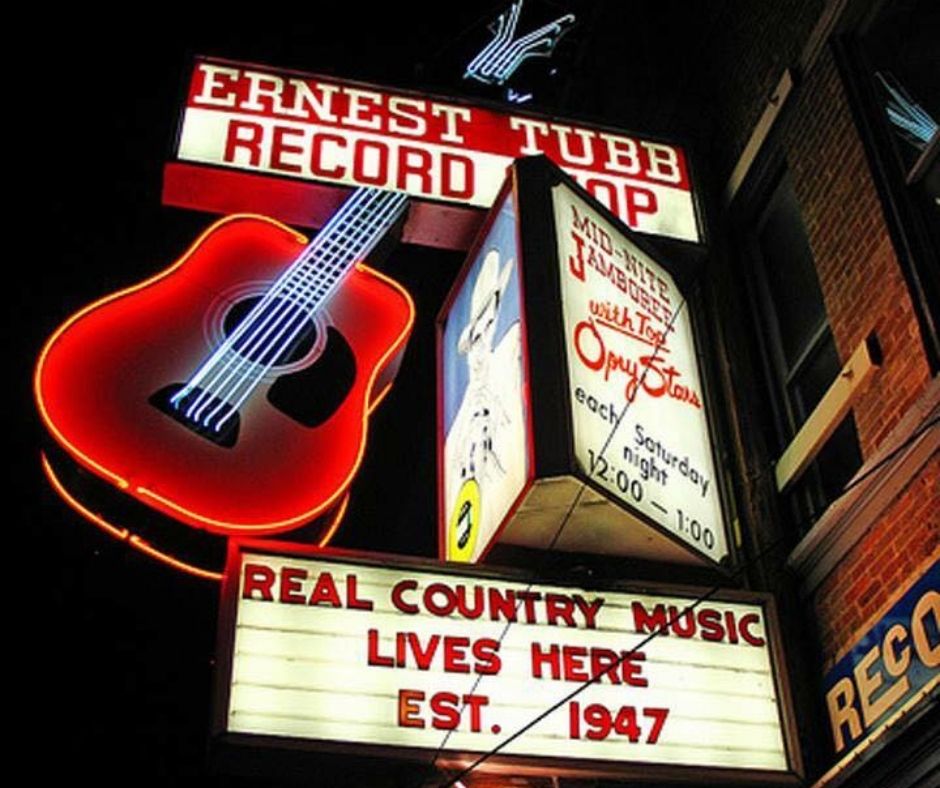 Photo via the Ernest Tubb Record Shop's Facebook page, 2018
You can't make a trip to Nashville without seeing its iconic neon guitar glowing above Broadway: The Ernest Tubb Record Shop, which sadly appears to be near the end of its 70+ year run.
A statement Friday from current owners Honky Tonk Circus, ETRS, and the David McCormick Company said "due to changes in circumstances beyond our control," they've decided to sell the business and the building. The store will close this spring.
View this post on Instagram
Country Music Hall of Famer Ernest Tubb opened the store in 1947, and it was the first major all-country record store, according to a history page on the store's website. It was the first site of of the Midnite Jamboree, a radio show still broadcast on WSM, now from the Texas Troubadour Theater. The record store moved to its current location on Broadway in 1951.
---