Music Through a Lifetime: Songs that Influenced My Taste
Posted On December 20, 2017
---
The year's end: Too much darkness, more than a little nostalgia as I recognize I ain't what I used to be … and more often than not, that's a good thing. Looking for a column topic at 2:30 a.m. has led me to this piece, which will probably turn into two, as the very busy holiday season turns into 2018, bringing changes to our lives, for good or ill.
Early this morning, I began running songs through my head, a strategy I often use to go back to sleep, but this morning it turned into a look backward at songs and eras that have influenced my taste, or maybe that I loved because they reflected it. Daniel Levitin, in his important and influential book This is Your Brain on Music, tells us that the music we heard during puberty, our adolescence, stays with us forever. So, in this piece, I've included songs I heard and sang (mostly in the shower or out the car window) from early on, along with a little bit about them. I hope you enjoy them, and maybe even that they introduce or remind you of something you've loved, too.
Paul Robeson – Ballad for Americans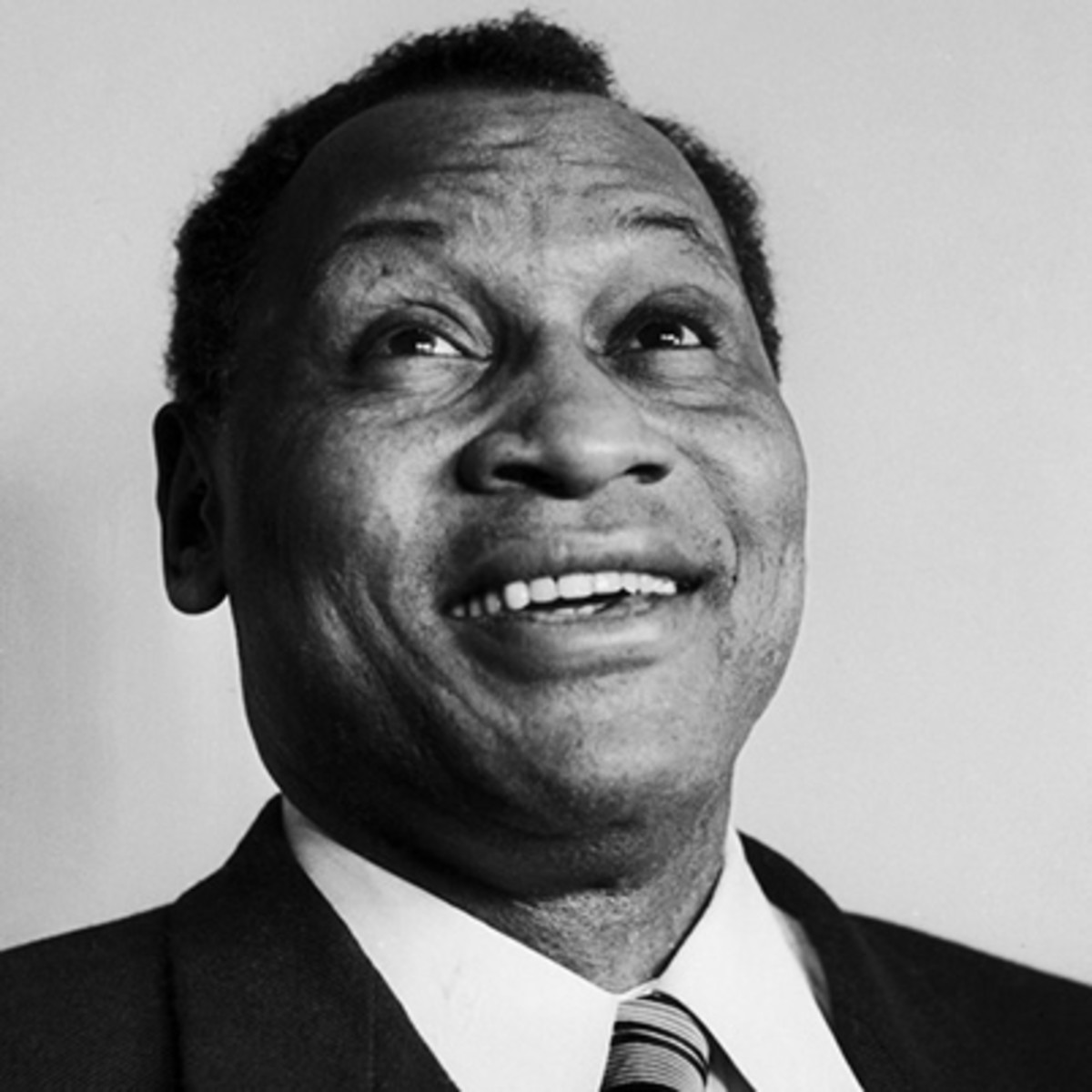 Recorded in 1940, the year before I was born, this recording on two ten-inch 78 RPM records, influenced my understanding of what it meant to be an American more than any other music I ever heard, then or since. Robeson, All-American football player, lawyer, actor, singer, social activist, became a radical and, at one point, a member of the Communist Party. He traveled to Russia, mostly because he believed that racial and social justice was impossible to find in America. Disillusioned, he returned home, but his career was destroyed for much of his life, even while he remained the best-known American singer in the rest of the world. Late in his life he finally received the recognition he deserved and again became widely accepted, even adulated, here. Listen to this oratorio and see if it doesn't still work for you.
Pete Seeger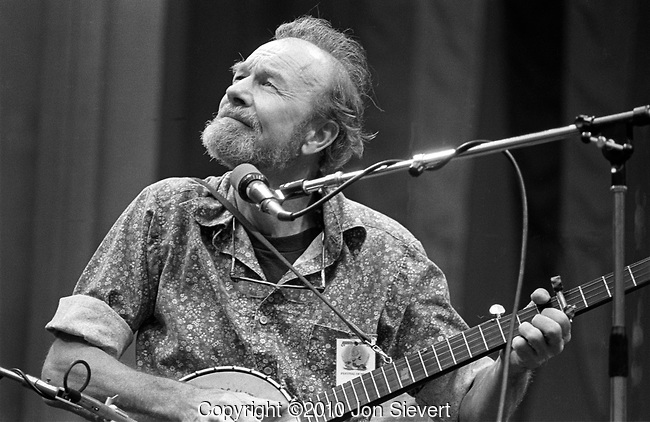 I first saw Pete Seeger live at a solo concert in Houston Hall at the University on Pennsylvania, a few miles from my home in the then-rural western suburbs of Chester County. I had one of his earliest recordings, a set of sea shanties recorded by the Almanac Singers (Pete, Woody Guthrie, Lee Hayes, and Millar Lampell) now long forgotten, but the songs keep popping up for me. Here's one from that album. But I remember Pete as he was in "If I Had a Hammer."
Chris Connor
Imagine several teenage boys at a prep school in Pennsylvania sitting in a dorm room listening to this voice and, maybe, fantasizing a bit. It's easy to see why Chris Connor's voice lingers in my memory.
Ella Fitzgerald
In 1959, the year I graduated from high school, Nelson Riddle released an album of Ella Fitzgerald singing songs from the George and Ira Gershwin songbook. Gershwin had died of a brain tumor in 1937, but his music, presented by Fitzgerald, perhaps the purest, most musical voice found anywhere, ever, was vivid for our generation, even as the Beatles and Elvis Presley came along. Here she sings "A Foggy Day in London Town." Does it get any better?
The Clancy Brothers & Tommy Makem
Like many people of my age, my first introduction to many bands was through the weekly Sunday evening show hosted by gossip columnist Ed Sullivan. His CBS show featured many of the emerging rock and folk groups of the period, including The Clancy Brothers & Tommy Makem. Their song "Wild Colonial Boy" still rings in my ears. But another of their albums influenced me, too. The Rising of the Moon: Irish Songs of Rebellion spent lots of time on my turntable and is very much still worth listening to. But their rousing rendition of "Wild Colonial Boy" is still one I try to sing every once in a while. Here's how they sang it on Sullivan's show:
Josh White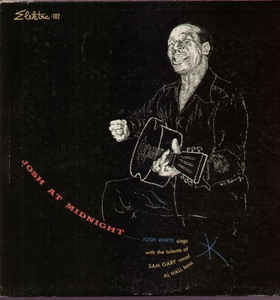 Josh White was born (1914) around the same time as my parents were. He was a pioneer, breaking into mainstream music in the 1930s and '40s with blues and jazz music that had previously only been available to black audiences through "race" records recorded earlier. By the time I heard him, his work was carefully polished and aimed right at a place where I could hear him. His album Josh at Midnight, with sidemen Al Hall and Sam Gary, captured my imagination as I listened to it, not knowing, then, that many of his songs were versions of earlier, rougher songs by pioneers of recorded blues like Robert Johnson, Reverend Gary Davis, and many others. Nevertheless, his smooth voice still rings in my ears.
Writing this hasn't gone anywhere near where I expected it to. I'm going to see, next week, if I can draw a line that brought us (that means Irene, my wife of 53 years, and me) to bluegrass, which has dominated our lives for the past 15 years.
---