Music and Family: The Grey Fox Way
---
Music festivals seem like a dime a dozen these days, and the competition to attract and keep patrons is as fierce as ever, especially within the roots music scene. For Grey Fox Bluegrass Festival, there are two key ingredients that I've observed that have kept the festival growing for over 30 years: great musical experiences and family.
The Music
Marking its 34th year, Grey Fox Bluegrass Festival, originally named Winterhawk Bluegrass Festival and always located in the beautiful Catskill Mountains in New York, once again brought in top talent — from headliners including The Del McCoury Band, The Wood Brothers, Sam Bush Band, Hot Rize, Peter Rowan, Jerry Douglas, Steep Canyon Rangers, Doyle Lawson and Quicksilver, Sierra Hull, and Dailey & Vincent to fast-rising stars Billy Strings, Molly Tuttle, Front Country, Lindsay Lou, Flatt Lonesome, Horseshoes & Hand Grenades, The Lonely Heartstring Band, Mile Twelve, The Hillbenders, and Songs From The Road Band to beloved Grey Fox regulars Dry Branch Fire Squad (host band), Della Mae, and Joe Newberry (performing with an incredible musician and flatfoot dancer, April Verch).
The festival also focuses on building and promoting the next generation of bluegrass fans and musicians, hosting a free 4-day Bluegrass Academy For Kids where about 100 kids take part in weekend-long tutorials and then perform together on Grey Fox's main stage at the end of the festival. Walking around the grounds, you see kids busking left and right with their cases open as they fearlessly cut their teeth on "street" performance. You can also find kids forming their own jam circles and practicing what they know in the campsites and open areas around the walkways. I can only imagine that these are experiences these kids will never forget, and that type of dedication to young musicians is a necessary ingredient for bluegrass posterity.
There were also a number of local/regional acts that don't necessarily have widespread name recognition but are impressive talents nonetheless. I saw standout performances (many resulting in standing ovations) by Mountain Ride, Fireside Collective, Kaia Kater, Colebrook Road, Man About A Horse, Meadow Mountain, Rapidgrass, NOLA Suspects, Dirty Grass Players, Mark Lavengood Band, and a group of very young old souls called Cane Mill Road, with whom Billy Strings made an unplanned sit-in.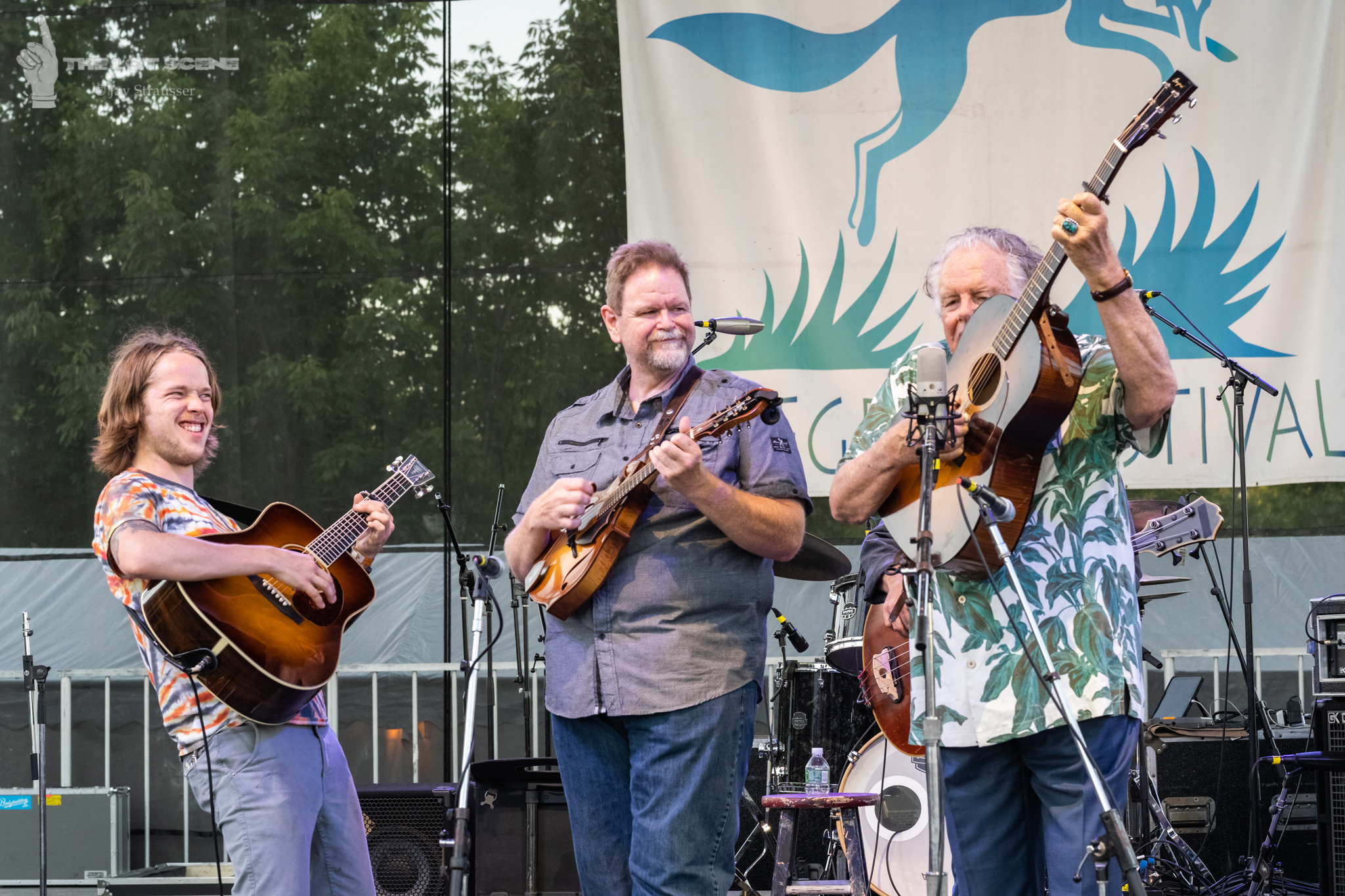 The other important element that makes Grey Fox unique is the seemingly constant collaborations between artists. This year, this element was escalated because for the first time in its history, the festival had an official "Artist In Residence." Billy Strings played that role and he sure did keep busy. In addition to performing three sets with his full band, Strings sat in with the Wood Brothers, The Del McCoury Band, Jerry Douglas, Peter Rowan, Molly Tuttle, Lindsay Lou, Mark Lavengood, Horseshoes & Hand Grenades, and Cane Mill Road. He also performed in a lengthy, but thoroughly satisfying, Doc Watson tribute set with Bryan Sutton and Joe Newberry and a surprise duo performance with Sierra Hull, and even hosted a secret jam with any campers happening to be lucky enough to swing by the Creekside Stage after the announced music had finished on Saturday night. In terms of collaboration, I'd also like to make an honorable mention to the Sam Bush/Sierra Hull set that solidified in my mind that these may be the two most forward-thinking mandolin players in the world — and if Grey Fox ever does this again, they'll need a much bigger tent.
The Family (aka The Grey Fox Way)
From the moment you enter the festival grounds on Walsh Farm in Oak Hill, NY, you're greeted by staff and volunteers, multiple welcoming signs, and the surrounding Catskill Mountains as the festival grounds open up before you.
As you make your way around the campgrounds, you immediately notice the sheer volume of families that make up the camping population, some of which have been attending for three decades. You also notice that several campsites have themes: Christmas In July, Tropical, Appalachian, The Flying Pigs, which flies the iconic inflatable pig each year, and the biggest one of them all, The Grillbillies, who host the biggest late-night open jam at the festival.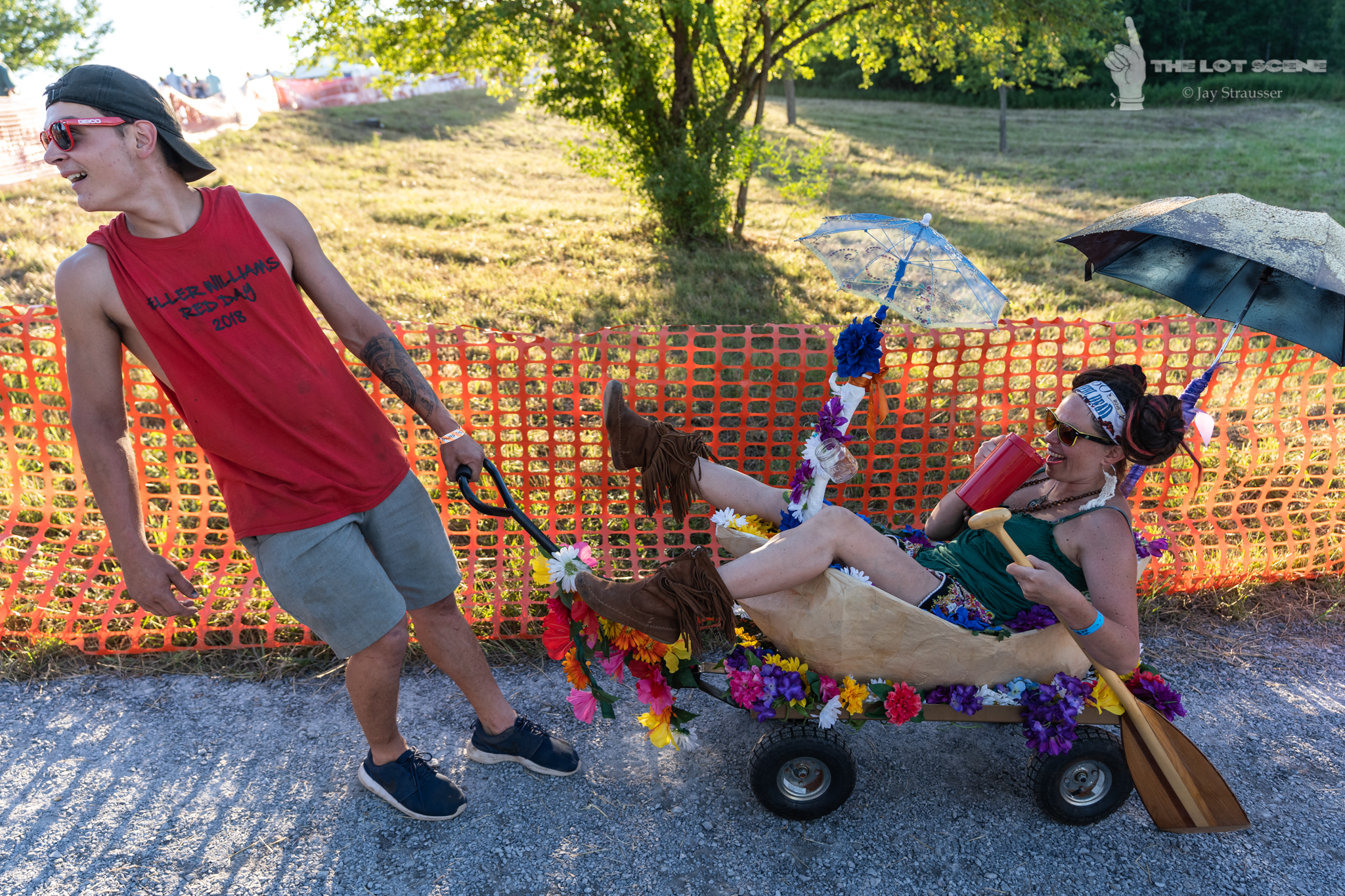 In terms of hospitality for staff, artists, volunteers, and VIPs, you won't find a welcome much warmer than at Grey Fox. The festival serves three meals a day with a dessert at each (the churros were an incredible addition this year), a green room stocked with water, beer, and high-end food for artists arriving after dinner ends, and a general atmosphere where everyone seems to know each other and is happy to be there. Grey Fox understands that the bluegrass community is relatively small and many of the artists live near each other in Nashville and others in the industry know each other some way or another. They make that space backstage seem like you've arrived at the dinner party you've been waiting all year to attend.
From what I observe, Grey Fox has built a foundation of family with both its paying guests and those who serve the guests and festival. To use a phrase that Grey Fox producer and owner Mary Doub mentions frequently, "It's the Grey Fox Way."
Photos by Jay Strausser.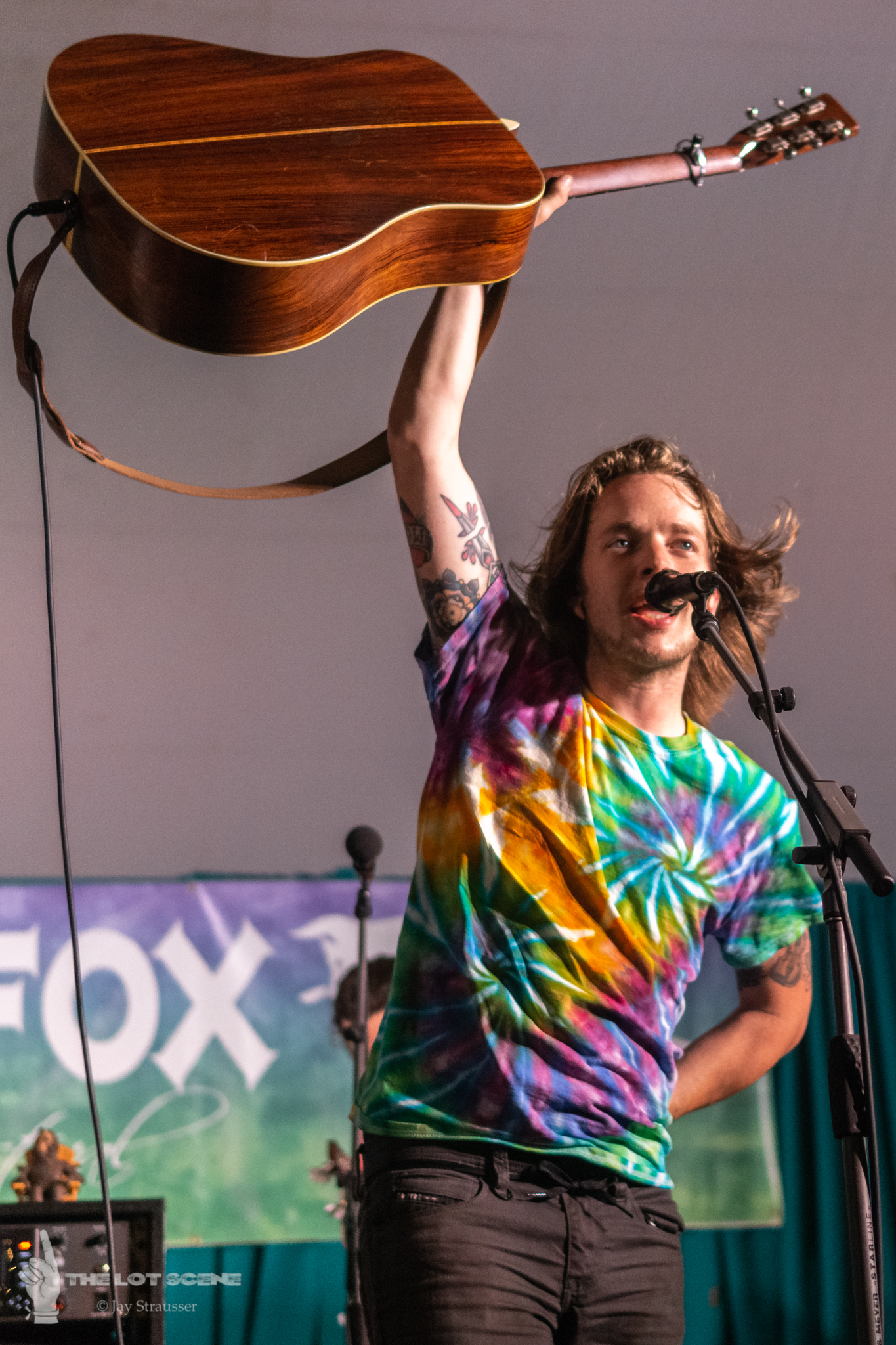 ---