Marty Stuart Gears Up for New Album 'Altitude'
Posted On February 8, 2023
---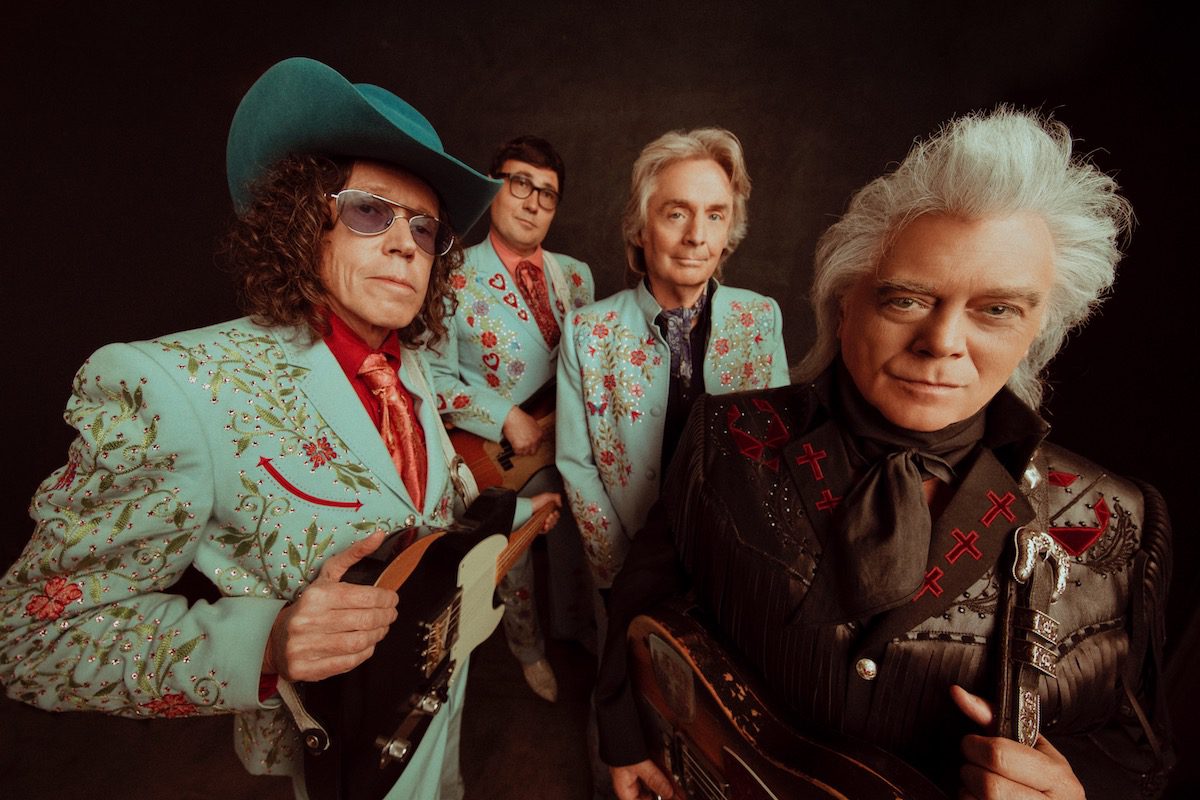 Marty Stuart and His Fabulous Superlatives (photo by Alysse Gafkjen)
Whatever adjective you'd like to apply to it, it's great news that Marty Stuart and His Fabulous Superlatives have announced their first album in six years, Altitude.
Coming May 19 on Snakefarm, Altitude was written as Stuart was on the road with Chris Hillman and Roger McGuinn as they toured in celebration of the 50th anniversary of The Byrds landmark album, Sweetheart of the Rodeo. In a press release announcing Altitude, Stuart recalls first buying the album for $2.99 in the discount bin of a record store in Goodlettsville, Tennessee, and says revisiting it during his tour with Hillman and McGuinn brought its magic back to mind.
Like Sweetheart and much of Stuart's own catalog, Altitude is unabashedly country, drawing on the talents of Fabulous Superlatives Kenny Vaughan, Harry Stinson, and Chris Scruggs.
"I've been quoted as saying the most outlaw thing you can possibly do in Nashville, Tennessee, these days is to play country music. It can be done," Stuart says in the announcement. "On 'Altitude,' there's twin fiddles, steel guitar, and the legendary Pig Robbins playing piano on what turned out to be one of his last recording sessions. The song is a reminder to me, and to anyone else still interested, that there's a few of us out here who still know how to make authentic country music. I have an absolute belief that there's a world of people out there who still love it; as my wife Connie Smith says it's the 'cry of the heart,' Harlan Howard said 'it's three chords and the truth' — that's country music."
Get a taste of that classic country sound on the album's title track below; the previously released track "Country Star" is on the album as well.
Stuart embarks this week on an extensive tour with The Fabulous Superlatives this week. Get all the dates and places here.
Here's a look at the track list from Altitude:
Lost Byrd Space Train (Scene 1)
Country Star
Sitting Alone
A Friend of Mine
Space
Altitude
Vegas
The Sun Is Quietly Sleeping
Lost Byrd Space Train (Scene 2)
Night Riding
Tomahawk
Time to Dance
The Angels Came Down
Lost Byrd Space Train (Epilogue)
---