Mark Your Calendar for Jason Isbell's 'Reunions' in May
Posted On February 10, 2020
---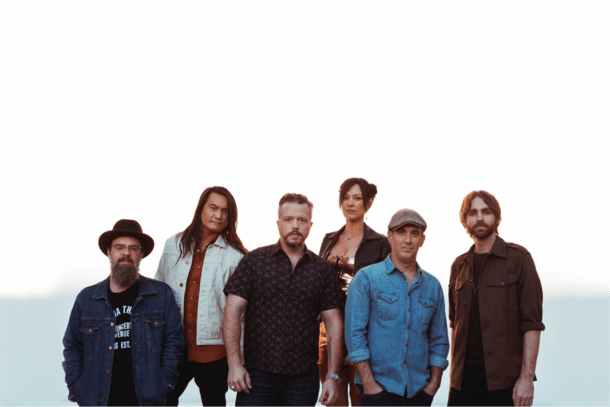 Photo by Alysse Gafkjen
The week in tweets started out with a bang with word from Jason Isbell of a new album. Reunions is coming May 15 via Isbell's own Southeastern Records label, distributed by Thirty Tigers and produced, once again, by Dave Cobb. In the tweet, Isbell linked to the first single on the album, "Be Afraid."
The song is another in a string of Isbell and the 400 Unit's fiery calls to action, even when it's hard. And in case you wondered if he was walking that walk, he mentions in a lyric that he will not be shutting up and singing. And we wouldn't have it any other way.
In a press release announcing the album, Isbell says: "There are a lot of ghosts on this album. Sometimes the songs are about the ghosts of people who aren't around anymore, but they're also about who I used to be, the ghost of myself. I found myself writing songs that I wanted to write fifteen years ago, but in those days, I hadn't written enough songs to know how to do it yet. Just now have I been able to pull it off to my own satisfaction.  In that sense it's a reunion with the me I was back then."
Also Monday, Isbell and the 40 Unit announced an extensive summer US tour (and Europe in November) to support Reunions, with openers including The War and Treaty, Billy Strings, Lucinda Williams, and David Crosby. Tour dates and ticket info can be found here.
In December, Isbell was named one of No Depression's Artists of the Decade for the 2010s, along with Rhiannon Giddens, Chris Thile, and Brandi Carlile. Read an interview with Dave Cobb about Isbell here.
---