Lucinda Williams Announces New Album 'Stories From a Rock n Roll Heart'
---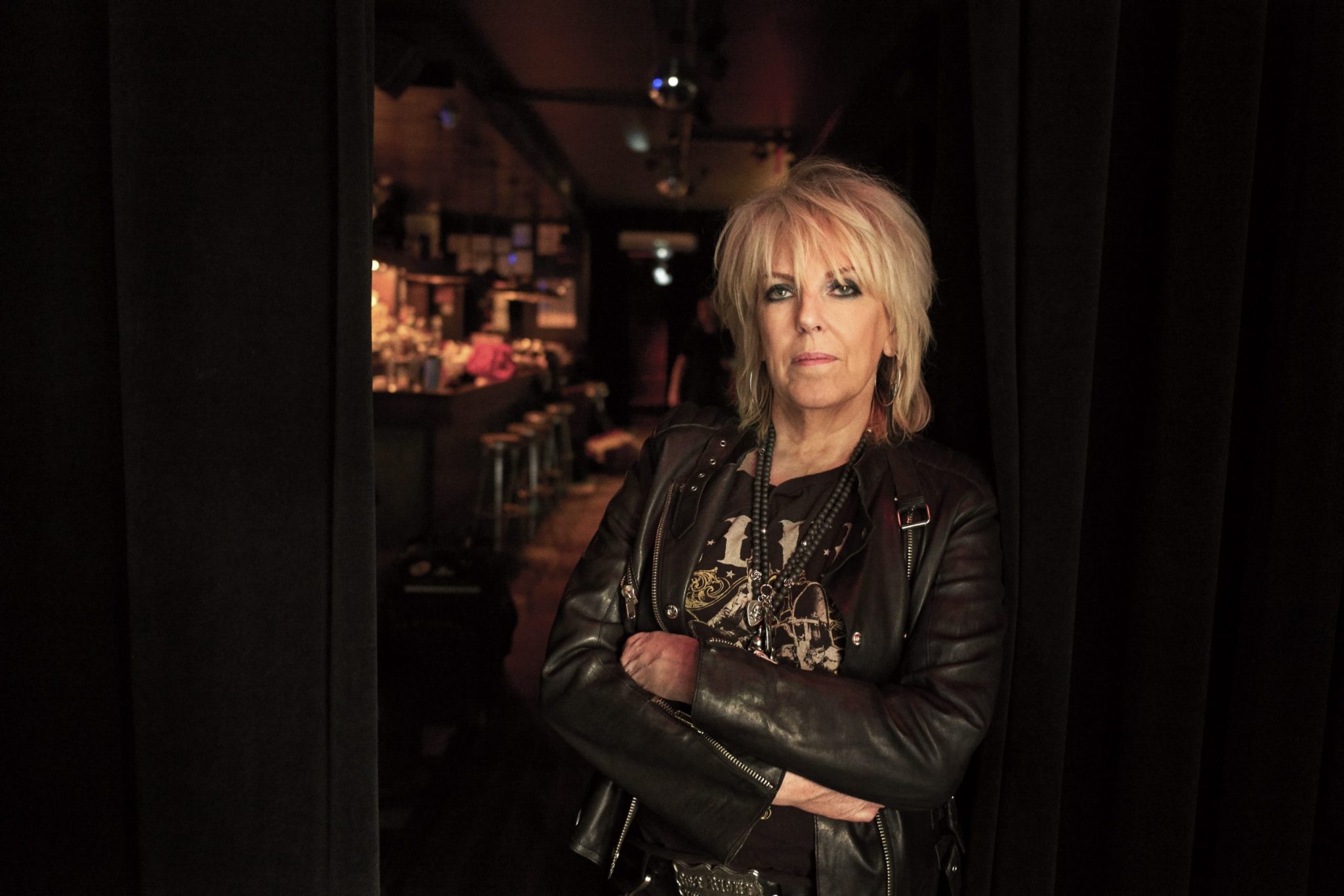 Lucinda Williams (photo by Danny Clinch)
As we eagerly await Lucinda Williams' memoir, coming later this month (ND story), it turns out there's new music on the way, too.
The album Stories From a Rock n Roll Heart is slated for release June 30 via Highway 20 Records and Thirty Tigers. It's Williams' first album since a November 2020 stroke that impaired some movement and rendered her unable to play guitar. That caused her to shift her songwriting process, according to a press release announcing the album. She now works in closer collaboration with her husband and manager Tom Overby, and also got an assist writing this album from her friend and fellow musician Jesse Malin and her road manager Travis Stephens.
The album is dedicated to Replacements co-founder Bob Stinson and features a song paying tribute to him ("Hum's Liquor"), as well as a song celebrating Tom Petty ("Stolen Moments").
Stories From a Rock n Roll Heart features several guest vocalists, including Bruce Springsteen and Patti Scialfa, Angel Olsen, and Margo Price. Opening track "Let's Get the Band Back Together" features Williams alongside Price, Jeremy Ivey, Buddy Miller, Siobhan Maher Kennedy, and Sophie Gault.
One of Springsteen's two guest spots is on the album's first single, "New York Comeback":
Williams, who turned 70 in January, is publishing her memoir, Don't Tell Anybody the Secrets I Told You, on April 25.
Here's a look at the track listing from Stories From a Rock n Roll Heart:
1. Let's Get the Band Back Together (Backing vocals: Margo Price, Jeremy Ivey, Siobhan Maher Kennedy, Buddy Miller, Sophie Gault)
2. New York Comeback (Backing vocals: Bruce Springsteen & Patti Scialfa)
3. Last Call for the Truth
4. Jukebox (Backing vocals: Angel Olsen)
5. Stolen Moments
6. Rock N Roll Heart (Backing vocals: Bruce Springsteen & Patti Scialfa)
7. This Is Not My Town (Backing vocals: Margo Price)
8. Hum's Liquor (Backing vocals: Tommy Stinson)
9. Where the Song Will Find Me
10. Never Gonna Fade Away
---