Looking Back on a Year of Music
Posted On December 27, 2018
---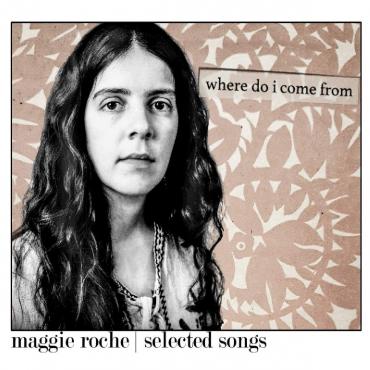 As another year draws to a close — though separating time into annual chunks is illusory, for time inexorably moves along no matter how we try to control it with a calendar or a clock — I take a few moments to reflect on the ups and downs of the past 12 months. There have certainly been challenges and sadness and difficulties this year, but I remain grateful for family and friends and for good music and good reading. I am not enamored of year-end lists; they are subjective and reflect no real consensus on the part of the makers of the lists. The best part about all the lists that have I've been reading since November is that they point out books or movies or albums I'd missed or ones I didn't know about at all and, so, ones I want to read, watch, or listen to. I also think of these lists as thank-you notes to the artists and the music, as I wrote last year, and I'm grateful this music that I've selected below gives us hope, lifts us out of our pain and sadness and despair, and can transform our mundane moments into memorable ones.
Maggie Roche's death last year hit me hard. I'd long been a fan of the Roches, and Seductive Reasoning, the album that she and her sister Terre released in 1975, introduced Maggie's brilliant, humorous, ingenious way-with-words writing to a larger audience. I miss her voice and her writing, but now, thanks to Maggie's sister Suzzy, we have the best music gift of this past year: Maggie Roche, Where Do I Come From. Suzzy spent a year going through all of Maggie's music. "I had all it under my bed" she told me. "I listened to a lot of music in that last year. I started out kind of melancholy. I chose the things that had her voice on it or that reflected her point of view or her vision. I kept thinking, 'What would Maggie want?' I had a sense of urgency to get the music out. Maggie had a fierce vision. She was fiercely loyal to the people she loved. She was wickedly funny. Maggie was warm and kind." Suzzy Roche arranged the songs on the two-disc Where Do I Come From as a wondrous journey through Maggie's music, from the first album, Seductive Reasoning, to the unreleased home recording that gives the album its name. Maggie Roche's lyrics capture the foibles of our lives with an intimate wit, Where Do I Come From captures and shares the enduring brilliance of "Maggie's music."
Ashley McBryde knows her way around a good story, and she has a knack for delivering exactly just the right details that surround the characters in the stories. With titles such as "American Scandal," "Southern Babylon," and "A Little Dive Bar in Dahlonega," we know we're entering a world where the gossip can be cutting, the drunks can be mean and nasty, and the loneliness can be excruciating. Yet we're also in a world where leaving can be redemptive and where happiness can be living on the highway. The tender musical structure of the title track belies its punchy sarcasm and told-you-so lyrics. McBryde rocks hard and swaggers defiantly and delivers one of the year's best albums in Girl Going Nowhere.
The Pistol Annies might be the Dixie Chicks for this generation. Their new album, Interstate Gospel, is a no-holds barred reflection of loss, leaving, love. Miranda Lambert, Ashley Monroe, and Angeleena Presley aren't interested in looking back or getting stuck in a dead-end relationship. As they write in "5 Acres of Turnips," "something beautiful / comes out of this dirt / something better than / him at his worst … 5 acres of turnips / ripe for the picking / the sweat and blood ought to be enough to keep me going." The title track celebrates the humor of church marquees along the band's many travels. Interstate Gospel rollicks and rolls along jubilantly and defiantly.
In the mid-Sixties, Glen Campbell had a little time between his recording sessions with the Wrecking Crew and his touring with the Beach Boys, and he spent it recording some songs that could be presented to Elvis by the songwriting team of Ben Weisman and Sid Wayne, with the hopes that the King might record them himself. If you close your eyes as you're listening to Glen Campbell Sings for the King, you'd be sure you're hearing Elvis singing and not Campbell. Producers chose Campbell because of his perfect pitch and his ability to mimic Elvis' delivery. The 18 songs on these previously unreleased songs includes several that Elvis went on to record, including "Clambake," "Stay Away, Joe," and "Easy Come, Easy Go." "We Call on Him" features a duet where Campbell's voice is fused with Presley's, illustrating just how closely their voices resemble each other. Glen Campbell Sings for the King is a great find for fans of the Rhinestone Cowboy and the King of Rock and Roll.
Chicago might be known as a blues town, but as producers Matt Brown and Liam Davis reveal in the wonderfully eclectic and stunningly gorgeous On Big Shoulders, the musical landscape in Chicago is far wilder and includes a rich variety of musical species for those willing to look and listen. Brown gathered songs associated with Chicago — Bill Monroe's "Heavy Traffic Ahead" was recorded in Chicago, for example — as well as songs written by Chicago artists such as Robbie Fulks ("How Lonely Can You Be?") and recorded fresh renditions of them. On Big Shoulders radiates with joy, shimmers with fun, and showcases the burgeoning roots music scene in the Windy City.
Want some straight-ahead, funky, rocking soul music? Brandi and the Alexanders deliver a soulful gumbo straight out of Stax (though the album was recorded in Brooklyn), driven by propulsive guitars and fueled by driving horns. How Do You Like It? is a heady brew, stirred to perfection by Brandi Thompson's soaring vocals; she elevates every song on the album with an energy that carries the other musicians with her into the stratosphere. She turns in a slow-burning version of Black Sabbath's "Paranoid" that lays bare that song's psychic foundations. Brandi and the Alexanders' music crawls under your skin and occupies your soul.
Ashleigh Flynn & the Riveters come out of the gate rocking on the self-titled Ashleigh Flynn & the Riveters. The inner sleeve carries the tagline, "songs assembled here," and that's no lie. The band rocks steady on "This Love" and "Cold Black Line" and pulls it back to some measured, pop-inflected balladry on "Too Close to the Sun." Guitarist Nancy Luca is an underrated shredder, and just hearing her tear it up on these songs is worth the price of admission.
Fifty years ago, Fanny changed the face of rock and roll, showcasing a guitarist, June Millington, who was one of the era's best — though seldom recognized — shredders. June and her sister, Jean, who is a hell of a bass player, teamed up with drummer Brie Berry and Fanny was born. Now, Fanny roams the rock and roll canyons and valleys once again in the propulsive and soulful Fanny Walked the Earth. The album celebrates the voices, the spirits, the freedom, the struggles, the vocations, the brilliance, the genius, and the joy of women. Millington's just-right lead solos and guitar riffs propel every song. It's a joy to have Fanny walking the earth again, and they're rocking as hard as ever.
Charlie Daniels and his long-time drummer James Stroud have always wanted to do a project together, and they've delivered a little gem that's funked up Southern rock, Cajun, and country on Beau Weevils: Songs in the Key of E. As the title indicates, the band plays every song in the key of E — a typical blues key — and the songs range from the growling country blues stomp "Bad Blood" to the slinky waltz "Everybody's Gotta Go Sometime." Daniels follows his music where it takes him, and this album carries him into some new territory that allows him to experiment successfully with a new approach.
Larkin Poe — sisters Rebecca and Megan Lovell — step up their gritty and powerful roots blues music on their newest album, Venom & Faith. The duo launches the album with a spare arrangement of their song "Sometimes," a hollering field shout fueled by percussive vocals and handclaps. They duo showcases its ability to range over a wide style of music as they move from the gritty blues of "Bleach Blonde Bottle Blues" to the haunting, gothic rock of "Fly Like an Eagle." Venom & Faith delivers on the promise that Larkin Poe delivered on their first album, Peach.
Jaclyn Bradley Palmer celebrates a season wrapped in darkness and cold by offering her bright and warm vocals on her Christmas album, December. Her jazz-inflected versions of many classics, including the infrequently recorded "Bring a Torch, Jeanette, Isabella," deliver a sonic spaciousness that blankets the season in a soft beauty.
---