Living the Dream: The Gibson Brothers Make the Country Soul Album They've Always Wanted
Posted On November 9, 2018
---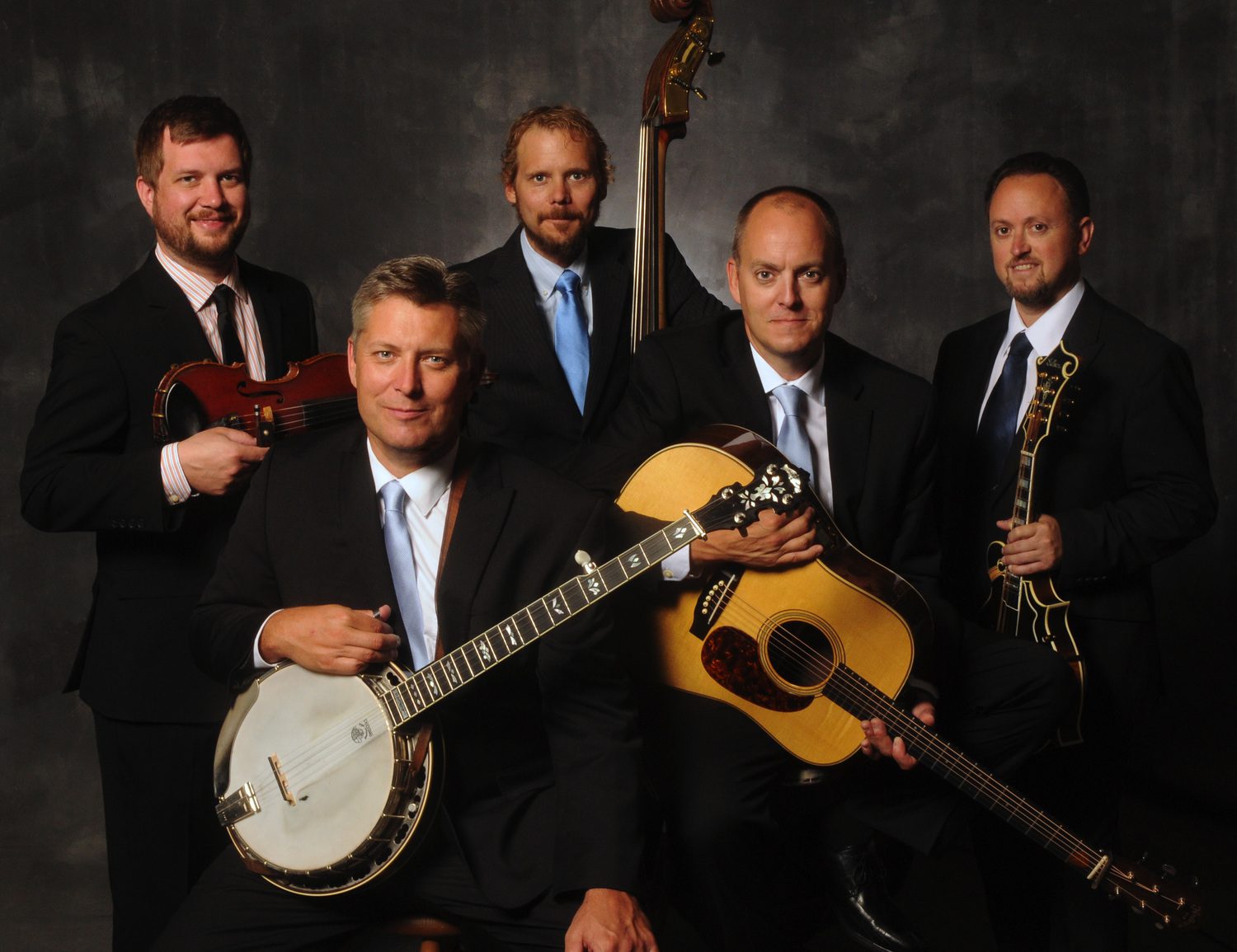 The North Country is a hidden, little-known rural region of New York State that borders Canada, but it has played a major role in the music of The Gibson Brothers.
"I think the isolation of the North Country/Adirondacks region helped us develop our own sound," says Eric Gibson as he and brother Leigh, who grew up on a dairy farm a few miles from Canada in tiny Ellenburg Depot, get set to release their new album, Mockingbird, on Nov. 9. "There is a yearning and a sense of isolation in many of our songs we wrote through the years."
Mockingbird, produced by Dan Auerbach of The Black Keys and Dave Ferguson, is a departure from the bluegrass that dominates other albums in The Gibson Brothers catalog. It's full of rock and roll and country music, yet retains the brothers' sublime vocals and harmonies.
"I think in the past we wrote songs with genre in mind, either consciously or subconsciously," Eric says about The Gibson Brothers, who were named Vocal Group of the Year in 2011 and 2013 by the International Bluegrass Music Association. "This time we went about it with a more open approach, writing a variety of songs and then being open to the producers approaching them sonically the way they saw fit. The result is a country soul record that we wouldn't have arrived at without a more open approach — an extension of the sound we have been trying to create through the years."
Except for one R.E.M. cover song, The Gibson Brothers and Auerbach wrote every song along with another writer in about five days. Three songs were written with Ferguson, three with Pat McLaughlin, and one with NRBQ's Big Al Anderson.
The album, recorded at Auerbach's Easy Eye Sound Studio in Nashville, kicks off with "Travelin' Day," a wistful country tune addressing the mortality we all face and chosen as the opener by Auerbach and Ferguson.
"I think it is a beautiful choice, one of my favorite songs on the album," Eric says. "It comes from the heart. Ferg's stepfather had just passed, and he was talking about how brave he was in the face of death. Our dad was the same way. We got talking about it as friends, and this is the result. It is an honest country song. It pulls at the heartstrings. That is a good thing."
A dozen musicians play on "Sweet Lucinda," a song with Auerbach on electric and acoustic guitars and the celebrated solo artist/session musician McLaughlin on mandolin and background vocals.
"We had most of the song written, and I said, 'Why don't we name it after a girl?' " Eric says. "What is a good three-syllable girl's name? We kicked around some ideas and settled on Lucinda. Of course, it doesn't hurt that the name belongs to one of the coolest artists ever. I hope she doesn't mind."
The Gibson Brothers' cover of "Everybody Hurts" — from R.E.M.'s 1992 album Automatic for the People — wasn't the brothers' idea.
"Dan asked us to think of a cover song to record at the end of the sessions, while he had the studio band assembled," Eric recalls. "One of the engineers, Allan Parker, suggested it. R.E.M. loves it! They shared our video on Facebook, Twitter, and their web site. It is a great harmony song. Great message, too."
The Gibson Brothers say Mockingbird, their 14th album, is an "an album 20 years in the making," though all songs except the R.E.M. tune are new ones.
"By '20 years in the making,' we are referring to the fact that we made a country-sounding record nearly 20 years ago, but it never came out," Eric says. "We had a major label deal that fell through at the last minute, and it has always felt like unfinished business."
The creative process that resulted in Mockingbird may be akin to the Traveling Wilburys' approach on their debut album.
"We came there excited with our sleeves rolled up, and so did everybody else," Eric recalls. "That's the way Dan works. Dan is a workaholic. The guy just loves music so much and is so well-versed in such a wide variety of music. Leigh said 'He reminds me of dad.' We're dairy farmers, and our dad just pushed, pushed, pushed. That's the way Dan is. I didn't feel overworked. I was ready for it, and so was Leigh. Different personalities, but we all got along.
"I said to Dan it reminds me of what I read about the Traveling Wilburys' first album," Eric continues. "They were happy to be with one another, and they real quickly recorded without overthinking it. Dan said that's exactly what he wanted to do — get a bunch of creative people in the same room and make magic. Having been in the business a while, I don't think I would have appreciated this as much in my 20s as I do in my 40s. Feels like a cool new chapter. We weren't expecting this, but it happened."
Many artists influenced the 11 songs on Mockingbird.
"In the more rocking stuff like 'Lay Your Body Down,' I can hear Bob Seger or The Eagles," Eric says. "On a song like 'Traveling Day,' I can hear George Jones or Vern Gosdin. 'So Much Love in My Baby's Eyes' sounds Don Williams-influenced. I can hear Bee Gees or Elvis on other stuff. Very much a '70s-sounding record in spots — and the Everly Brothers and Charlie Rich."
Many other artists have played a part in shaping the Gibson Brothers music through the years, including Merle Haggard, Emmylou Harris, Ricky Skaggs, Tom T.  Hall, Gordon Lightfoot, Tom Petty, Flatt and Scruggs, Mark Knopfler, and The Seldom Scene.
"We love those artists so much — and many others," Eric says. "You listen and internalize, and the music comes out of you as you hone your craft."
The Gibson Brothers' forte has been bluegrass since they began listening to that style of music on Saturday nights at their dairy farm on a Burlington, Vermont, radio station. They also listened to folk, country, Celtic, and gospel music and made their performing debut singing hymns in church.
Leigh was more into rock music than Eric, and their dad, Kelley, didn't like rock, Eric says. Kelley, who died in 2012, was a fourth-generation dairy farmer who worked the land his ancestors settled, loved bluegrass, and instilled a hard-working ethic in the family. But during Eric's junior or senior year of high school, he heard Tom Petty's Full Moon Fever, and it sparked his appreciation of rock and roll.
"Full Moon Fever just grabbed me," he says. "Tom Petty is probably one of my Top 3 artists that I love of any genre."
It's been a rewarding and critically acclaimed career since the Gibson Brothers' 1994 debut album, Underneath a Harvest Moon, but there might be one thing, in retrospect, that Eric would have done differently.
"I think I would have spent more time in Nashville, maybe moved there," he says. "It seems like every time we go, goods things happen. I know we have missed out on opportunities by not being there more. That being said, I love where we're from. I love my family, and my wife's family, so I wouldn't want to spend any less time away from them than I already do. I don't have a lot of regrets. I am living my dream."
---