Let The Songs Speak for Themselves: Audience Etiquette at a Roots Music Concert
Posted On November 16, 2022
---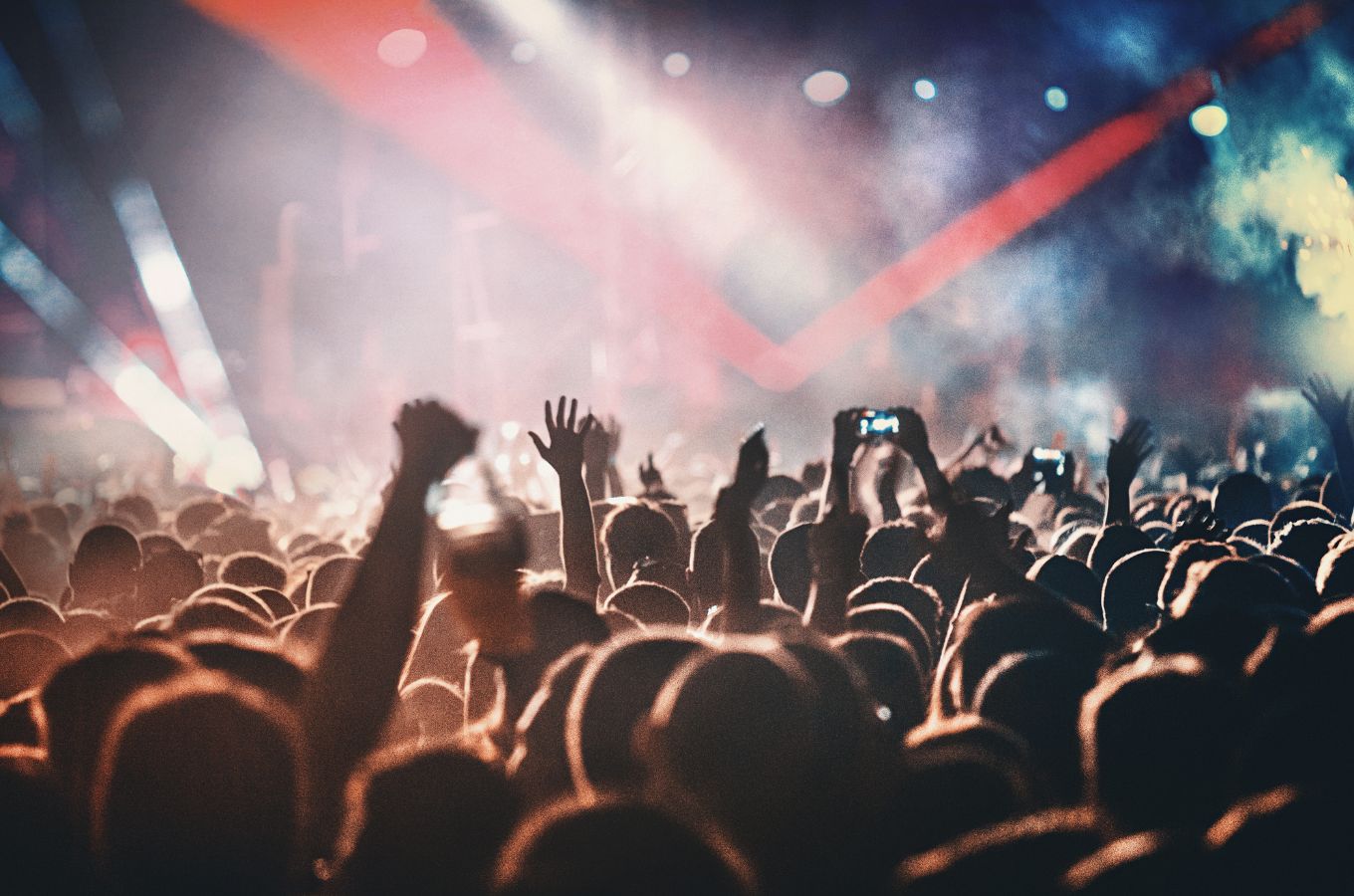 Photo by gilaxia / Getty Images Signature
The world of roots music is dynamic, covering a multitude of genres and growing exponentially as music evolves. From folk music to alt-country to Americana to blues and soul, the throughline between all varieties of roots music is the history at the heart of each group and each performance, a history that should be considered by each person in the audience.
Whether you're a concert junkie or a newbie, No Depression extends to you a roadmap for audience etiquette at roots music events. These simple tips may seem obvious, but it never hurts to be reminded.
For starters, wear comfortable shoes! A thick-soled sneaker is always a safe bet, good for foot tapping or for those that shift from foot to foot while standing. If this is an outdoor event and you'd rather sit, bring a blanket! Fellow attendees will respect your space if you respect theirs. Staying hydrated is important too — check venue or festival rules to see whether you can bring in a reusable water bottle.
Try to keep the mid-song chit-chat to a minimum, both for the sake of the artists and your fellow audience members. It can be easy to underestimate one's personal volume in live music settings, particularly if you can't hear yourself or the other person you're talking to. For roots-type concerts especially, the venues will be more intimate and can catch voices more than expected. Use the applause between songs to yell a comment to your friend; I'm sure it can wait until then.
Should you be at a bluegrass event or watching a group with bluegrass instrumentation, applaud soloists but be careful not to step on the soloist that follows. Hootin' and hollerin' is generally accepted (and encouraged) for higher-energy, breakdown-style numbers, just monitor the length of your cheers. (From experience, some clapping and a singular "woo!" with some meaning behind it will suffice, but maybe I'm just boring.)
These tips are applicable to any sort of live show, but the nature of roots music and its strong basis in storytelling often calls for a more intimate setting, and more importantly an audience that understands this!
Festivals are an entirely different matter. Though there are some big names that draw big crowds in the roots business — Rhiannon Giddens, Taj Mahal, Avett Brothers, Tanya Tucker, etc. – the roots festival vibe is far from the inebriated bedlam of a Coachella or Lollapalooza.
Take the FreshGrass Festival, for example, hosted by the FreshGrass Foundation, publisher of your favorite music magazine, No Depression. In its festivals in Bentonville, Arkansas, and North Adams, Massachusetts, FreshGrass provides an environment that makes room for the usual excitement and fanfare of a more mainstream music festival but also allows for an experience appropriate for all ages. Dress up if you'd like, have a drink if you're of age, but keep in mind that, above all, the roots festival is an event for music lovers to share their stories with one another. For the younger attendees, it can even be an educational experience, as many festivals include a kids area offering craft and play activities, often music related.
There is an undeniably welcoming feel to a roots music festival. It's not unusual to see some of the performers wandering around in between sets to enjoy the festival themselves, as they don't feel pressured by the throngs of fans, the vast majority of whom are respectful and kind. At my first FreshGrass Festival in North Adams in September, after watching a stellar set by Billy Keane, I saw him walk right down off the stage and join the fray.
Roots shows, festivals or open mics are best enjoyed when the audience respectfully engages with the music and allows it to speak on its own. It sounds silly when I read that back to myself — the best advice for an audience is … to listen? — but it is worth articulating, particularly within this genre. The performers were likely inspired to continue in the roots tradition by attending events like these themselves, developing a close relationship with music by listening to others and finding their own sound along the way. Even if you aren't a musician, this connection to a song or to a moment is paramount. Do your part in contributing to that experience.
---