Leon Redbone Has 'Crossed the Delta for that Beautiful Shore'
---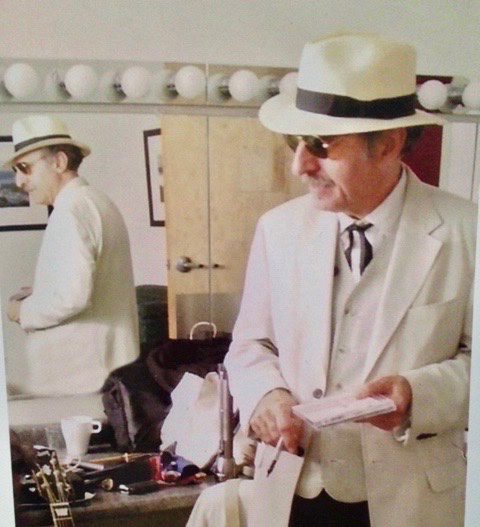 Courtesy of the family
Leon Redbone, who died Thursday at an age he always declined to specify, wasn't a hitmaker, but he did make quite an impression. His head and heart were firmly in yesteryear, and he wove songs with roots in the first half of the 20th century, tinged with blues, jazz, vaudeville, and Tin Pan Alley.
Bob Dylan and Jack White counted themselves as fans, and so did many others — even if they might not have realized whose voice it was that resonated in their lives. In addition to his 16 full-length albums, Redbone was behind the theme song to the '80s sitcom Mr. Belvedere, and his version of Fats Waller's "Your Feets Too Big" was the theme to Harry and the Hendersons in the early '90s. He was the voice of the Leon the Snowman in the holiday movie Elf.
He kept his age and origins a mystery, preferring to keep his Panama-hat and white suit-wearing persona in the spotlight. His musical history began in the Toronto folk scene, and he was "discovered" by Dylan at the Mariposa Folk Festival in Ontario in 1972.
An announcement on Redbone's website today captures his spirit pretty near perfectly:
"It is with heavy hearts we announce that early this morning, May 30th 2019, Leon Redbone crossed the delta for that beautiful shore at the age of 127. He departed our world with his guitar, his trusty companion Rover, and a simple tip of his hat. He's interested to see what Blind Blake, Emmett, and Jelly Roll have been up to in his absence, and has plans for a rousing sing along number with Sári Barabás. An eternity of pouring through texts in the Library of Ashurbanipal will be a welcome repose, perhaps followed by a shot or two of whiskey with Lee Morse, and some long overdue discussions with his favorite Uncle, Suppiluliuma I of the Hittites. To his fans, friends, and loving family who have already been missing him so in this realm he says, 'Oh behave yourselves. Thank you…. and good evening everybody.'"
Redbone is survived by his wife, Beryl Handler, daughters Blake and Ashley, and three grandchildren.
---