Kris Kristofferson Retires from Stage and Screen
Posted On January 27, 2021
---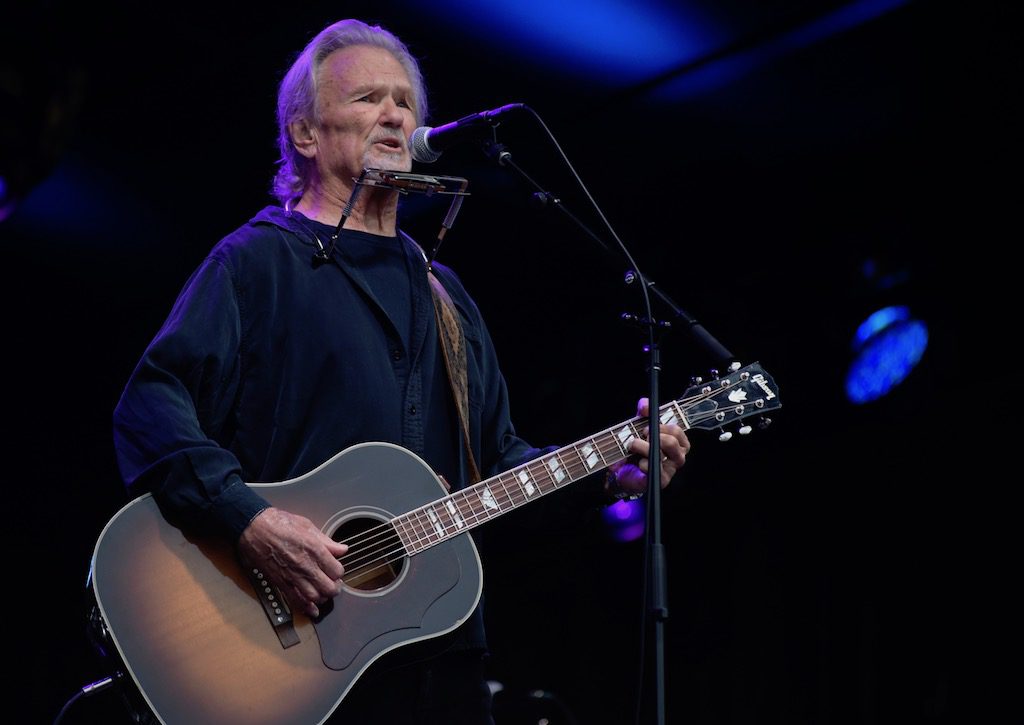 Photo by Amos Perrine
Kris Kristofferson is always good for a few surprises, but future performances on stage or on screen won't likely be among them.
A news release announcing a shift in management for the 84-year-old singer, songwriter, and actor's estate also revealed that he quietly retired last year.
His estate will be represented by Morris Higham Management, with Kristofferson's son John in charge of his father's businesses, including his KK Records label. "Special projects" may also be in the works, overseen by John Kristofferson, Morris Higham Management, and publicity rep Tamara Saviano.
Kris Kristofferson "has always been synonymous with songwriting as an art," John Kristofferson said in the news release, "and we're excited to reintroduce his work to new and old fans alike. We have many exciting projects in the works and I look forward to getting them out into the world."
Kris Kristofferson is known for writing hits including "Me and Bobby McGee," "Sunday Morning Coming Down," and "Help Me Make It Through the Night" as well as being a member of The Highwaymen with Willie Nelson, Johnny Cash, and Waylon Jennings. He also stared in the 1976 version of A Star Is Born and the Blade movie trilogy.
Kristofferson's final performance was aboard the 2020 Outlaw Country Cruise last January, according to The Tennessean, where he closed his set with "Please Don't Tell Me How the Story Ends."
---