Kentucky Rising: Three Artists Remake Their Roots
Posted On December 20, 2011
---
Kentucky artists Matt Bauer, Ben Sollee, and Daniel Martin Moore talk about their heritage:
Nestled into a circular booth in Seattle's 100-year-old, local-favorite bar Hattie's Hat, we're getting ready to order the chicken-fried chicken, a dish so delicious that it occasioned a wistful chain of emails between me and Kentucky indie songwriter Matt Bauer. Matt's here in Ballard, Seattle's old Scandinavian working class neighborhood, to play the Tractor Tavern, and we're eating dinner with the band and chatting about his new album, The Jessamine County Book of Living. We're in the heart of Seattle's hipster Americana movement, and the whole area is full of half-remembered history and urban yearnings for rural life. By the time the chicken-fried chicken arrives (worth every email), we've settled into a comfortable conversation about childhood roots, about the things we experience as kids that burn a place into our minds. This isn't idle talk; this is an attempt to understand Matt's dark, almost terrifying new album and how his childhood in Kentucky influenced the imagery of his songs. Matt grew up in Eastern Kentucky, but his parents were both from New York and he currently lives in Brooklyn. His accent is ever so slight and only noticeable when he starts talking about his Kentucky home. Bauer's the perfect example of today's urban roots music, at once informed by a hazy, almost mythical rural connection, but also by cities full of new influences, new ideas and new sounds.
Matt Bauer: Useless Is Your Armor

On his new album, Bauer returns to the woods of his native Kentucky for inspiration, tapping into the eerie, heartless aspects of our natural world for his inspiration. He traveled to Kentucky to record half the album. "I could see a lot of the places I wrote about out the windows as I was recording," he says to me. But talking to him about his influences, I start to realize how much he's soaked up from living in a more cosmopolitan world. Trying to understand his intense use of natural imagery, we touch upon the work of Japanese filmmaker Hiyao Miyazaki, who's famed for using Japan's animist religion, Shinto, to animate the natural world. "These weird animal / god things in Princess Mononoke to me are wildly beautifully imagined embodiments of the natural world that have nothing at all to do with the way we see things as Western-thinking human beings," Matt says. "There's no such thing as good and evil, just life spilling over so much it's destroying things, and death that's creating things left and right instead of being a destructive force." The single off his new album, "Blacklight Horses," features this kind of imagery, as well as the haunting vocals of indie folk artist Jolie Holland. Talking about his banjo accompaniment, we touch on his love for the interlocking melodies of Indonesian gamelan, which he emulates in the song "When I Was A Mockingbird." In a departure from his previous albums, he incorporates avant-garde classical strings into his sound, and does it to stunning effect. The strings do more than flesh out his music, in the opening track, "Useless is Your Armor," they actually unsettle it, at times even disturbing the listener. But despite all of these urban and global influences, Matt's childhood in Kentucky is still the muse he draws from the most. The surroundings he grew up in, as much as the music of Kentucky, has inspired Matt's music. "No matter where else I go, it's the original version of what the world is to me. My reference point for everything. There's something in music that moves me in a really similar way home does."
Blacklight Horses by Matt Bauer from matt bauer on Vimeo.
Matt Bauer's part of a new renaissance of Kentucky roots music. But where he draws from his childhood memories while living in Brooklyn, other artists are working in the heart of Kentucky's music communities. Nowhere is this more evident than the fiercely regional music of Kentucky cellist and songwriter Ben Sollee. Calling from his tour van on the road between Asheville and Carrboro, North Carolina, Ben talks in a slow drawl about how growing up in Lexington, Kentucky's second-largest city, influenced his music: "My family is of the mountains, but I'm very much of the city and in the way of being honest to my own story and the story of Appalachia… I got to tell it from that perspective. I grew up listening to hip hop while I was learning folk and that's what this music for me is all about: it's contemporary folk produced now." A classically-trained cellist, Sollee had troubles bringing classical music back home to his family, especially to his grandfather, a noted old-time fiddler in Kentucky. "I had this kind of dual life, where I would be studying cello, playing classical music and all that stuff and then I would go home and hang out with family and friends to play music and they'd be like, 'Well, that's real pretty but I can't play that along with you.' I kinda had these two things talking to each other; I had this social music background and then, an institutional music life." These two worlds came together with Ben's first major gig, playing cello for Abigail Washburn & The Sparrow Quartet. Formed by banjo-playing spouses Abigail Washburn and Bela Fleck, the Sparrow Quartet toured the US and China, and was a critically acclaimed success. But for someone who's so connected to a global music community, Sollee has always been deeply tied to local communities. He's best-known for his collaboration album, Dear Companion, with fellow Kentuckians Jim James (of My Morning Jacket) and Daniel Martin Moore. Released by Sub Pop Records in 2010, the trio recorded the album to call attention to the controversial practice of Appalachian mountaintop removal mining. This form of coal mining literally decapitates mountains, dumping huge amounts of earth into surrounding valleys and vastly polluting the surrounding communities. It's an issue that affects many people living in the mountains of East Kentucky, home to a long history of coal mining. Dear Companion proved to be not only a critical success, but it also proved to be a showcase for new roots artists in Kentucky. The album's star power came from Jim James, of My Morning Jacket, but the real star of the album was the subtle interaction between Sollee and young songwriter Daniel Martin Moore.

Mountaintop Removal Mining in Kentucky
Calling from his home in Cold Spring, Kentucky, a town of a few thousand that lies along the border with Ohio, Daniel Martin Moore's soft voice has little trace of an accent, and he speaks with slow, measured words. "Ben sent me an email when he heard the song, FlyRock Blues," remembers Daniel. "I posted it on My Space just when we recorded it… He had been thinking a lot about mountain top removal and had written a couple of songs and we live very close–we live like an hour and a half away from each other." Flyrock Blues is a remarkable song. It sounds for all the world like a simple folk ditty, but it's actually a reference to the huge rocks that come flying out of mountaintop removal explosions, occasionally flattening houses and killing people. Of course, songs about the plight of coal miners aren't new to Appalachia, and Daniel himself came to the struggle against mining companies through the traditional route: he was inspired by the songs of Kentucky's folk bard Jean Ritchie. A seminal figure in the folk revival, Ritchie was born in the tiny mining town of Viper, Kentucky, but became a star after moving to New York and sharing her many Appalachian songs and ballads with urban folkies. Daniel's clearly a big fan of Ritchie, and credits her for her lifetime of work representing Kentucky mountain music and culture. "She's a hero of mine. A musical hero and you know, just an outstanding person. She has worked so hard to use her influence and use her knowledge to be a positive force in the world and project Kentucky and lift it up and show people how wonderful it is. She's been an outspoken opponent of mountain top removal coal mining and strip-mining in general since it really started in Appalachia in the late '60s. She's been on the vanguard since then." True to Ritchie's legacy, Dear Companion was critically acclaimed and it helped Moore and Sollee take the issue of mountaintop removal mining "beyond the choir," as Sollee says.
Following the success of Dear Companion, Moore and Sollee have returned to their respective Kentucky homes and released two deeply personal solo albums in 2011. It may seem like a retreat from the political nature of their first collaboration together, but Sollee sees it as a more connected process. "All the social issues in these songs have
always been personal. You know, they come from a very personal place. I always try to write as personal as I can, because I feel like, if you do that honestly, you will achieve a more universal accessibility to the song." Ben Sollee's new album, Inclusions, is full of personal stories, of people he met on the road or of friends and family. But the album's also a chance for Sollee to personally flesh out his musical vision, to showcase his fractured folk take on the urban sounds of R&B and funk. It's strange to hear a crooned song like "Close to You" (I want to be close to you/But you're miles away), that would fit easily into any Motown playbook, with raggedy strummed mandolin and a shattered brass arrangement based on a field recording of Basque folk music. Sollee's percussive cello playing informs the album as well, but his voice overrides everything else as the album's shining light. It's so soft and light, with an element of quavering heartbreak, and it fits perfectly with his stripped-down songwriting. On "Electrified," he sings about our digital world ("If you're old-fashioned, you will be modernized / Everything is electrified") and you get the feeling that unlike most folkies, he's happy to embrace a new digital era of American roots music.
Ben Sollee: Electrified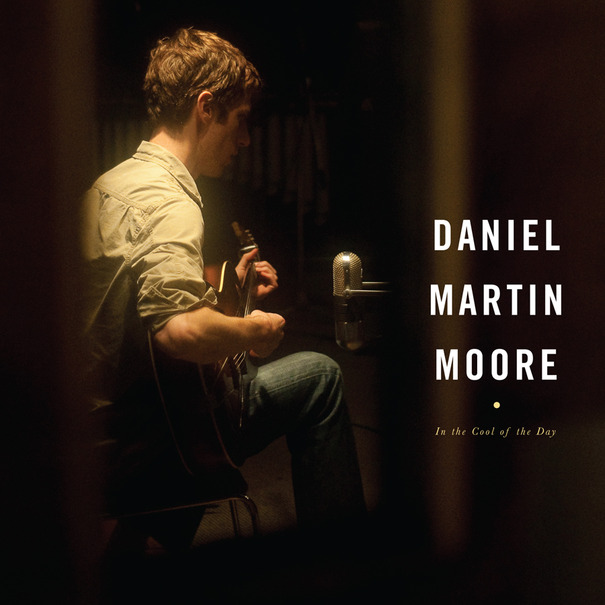 For his 2011 release on Sub Pop Records, In the Cool of the Day, Kentucky songwriter Daniel Martin Moore returned to the gospel folk songs of his youth for inspiration. Some of the songs are taken from traditional sources, songs Moore remembers hearing his parents sing when he was a child, but others are written by Moore himself. It's a testament to the timelessness of his writing that we frequently can't tell the difference. He keeps his softly sweet vocal delivery–a voice that almost whispers at times but never loses its rich, singing timbre–to draw us into the songs. He originally conceived the album as a gift for his parents, a thank-you for bringing him up with these old songs. "I had been thinking for a while I wanted to make some recordings just to give to my family," he told me, "Some of the old songs that we all love… Those ended up making their way to Sub Pop. They were into the concept, so they decided to make an album, an actual album with a barcode… But I still think of it that way, I still think of it as a gift." Moore's album has real substance. This isn't another hipster adopting old gospel songs in an attempt to tap into the 'old, weird America.' This is a young songwriter who grew up in the folds of the tradition and who's able to translate the old ways of Appalachian culture into new sounds. And he does this without losing sight of what made the music powerful to begin with.
Daniel Martin Moore: In the Cool of the Day

Bauer, Sollee and Moore are just three examples of artists who've been able to translate their Southern roots into a new brand of urban folk. It's a talent shared by their peers in Kentucky, like Bonnie 'Prince' Billy, Jim James, and Cheyenne Marie Mize, and it's a hallmark of this new community of rootsters. "There's a strong community of musicians that have grown up with all these traditions, kind of floating around them, fiddle music and all this stuff. But we're also, some of us, trained classical musicians and some of us grew up listening to a ton of indie-rock and hip hop and soul music… It's a crossroads, physically and culturally in Kentucky. It always has been and will remain so." Sollee couldn't be more right; Kentucky's always been a place where the roots of the music have informed any new adventures. From Bill Monroe's bluegrass to Merle Travis' innovative guitar picking, to Loretta Lynn's progressive rural ballads even to Nappy Roots Southern drawl hip-hop, Kentucky has historically been a musical crossroads, a hotbed of innovation. And today's community of roots-minded urban folkies have taken this legacy to hand.
Purchase the Music in this Article


Matt Bauer. The Jessamine County Book of the Living.
2011. Crossbill Records.

Ben Sollee. Inclusions.
2011. Thirty Tigers.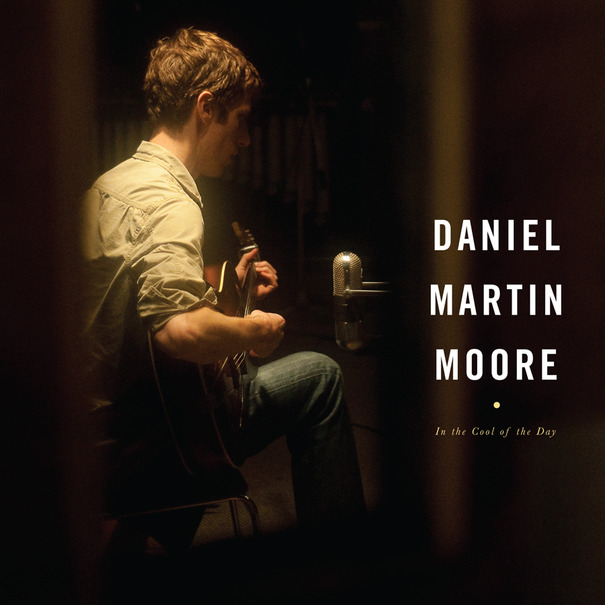 Daniel Martin Moore.In the Cool of the Day
2011. Sub Pop Records

Daniel Martin Moore & Ben Sollee. Dear Companion.
2010. Sub Pop Records.
This post originally appeared on the Hearth Music Blog. Check out our website and roam through our blog and Online Listening Lounge to discover your next favorite artist! We're dedicated to presenting today's best Roots/Americana/World musicians.
---