Kathleen Edwards on Quitting, Unquitting, and the Power of Both
Posted On August 10, 2020
---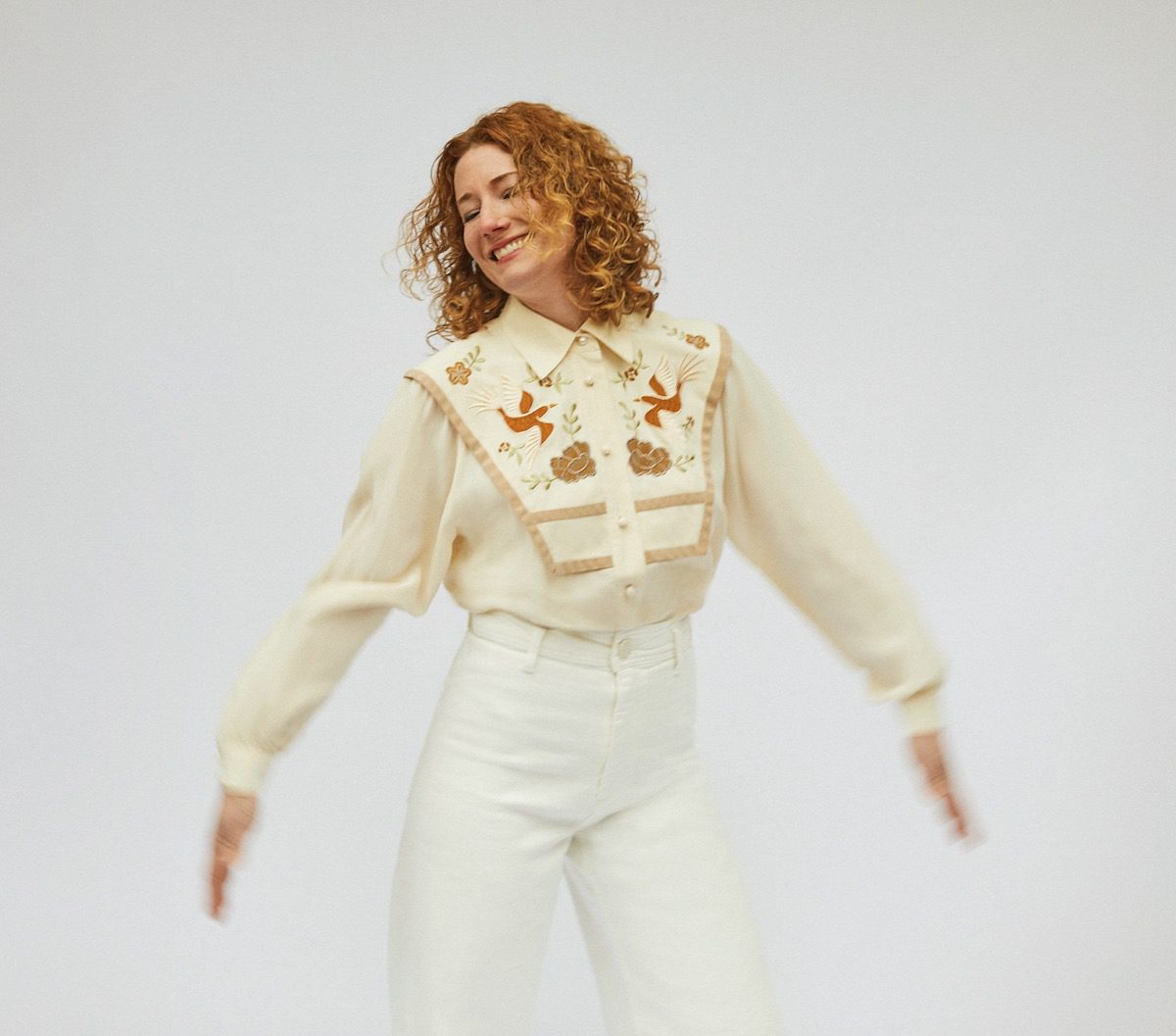 Photo by Remi Theriault
Barely 10 minutes into talking with Kathleen Edwards, I tell her that I'm at a crossroads in my writing career. "I don't know what to do," I admit, the COVID-exacerbated anxiety bubbling over. "Do I need to open a coffee shop?" I ask, and together we laugh.
In 2014, Edwards was at her own crossroads. With four records under her belt, including 2012's Voyageur, an album largely about her divorce, she was exhausted. In our conversation over Zoom, Edwards describes herself as resilient and tough but says that veneer eventually wore her down into a state of clinical depression. So she decided to take a break from music.
She opened a cafe in Stittsville, Ontario, a suburb of Ottawa, and called it Quitters. Running Quitters was a challenging, seven-day-a-week job, but the work exhilarated Edwards and the cafe has blossomed into a major community hub.
In 2018, in between slinging breakfast sandwiches, Edwards got a call from the manager of a fan, country music star Maren Morris. Morris asked Edwards to join her and Ian Fitchuk (a musician and producer who would go on to win a Grammy for co-producing Kacey Musgraves' Golden Hour) for a writing session in Nashville. Edwards had played a few shows since opening Quitters but she points to her trip to Nashville as the major turning point in her journey back to music.
"I consciously chose to do that for myself," says Edwards. "When I got there, something really funny happened: I was sitting in this little cafe to meet Maren and Ian and this guy comes up to me and goes, 'Are you Kathleen Edwards?' And I was like, 'What?!'
"I wasn't expecting it. I thought that I wasn't somebody that anybody knew anymore, and I was okay with that. Then I had these few days where I was like, okay, I've made work that impacted people to the point where they are making music and I'm getting included in their process. That made me feel incredibly humbled and excited. I flew home a few days later and I just went, 'This is who you are.' The break was really good but a spark was lit again."
'I Really Want to Do This'
Edwards made space in her life once more for music and started to write the songs that would eventually become her new record, Total Freedom, which comes out Friday. The first to take shape was opener "Glenfern," a retrospective song about Edwards' marriage and career. "It almost killed me," she sings. "And I will always be thankful for it." "Glenfern" is like the deep, calming breaths you take after a long cry and sets the record's tenacious tone.
"I think [writing "Glenfern"] was a great kick-starter because it expressed that thing that I could not express previously that led me to wanting to quit, which was that I didn't feel gratitude. I felt sad," says Edwards. "I didn't have any of the happiness of perspective. I was just stuck in a rut."
"The lows and the hard things I've said to myself are the things that I can now look back on and let go," she adds. "This record would not have come about had I not gone through some of the really hard shit."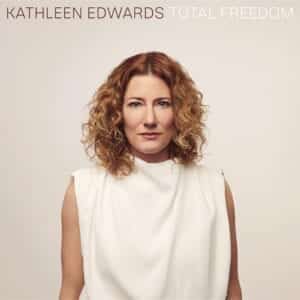 After writing "Glenfern," Edwards says that the rest of the album started to slowly come together. On numerous songs, Edwards reflects on past relationships; "Everything you ever said was half true at best," she sings on "Fools Ride," a song that's heavy with a toxic air. She also sings about reconnecting with an old friend ("Simple Math"), and "Who Rescued Who" — a deceivingly upbeat song whose sunny disposition is akin to a golden retriever — is an ode to her dog who passed away.
"I hope that everybody who has lost a pet listens to 'Who Rescued Who' and bawls their eyes out, because it's very cathartic and I still do all of the time," Edwards says when asked what she hopes listeners take away from Total Freedom.
"There are a few songs on my record that talk about what emotionally abusive people do to you and how they erode your sense of self," she adds. "My hope is that anybody who is in that situation who doesn't realize it listens to my record and goes, 'That's about me!' and then they fucking make a change to get out of their situation."
Co-produced by Fitchuk and Edwards' longtime collaborator Jim Bryson, Total Freedom is a warm and focused folk-rock record. "Hard On Everyone" and lead single "Options Open" move forward with a steady drum rhythm and glisten with guitar riffs, while "Birds on a Feeder" and "Ashes to Ashes" are tender, more spacious ballads.
On each song, Edwards sounds comfortable and confident, but returning to the studio wasn't a seamless process. She describes the unsteady first step of setting up her gear and choosing what to work on first as "the hardest, scariest, and most daunting moment." But Edwards pushed through, working carefully and steadily on songs and committing only when things simply felt good.
"I don't have any expectations [about Total Freedom] except the fact that I know that I made a record that I'm really happy about," Edwards says. "I didn't do it under duress, I didn't do it because I was in an album cycle, I didn't do it because I had to keep going. I did it because I was actually like, 'I really want to do this.'"
Our Greatest Gift
Edwards' music career previously grew to become a source of sadness and frustration for her, but when she speaks about Total Freedom, she is effusive and excited about its release. Throughout our conversation, Edwards speaks of her lows but also glows when talking about the current joys in her life. She returns, often, to how grateful she feels for everything she's gone through.
"My happiness and my gratitude, they all come from a place of accepting that our greatest gift is our vulnerability," she explains. "It's the hardest thing to navigate but it ends up giving us the biggest reward in life, which is that when we're down, we can look at ourselves and imagine what the other side looks like.
"I'll give you a piece of advice," Edwards says in response to my confession about being at my own professional crossroads.
"Anything that you choose, you can choose back. Nothing is permanent. All decisions can be changed. If [quitting] ignites this sense of relief inside of you, then you know you've made the right decision. It doesn't change that this is part of your life. It just means that you're opening yourself up to something else that might walk through the door that would never be able to walk in if you didn't make space for it."
---