Justin Townes Earle at Ardmore Music Hall
Posted On January 2, 2018
---
Photographing a Justin Townes Earle concert has become a real pleasure. First of all, I absolutely like his music and I think his songwriting is up there with any other musician known for their writing. It seems I wind up shooting a lot of really good songwriters, and Earle fits in with the best of them. But that's not all; Earle also sings a lot of other people's songs with no concern about not sticking to his own work. Over time I think he has educated his audience about a number of outstanding writers and players. Writers like Mance Lipscomb and Malcolm Holcombe, for example. But sheer talent aside, I totally enjoy the way Earle relates to his audience. He has fun with the audience and it makes for a very good show. He jokes with the audience and tells stories about the background of the songs. Sometimes he talks about his own background, which could come off as somewhat complicated, but he talks mostly with joy and it comes across. He also is a very funny guy and often has the audience laughing hard. Very happily it seems as though he is a happy troubadour.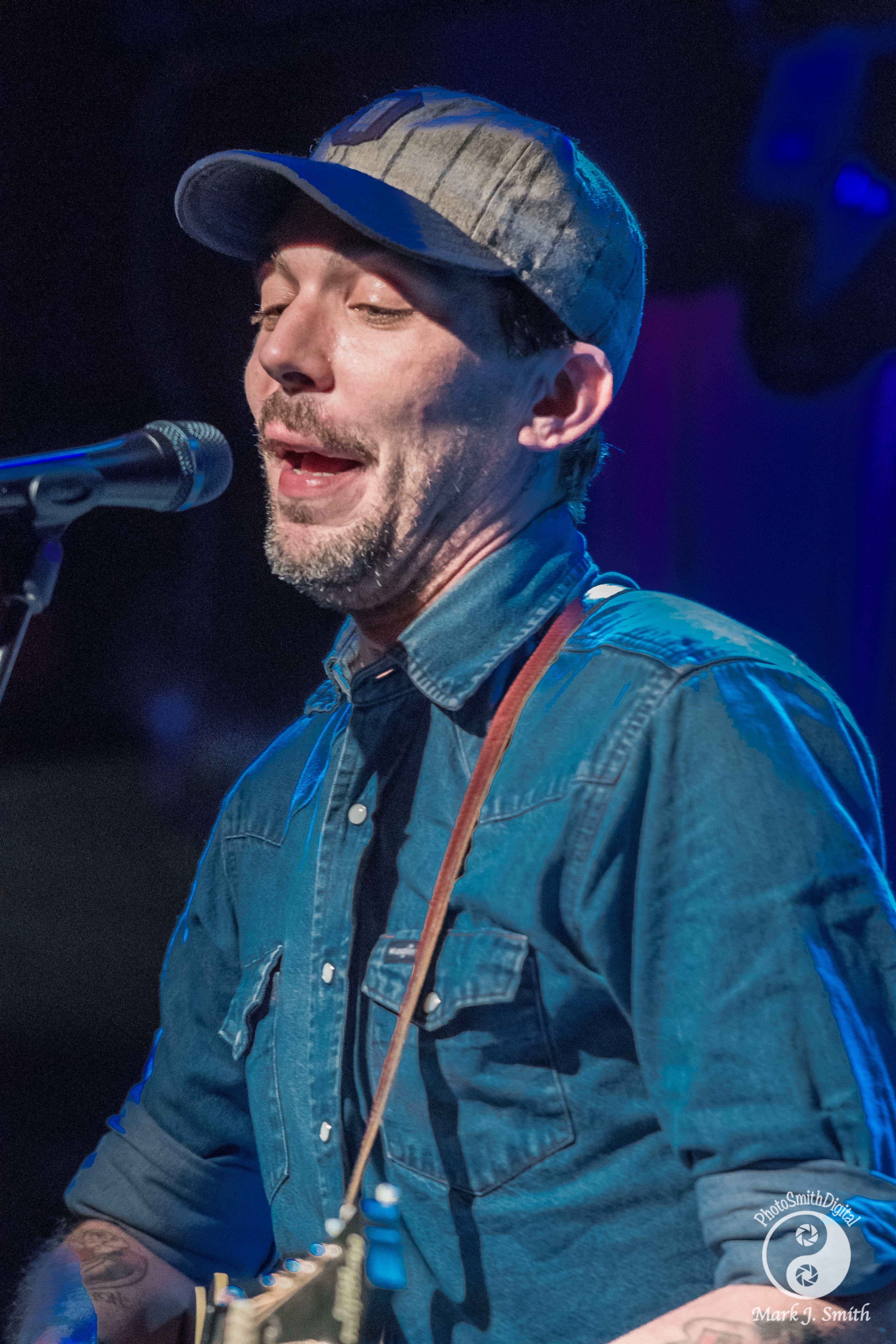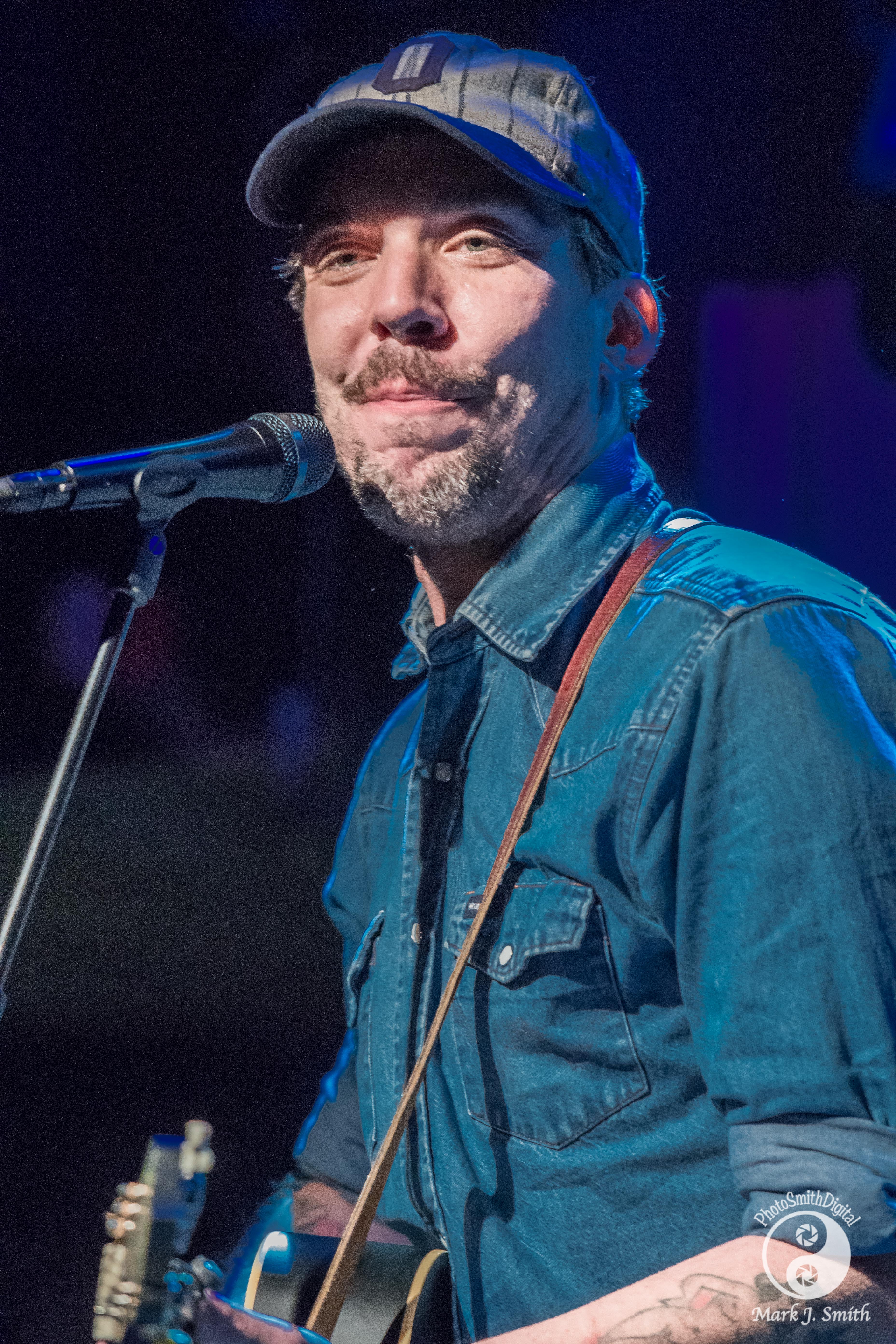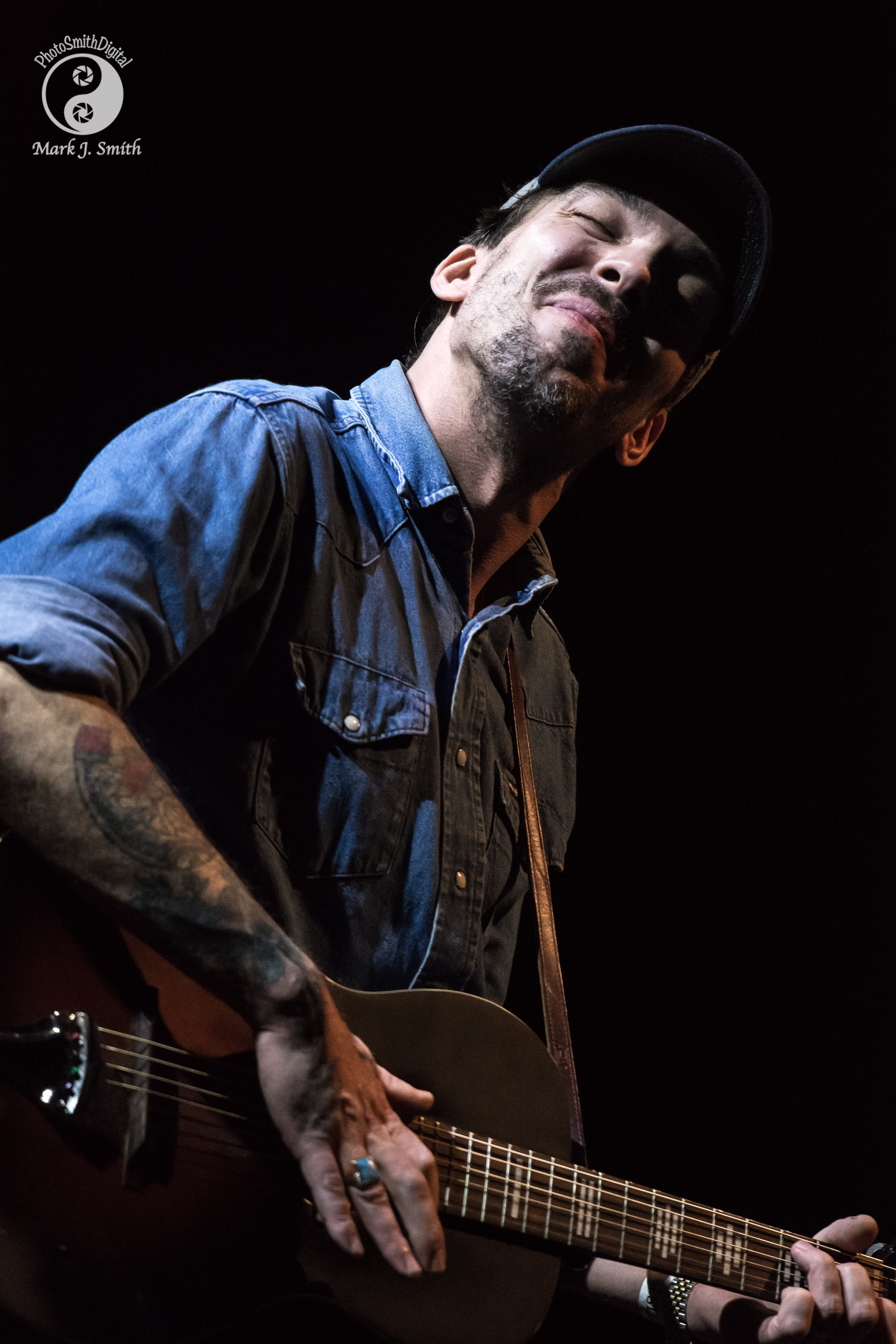 There has been a lot of talk lately about artists touring with their guitar and no band. I shoot a lot of these guys and I have shot Earle with a band and solo with only his guitar, his talent, and his wit. I have to tell you I very much enjoy his solo tours. Maybe he is looser. Maybe more relaxed, I don't know. What I do know is that he puts his heart and soul out there for your listening pleasure. Oh yeah, he can also really play that Recording King guitar.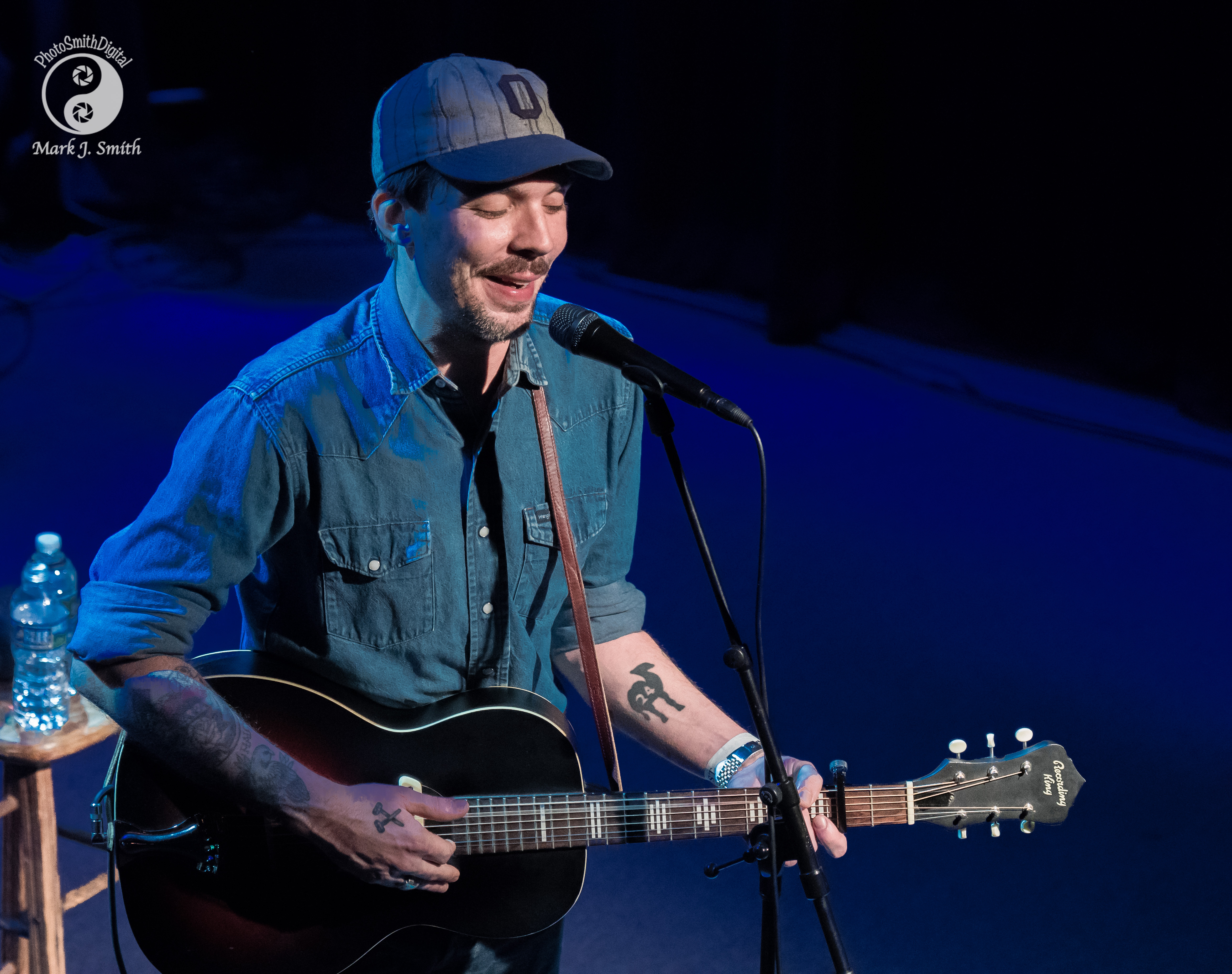 So, I'm trying to remember if Earle has mentioned Guy Clark in every concert of his I've covered. He mentioned him enough to let me know that Clark was very instrumental in Earle's growth as a songwriter. At this show, after "One More Night in Brooklyn" from the Harlem River Blues album, he finished with a little blues riff and then mentioned once he told Clark that he forgot how the song ended. Clark replied, "Well, you wrote it, didn't you? End it any way you want." Then he suggested you can end anything with a little blues riff and it will be okay.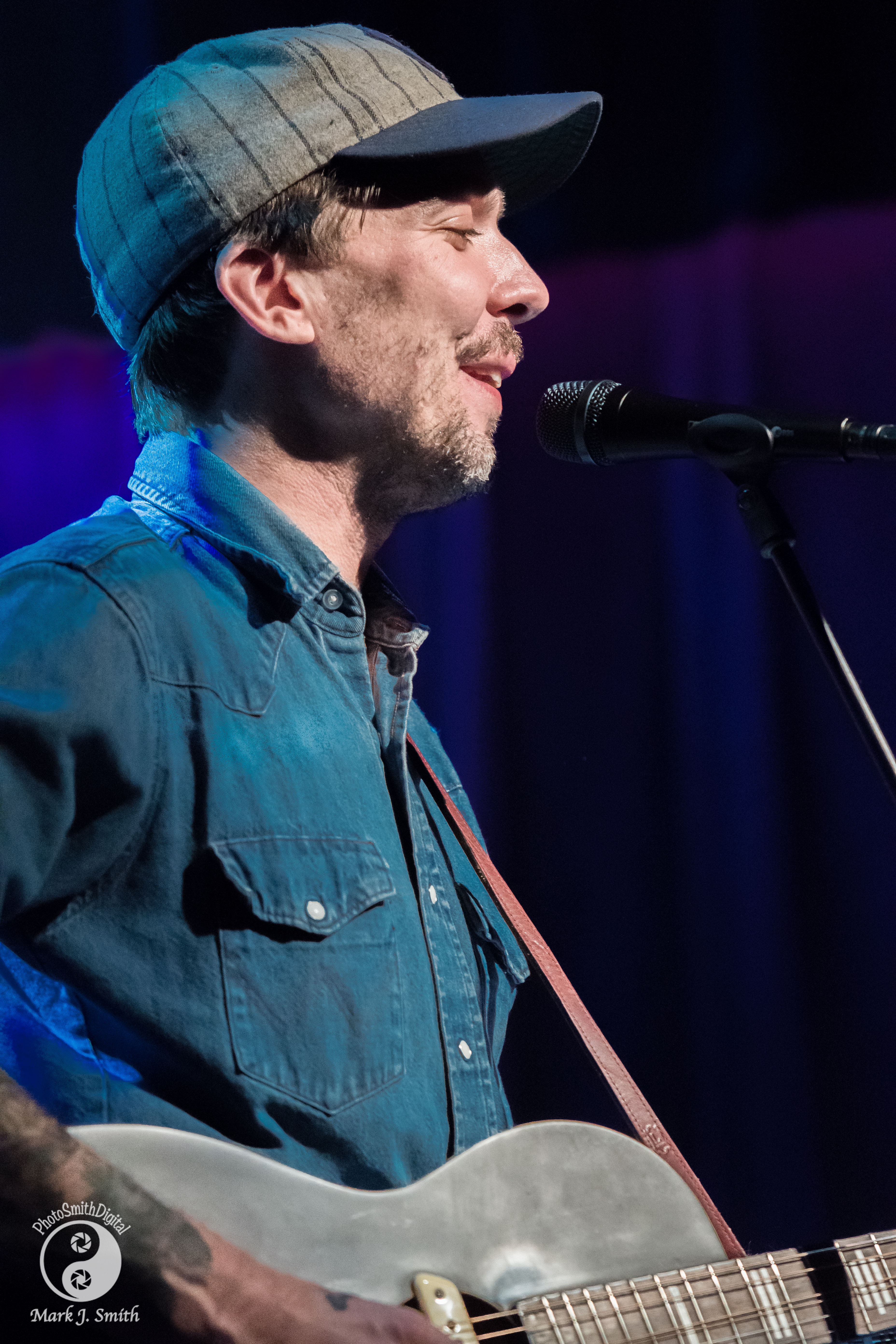 Earle doesn't use a set list, so I'm not going to either. He plays a lot of what he feels at the time, usually including some fan favorites. "Harlem River Blues" is mine. It doesn't matter exactly what he plays, he is always a good night of music. Great songs, excellent voice and guitar, and a lot of homespun funny banter between songs. What more could you ask for?
Earle has a couple of very interesting gigs coming up so check out his website and catch him if you can.
Mark J. Smith
www.photosmithdigital.com
* * * * * * * * * * * *
Your subscription helps keep independent roots music coverage alive! Subscribe to No Depression now and join a community of roots music fans from around the world.
---