John Prine 'Critical,' Receiving Treatment for COVID-19
---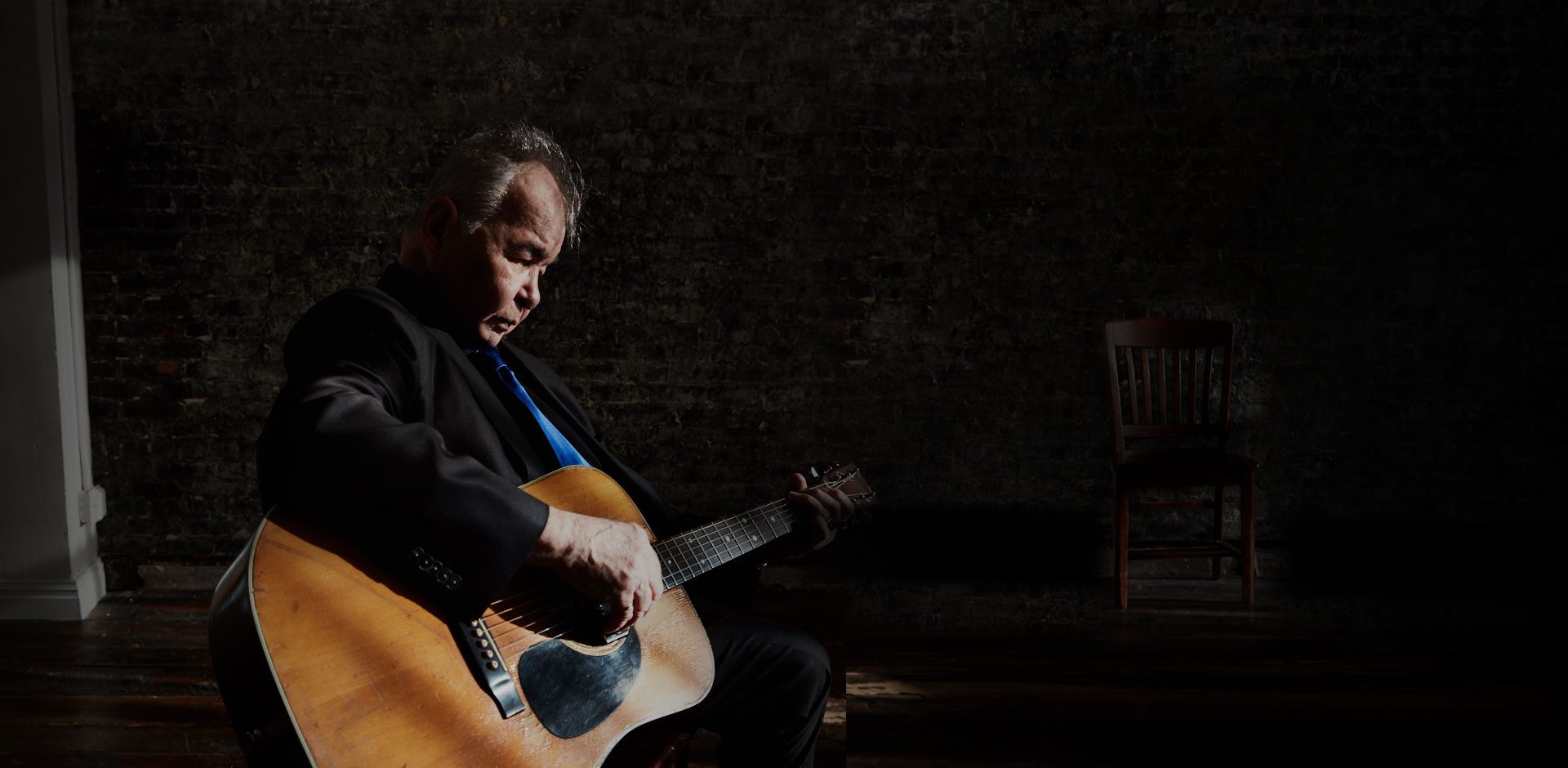 John Prine's family announced via social media Sunday afternoon that the legendary singer-songwriter was hospitalized last Thursday for COVID-19 treatment.
"He was intubated Saturday evening, and continues to receive care, but his situation is critical," the post says of the 73-year-old. (A new post Monday shared that Prine is stable.)
Prine's health has been delicate in the past year. He canceled his New Orleans Jazz and Heritage Festival spot in April 2019 for a medical procedure, and then in summer had to postpone several dates for stent surgery to prevent stroke. Prine is a two-time cancer survivor.
Prine's wife and manager, Fiona, announced a week ago via a video posted on social media that she had tested positive for COVID-19, and that at the time John's test results were "indeterminate." Both Fiona and John were self-quarantining, she says in the video, and she was isolating herself from John and other family members. She urged all fans to "please stay home. I think we will get through this if we do it together."
On Monday, Fiona Prine posted that she has fully recovered.
The Prines live in Tennessee, where the confirmed number of cases of COVID-19 had risen to 1,720 Sunday, according to News Channel 5 in Nashville. Non-essential businesses were ordered to close last week, but only the city of Nashville has issued a stay-at-home order.
The roots music community has responded swiftly and passionately to Sunday's startling news, illustrating the impact of Prine's music and nearly-five-decade-long career. Fellow musicians like Brandi Carlile, Margo Price, Lilly Hiatt, and Courtney Marie Andrews were among the first to comment on the post with their well-wishes. The Recording Academy, the presenting body of The Grammy Awards (of which Prine has won two), also left an emoji-filled message on Instagram.
"This is hard news for us to share," the family's Sunday post says. But so many of you have loved and supported John over the years, we wanted to let you know, and give you the chance to send on more of that love and support now. And know that we love you, and John loves you."
— ND Managing Editor Hilary Saunders contributed to this article.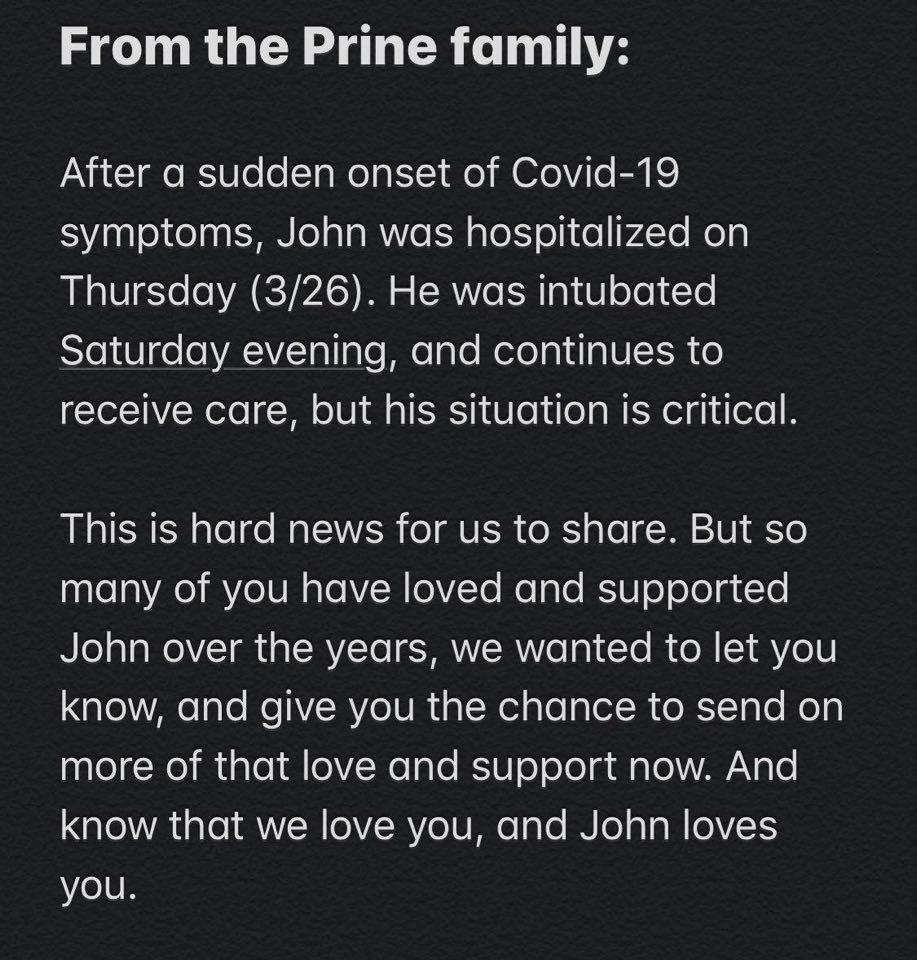 ---