Joan Osborne on Getting Political on 'Trouble and Strife'
Posted On September 17, 2020
---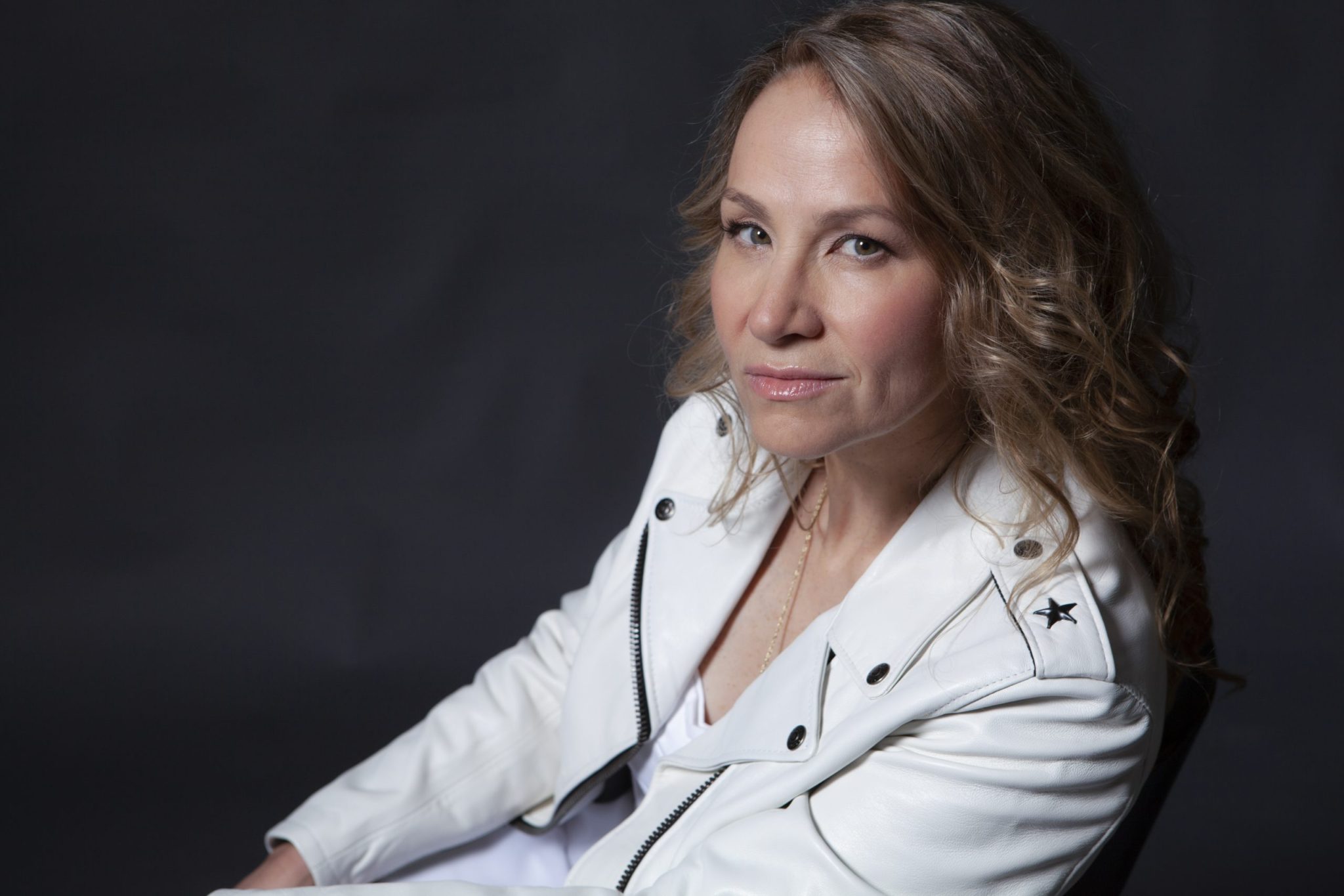 Photo by Jeff Fasano
EDITOR'S NOTE: Joan Osborne's new album, Trouble and Strife, out Friday, tackles today's social and political ills head-on via topical songs. We asked her to talk about her process of getting political, and why shutting up and singing isn't an option.
I never thought I could write political songs. I looked at artists like Bob Marley, Odetta, John Lennon, or Marvin Gaye and thought I didn't have anything to say that could be in the same league as their work, so best to just leave it alone. My political action mostly took the form of playing benefits to raise money for progressive groups I admire and spreading the word about them in interviews, onstage, or on social media.
But a combination of factors has changed things for me.
First, I became a mother. Every day I'm reminded that the kind of life my daughter and her generation can have depends on what we do now. We can't control everything, but we don't have the luxury of believing that climate change or inequality or white supremacy are someone else's problems. We're the adults in the room and it's up to us to do the work to fix these things, or at least take care of the people most affected by them.
Second, I spent my last album cycle, from 2017 through 2019, diving deeply into the songs of Bob Dylan. Most of you know this about Dylan, but it bears repeating: His music rewards you again and again throughout the ages of your life, no matter what you think you already know about him, and each time I hear his songs I'm impacted in a different way. This time around I was particularly fascinated by the way Dylan uses vibrant characters, mythical imagery, and a flair for the absurd to tell fables that seem like they're speaking directly about our current political moment. He sounds like he's reading the news of the day, calling out the hypocrites and the corrupt, even though these songs may have been written decades ago. I studied this technique of his by singing these songs night after night, in front of audiences from Brazil to Tokyo, from Amsterdam to California, and something about this kind of remapped my brain. I began to see how I could learn from the master, and how I might try to do something similar in my own songs. Not as good, of course, but at least better than I could have done before.
The third thing that has changed, of course, is the reality of life in America. I know I'm not the only person who spent the night of Nov. 8, 2016, watching with increasing horror as the thing we thought couldn't happen in a million years, well … happened. My daughter was watching with us, and my partner and I had to explain to her that the person who was grossly unqualified, was clearly a bully and a liar, was in debt to foreign powers, and was also a colossal creep was going to be president of our country.
She watched us to see what we'd do next.
And there is only one thing to do, really. Anything and everything you can to help.
I'm a citizen, so I can call my elected representatives and ask them to fight harder for what's right. I can donate to some of the many groups that are doing important work. I can attend demonstrations and peaceful protests, I can volunteer to help get out the vote for candidates I support, and I can educate myself about how to join with others to use our power strategically for positive change. You can do any of these things too (and yes, I urge you to join with me and participate as much as you can).
But I'm also a person who makes music. I know intimately the power music has, power that makes it uniquely suited to help us right now. Music can lift us up when we're despondent and keep us connected to our sense of joy, because without that joy we may succumb to hopelessness. It can replenish the energy we need to shoulder the responsibilities of making change. Song lyrics can call out the corrupt, let them know we see them, and keep alive the idea of holding powerful people accountable for their abuse of that power. Music can broadcast a message that other folks are just as passionate as you are about protecting the vulnerable, that you have someone in your corner on that score. And once it's safe again to do so, music can provide a physical space of community in a polarized digital world, where even people who disagree violently about politics can share an evening of pleasure, seeing each other simply as fellow fans and fellow human beings.
Knowing all this, how could I not try to harness music's power in any way I can? I don't fault other artists for choosing to do whatever they want with their time and talents, and I think there's a case to be made that creating an island of peace apart from today's turbulent world is of great value. But I'm committed to using my voice, my privilege, and my energy to write and perform songs that can, in some small way, help bring about positive change in a time of trouble.
---