Jesse Colin Young Finds Fresh Calling to Get People Together through Music
---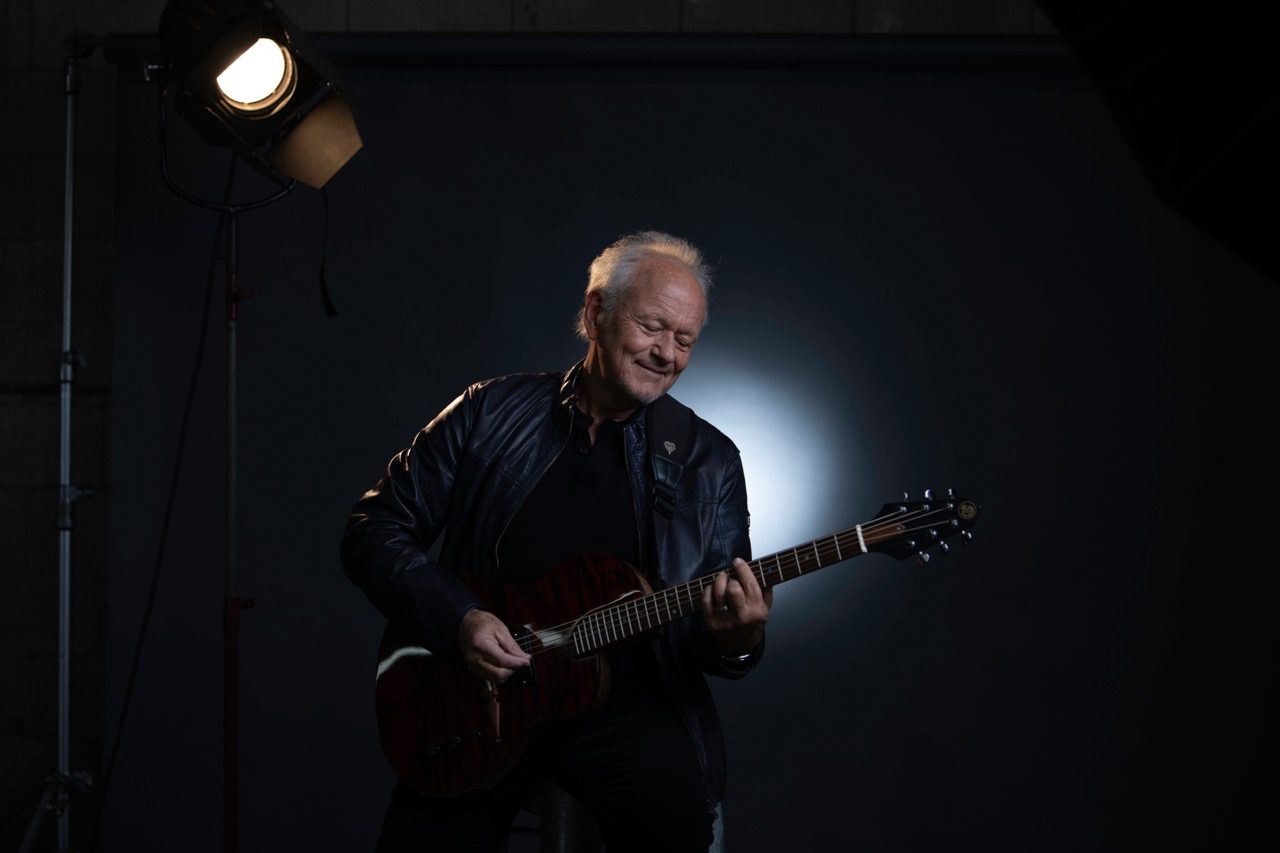 Photo by Brent Cline
On the evening of Aug. 12, 2018, hundreds gathered in Central Park for a celebration of the enduring and transformative power of music. Singer-songwriter Richard Barone put together a concert called "Music + Revolution: Greenwich Village in the 1960s," featuring a wide range of artists including Maria Muldaur, José Feliciano, Melanie, Marshall Crenshaw, Nellie McKay, and Jesse Colin Young. At the end of the evening, Melanie, Muldaur, Feliciano, Barone, David Amram, and John Sebastian, among others, took the stage for the finale, a rousing version of "Get Together," the song that Young and his band The Youngbloods made famous in 1967.
Back then the song became a rallying cry, a powerful anthem pleading for love, peace, and unity in a society spiraling out of control from the ravages of a war and distrust in a paternalistic and duplicitous political administration. Over 50 years ago, the song spoke to a generation disillusioned with the deep divisions tearing apart the country. For a moment, whenever crowds sang "Get Together," there was a fleeting glimpse of hope that if we could just "get together and love one another right now" we could overcome the fear, the disillusion, the deceit, the distrust, the division cleaving our world.
The song's final verse — "If you hear the song I sing / You will understand (listen!) / You hold the key to love and fear / All in your trembling hand / Just one key unlocks them both / It's there at your command" — urged us to look deep within ourselves and to embrace the power we had to make a difference, to unlock love and fear, to open the door to hope.
That night last August, Young saw diverse age groups in the crowd —people who would have been singing the song back then and their grandchildren, he recalls — and, he says, "I was impressed by how powerfully they sang 'Get Together.'"
Finding Inspiration Again
In so many ways, American culture may be even more divided in 2019 than it was in 1969, but the power of music to bring people together or to inspire embracing hope and love has never waned, and Young is speaking out again through a new album, Dreamers.
Young has never lost his passion for writing and singing songs of love and justice, but it's been over 10 years since his last album, Celtic Mambo (2006). After contracting Lyme disease a decade ago, suffering devastating losses when his house burned down, and working tirelessly on his coffee farm in Hawaii — where he and his family retreat six months out of the year to grow, harvest, and roast coffee — he struggled with his writing.
"I was dry for like five years," he recalls.
In 2016, though, a series of events ended Young's dry spell. "In 2016, we were approached by the makers of the movie about the Boston marathon. They knew our son, Tristan, lived in Boston, and for some reason they called up and asked if we thought he would like to be an extra in the movie. She then asked if I would be interested in writing a song for the movie," he says. That call inspired Young, and he started writing. "A couple of days later," he says, "Connie and I had a page of lyrics for the song 'Cast a Stone,' a Celtic rocker. Tristan was just three blocks away when the bombs went off, and we had no idea where was at first."
In spring 2016, Young and his wife, Connie, traveled to Tristan's graduation from the Berklee College of Music. "He had put together a little band, and they were playing for their senior recital. I let the music wash over me that night," Young recalls, "and before I left I got to play with him and these young people."
That evening energized and inspired him. He and his son's band started playing together more, and his writing started flowing, and the songs that would make up Dreamers poured out of him. As he and the band were rehearsing in the fall of 2016, another event happened that convinced him he needed to keep speaking out. "On the second night of our rehearsals, Trump was elected. I realized then that I need to be here right now, writing these songs about social justice and love."
Young and his band, helmed by Tristan on bass, went into the studio and worked on recording the album from December 2017 until March 2018. In addition to playing bass, Tristan also helped Colin Linden — "an amazing slide player," says Young — produce Dreamers. During the late summer and early fall of 2018, Young and the band played sold out shows in a handful of cities. Young opened each show with a solo, mostly acoustic, set of his classic songs — "Ridgetop," "Darkness, Darkness," "Lightshine" — and following a break the band joined him to play songs that would appear on Dreamers, released last month. Young's music slides from blues into traditional country into folk and jazz, and the second half of the set demonstrated the nimbleness with which he and the band moved over these styles.
Dreamers, Young says, is filled with "one of the most powerful groups of songs I have ever written. I feel like my country needs me to speak up. Every voice that speaks for love should come out and speak." Featuring Connie's lyrics, "While Texas is Drowning" is a poignant response to the hurricanes in Texas, Florida, and Puerto Rico in 2017. "The situation is getting worse all the time," he says, "but we're all in this together. We each have to commit to taking care the environment in our own lives."
"Shape Shifters," he says, is about "the lies that come out of the media, and how, if we accept those lies, we're bound to lose. People are fed up, and they really connect to the message in that song."
The title track, "They Were Dreamers," is a song about being a dreamer, on multiple levels: "Don't turn your back on the dreamers / they make this country strong." "This is my song for the DACA kids," Young explains. "We're turning our backs on them, and it's shameful and hurtful. They came here with their parents to build a better life. And we're all DACA kids. Our parents, grandparents and great-grandparents were all dreamers. Their dreams made our lives possible."
Young is really enjoying himself these days, playing music with his son and his new band. He's writing songs again that speak loudly to the divisiveness and disunity in our culture but that also offer solace and hope and love for all of us who dream about making the place we live a better place.
"I think that's the reason I'm here right now," Young says. "I'm feeling really inspired now."
---