In the Deep End With … Bruce Robison and The Next Waltz's Willie Nelson Tribute
---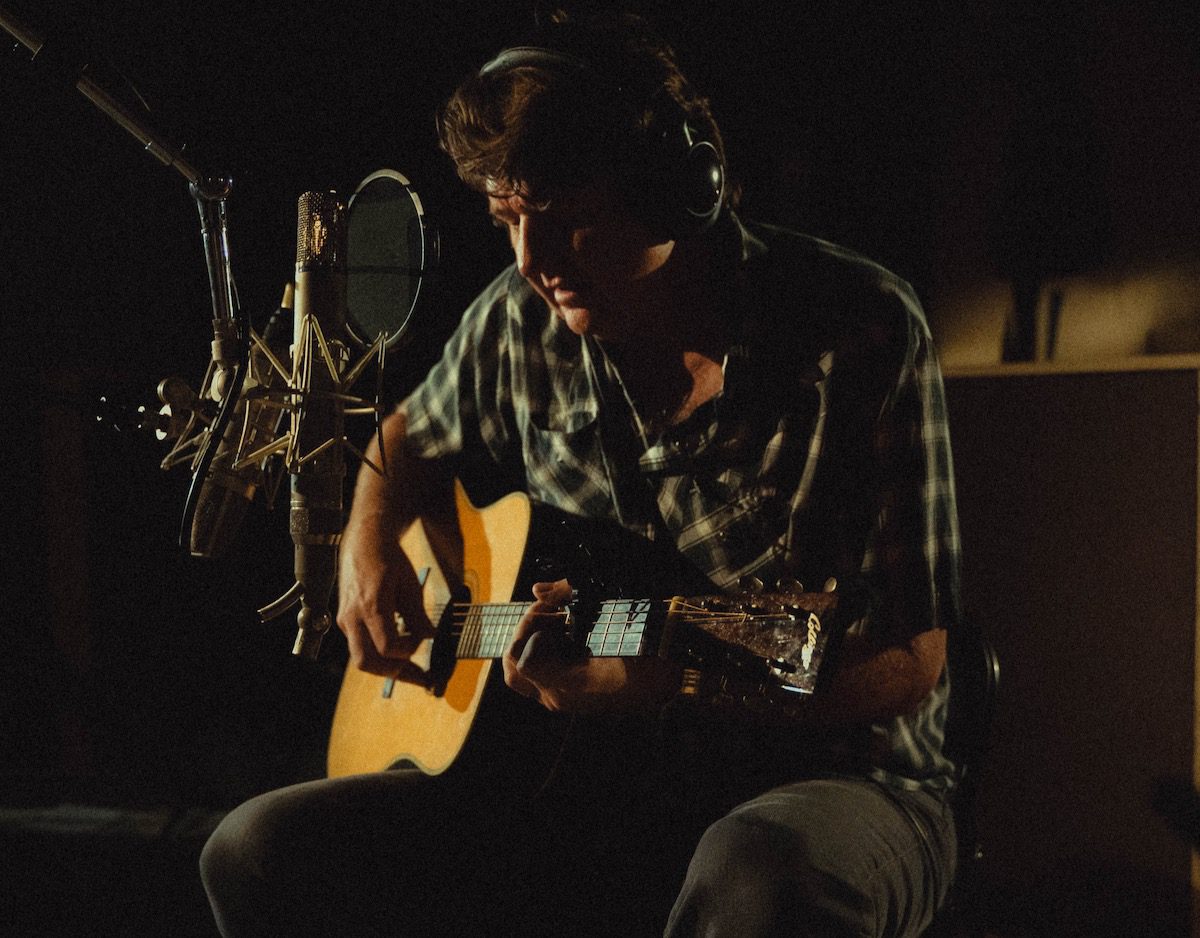 Bruce Robison (photo by Casen Hutton)
When Willie Nelson has a birthday, it's always cause for celebration.
As the revered singer-songwriter marks his 90th birthday this week, homegrown Texas record label and recording studio The Next Waltz has released One Night in Texas: The Next Waltz's Tribute to the Red Headed Stranger, a collection of songs recorded by Nelson's friends and admirers at a Luck Ranch Celebration concert last year celebrating his 89th.
During the one night in question — May 1, 2022 — Nelson was the guest of honor (as well as a performer) as artists like Robert Earl Keen, Margo Price, Steve Earle, Nathaniel Rateliff, and many more covered songs from his vast catalog.
It was all headed up by Texas singer-songwriter Bruce Robison, who also happens to be The Next Waltz founder and head honcho. (Learn more about The Next Waltz in this ND story from 2019.)
"To put together a night of Willie Nelson music was a dream for me," Robison says in a press release announcing the live album from the concert. "His music has always been a part of my life, guiding me like the North Star. It's the soundtrack to living in Texas."
The 14 songs on One Night in Texas feature plenty of greatest hits — Nathaniel Rateliff knocks out "Crazy" as well as "Blue Eyes Crying in the Rain," Ray Wylie Hubbard performs "Whiskey River," and Shinyribs rocks to "My Heroes Have Always Been Cowboys" — but other artists chose songs that aren't quite as well known, but are certainly well loved.
We asked Robison for his memories of the big birthday party at Luck Ranch and how this recording came together. True to the spirit of our In the Deep End series, and just like any good party, the conversation starts out gentle but gets a little rowdier as it goes.
Tell me about the night these songs were recorded at Luck. Did a lot of these artists know each other, or were they meeting for the first time and bonding over Willie?
Some were close friends: Robert Earl Keen, Ray Wylie Hubbard, Kevin Russell [of Shinyribs], Vincent Neil Emerson. Some were great artists we were lucky to get. Some were total heroes: Steve Earle, Sheryl Crow.
Willie has about a million songs to choose from, of course. How did the artists pick the ones they picked?
We put the band together with great players who knew tons of Willie songs already. We rehearsed and found a bunch we played really well, then we got Willie's set list and subtracted those, then went to the artists one by one.
You're on the album performing "Last Thing I Needed First Thing This Morning." Why is that the song you chose?
There was a list of songs I wished I could have heard Willie sing live over the years, that was one from that list. It also shows how great he is at picking songs from other writers. ["Last Thing I Needed" was written by Gary P. Nunn and Donna Farar.]
Have you ever met Willie Nelson? What was that like?
I have met Willie many times! My feelings about him are best expressed in my song "What Would Willie Do?"
How has Willie Nelson influenced your own songwriting or performing, or the way you approach music in general?
Willie Nelson was played in my house as early as I can remember. Mom was a big fan. Some of my songs are hard to imagine without his influence, "Angry All the Time," for one. Phases and Stages is a record I may have listened to more than any other, it's my idea of what great country music sounds like.
It's also possible that I saw it as a relevant choice to stay in Texas and still be a songwriter partly by his example.
What impact has Willie had on music in general, and where would we be without him?
Probably still fucked. But if they made Star Trek 25 about a world with no Willie Nelson, I would be interested to see. Dystopia, that's a thing, right?
---