Honky-Tonkin', Rootin'-Tootin' Holiday Music That'll Swing You into the Season
Posted On November 27, 2018
---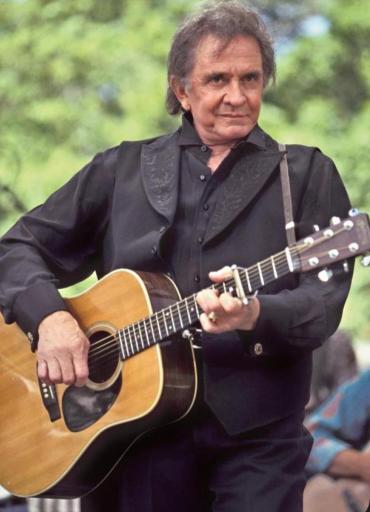 For years the only Christmas album I had was Ella Fitzgerald's Wishes You a Swinging Christmas (1960). Not that I had anything against the holiday season, but they all seemed to contain the same songs sung in the same heartfelt manner by your vocalist of choice. However, during the past few years quite a few artists have done holiday albums that are snappy, bring a smile to your face, and are just plain fun. You can listen to them guilt-free, whether it be during time spent in the kitchen baking or while having friends and family over to celebrate the season.
Here are some of my favorites from recent years. A couple are likely already known to ND readers, but others perhaps not. Some might think these are not the typical artists who do Christmas albums. My take is that if they were not saying something noteworthy to themselves, then I doubt they'd be putting themselves out there like this. Each offers a different take, be it sardonic, swinging, or somewhere in between, and they are in constant rotation in my home.
The Mavericks – Hey! Merry Christmas!
As you might expect, this Grammy Award-winning band brings its distinctive high energy blend of rockabilly, Latin, folk, swing, blues, and jazz to the eight originals and two covers on this album. Interestingly enough, nine of its songs have "Christmas," "holiday," or "Santa" in their titles, so you know from the start this is not going to a send-up of the season. Perhaps.
My two faves arrive early on, back to back. Tradition is beautifully served in the ballad "Christmas for Me is You," crooned as only Raul Malo can. Then straight into the sultry, noir-ish even, "Santa's Going to Take You For a Ride," putting it in "overdrive" while promising to "stuff your stocking full." As Eddie Perez lays down a down-and-dirty blues line, Malo slays you with "Get your chimney ready, ready for the slide, Santa wants to take you for a ride." Buster Poindexter has nothing on these guys.
Chely Wright – Santa Will Find You
For something more traditional, Wright's EP of six originals will warm your heart. This acclaimed country artist does not mince words. She loves the Christmas season and its music, from Nat King Cole to Karen Carpenter. It starts out with the Burt Bacharach-like "It Really Is (A Wonderful Life)" that was, she told me in a note, ironically written on post-breakup Christmas Eve in 2005. But, eventually, I think, it became kind of a Christmas gift to herself. The title track seems to have been written for her twin sons, as if to reassure them that there is no way Christmas will pass them by, ever.
Richard Marx joins her on "Christmas Isn't Christmas Time," which, with its "Be My Baby" beat and uplifting orchestral backing, evokes her hits of the past 20 years. My fave is "Happy New Year Old Friend." With its muted trumpet, it sounds like a timeless standard you'd hear in a New York piano bar. Wistful, bittersweet, yet happy, just like it should be. This album is the warmest, most family-oriented of the bunch. Perhaps it's the result of having a wonderful family life, a loving wife, and their two boys. In any event, this a gem of a record Wright's sharing with us.
Rodney Crowell – Christmas Everywhere
The master songwriter sets his earnest eye on the holiday season, with his wry wit and astute observations. Only Crowell could begin the album with such a sincere manner in "Clement's Lament," then pull the rug out from under you with the closing lines: "Peace, peace, peace on earth, good will to one and all / The season starts in August now, we'll see you in the mall." That theme continues in the next song, "Christmas Everywhere," which both decries commercialization and finds joy in the simplest of toys (when was the last time you heard someone mention Lincoln Logs?). Then guest Lera Lynn comes in near the end in a dream-like interlude, hitting you in the gut when she wishes for a time machine to go back and stop the killing of John Lennon.
As if those were not enough, the Houston Kid in Crowell comes out full force in "Christmas in Vidor," with Mary Karr, looking at the underbelly of Trump's America.
Those are the extreme moments. The other nine songs are more straightforward in their tales, some for Crowell's children, some about the season's loneliness. However, having spent quite a few December 25s in the city, my fave is "Christmas in New York." Its look back on what's been lost is powerful stuff.
Chaise Lounge – A Very Chaise Lounge Christmas
As with its other eight albums, the band on this 2013 Christmas album is the embodiment of playful and seductive jazz, with gorgeous vocals by Marilyn Older. Full of wit and charm, with a martini always within reach, this is the one I have played most often over the past few years. Cool, yet festive, this mix of originals and holiday faves enables you to both enjoy the season while letting your mind wander. Whether you're trimming the tree or wrapping presents, you find yourself humming and swinging along.
In lesser hands, this would sound annoyingly cute or, worse, self-indulgently retro. Not these fine six folks, with Older effortlessly evoking the classic vocalists of the 1950s and Charlie Barnett leading another four of the most accomplished jazz musicians in the Washington, DC, area. Together, they are sublime. The highlight without a doubt is "Snow Day," which brings back memories of all those days off from school. But this time around it's a day for adults in love to spend a day playing outside in the snow without a care in the world. Chaise Lounge has a show, holiday-themed, I think, coming up at Washington's Blues Alley next week. If you are anywhere near, catch them. I did a couple years back and I still tingle from that performance.
The Sweetback Sisters – Country Christmas Singalong Spectacular
If honky-tonkin' is more your style, or if you want to stay in the mood Chaise Lounge started but from a classic country viewpoint, then this 2012 release is for you. They swing and sass their way through 15 songs in a reverential throwback to that same classic decade, the 1950s. The opening track, "Christmas Boogie," comes out like a rockabilly rocket, setting the tone of what's to come. Even saying that, I was not prepared for the second track,"Santa Claus is Coming to Town" with surf-guitar plowing the way for vocals by Emily Miller and Zara Bode, with the guys in the band serving up a call-and-response chorus.
We also get a scorching cover of "Rockin' Around the Christmas Tree" on the 60th anniversary of the Brenda Lee single. But it is not all rootin' and tootin'. The Sisters also do extremely warm covers of "Winter Wonderland" and "Have Yourself a Merry Little Christmas." It's this blended selection of tunes that makes the album, like Miller and Bode's close harmonies, linger long afterwards. They'll be taking their Christmas show on the road in the Northeast next week, with stops in New York and ten other cities, so get in the spirit and sing along.
Various Artists – Christmas On The Countryside: 27 Honky-Tonkin' Christmas Country Songs
Last year, in time for Christmas, the great German label Bear Family released this unique compilation of Christmas songs from the wide range of country, honky-tonk, and hillbilly boogie. Among the treasures on the album, with songs from 1949 to 1963, are a rare version of Johnny Cash's "It Was Jesus," a radio transcription nugget by Hank Snow, and an unissued Marty Robbins track, "Footprints in the Snow." But the true treasure is the album itself, culling famous and novelty Christmas songs from the big names in country music of the day, including Ernest Tubb, Red Foley, Jim Reeves, The Louvin Brothers, and more. The most intriguing, perhaps, is Eddy Arnold's "I'm Your Private Santa Claus."
The lone drawback to this collection is only three women artists are featured. Two are second-billed to men: Diana Cletro doing vocals on the very rare Eddie Cletro's "Santa Claus, Jr.," and the non-country Jo Stafford and Frankie Laine. The Davis Sisters receive the only solo billing, doing a marvelous "Christmas Boogie." But the slight may be more due to the male-dominated genre at the time rather than an oversight by the label. That said, if you want to hear what country music fans were listening to during the postwar era, this is for you.
Now, on to that slideshow.
---