Grand Theft Auto V's Musical Fever Dream of Los Angeles
Posted On December 21, 2013
---
I went for a hike the other day. Got up early in the morning when the sun was cresting the horizon. Hiked up and up. Up and up an old mountain. To my right as I ascended, lay this mountain's companions, their dresses spilling down to the ocean's edge, the ocean foam lapping at their hems. It was a long hike and a good hike. All the day before I had spent driving and listening to the radio, careening through city streets and indulging my basest desires. Now the city was far behind me, and birds circled my head above in the clear open air. A sense of peace descended on me as the rhythm of the climb pushed other thoughts from my mind. It was enough today to enjoy the view and claim this time as my own. As only mine.
As I approached the summit, I turned and saw a mountain lion coming towards me. Without thinking I flashed to my semi-automatic and let loose, dropping the beast in its charge. Now at the summit of the mountain, I had grown bored with my hike and began to worry about the descent. As fortune favored me, I saw an ATV standing idle and stole it. I rode it down the mountain at terrifying speeds, nearly destroying the vehicle and myself before drunkenly swerving into traffic at the base of the mountain and driving away from my morning hike to new adventures.
If this description seems strange and alienating, that's because it's based on the very strange and very alienating experience of the Xbox video game Grand Theft Auto V. Set in a massive open world, a player can literally wander the woods for hours, doing nothing but hiking and enjoying the beautiful graphics. Or you can steal an ATV, light up the local wildlife with your hardware, and crash that shit into a rock wall.
I recently received Grand Theft Auto V (or GTA V as it's called) for a present from my brother in law. I've never played any of the GTAs before, having been warned off by all the parental warning groups saying how evil they were. And they ARE evil. Because the experience of gameplay is so immersive that it starts to spill into everyday life. If you've never played before, the point of the  game is to basically steal any vehicle you can in order to race around crashing into other things, stealing more vehicles, and running missions based on urban crime traditions. You know the game has gotten under your skin when you look at a fancy sports car driving by you in real life and think "I should steal THAT car and see how fast it goes!" My brother in law told me about driving in Seattle after playing and watching a low-flying plane. He started wondering where it was landing to see if he could go steal it. I mistakenly thought I could let my 8 year old daughter play just a little bit. I really wanted her to practice her video game driving skills so she wouldn't embarrass herself when we got out our old Super Mario Kart game for family time. I was way out in the woods and figured there wasn't any harm. Somehow a bicyclist made his way up the road and of course my daughter managed to cream him all over the hood of the car. When she wouldn't stop laughing, I told her to give the game over to her sister. Then when she kept telling her sister to run into traffic to get hit by cars I knew I'd made a huge mistake. Now I sneak down to the game late at night after they're asleep. I'm sure the NSA has a brand-new, very thick file on me from all my GTA V Google searches. "How to steal a police helicopter," or "How to steal a tank," or "How to detonate a sticky bomb." In every way this game is disturbing. It's also insanely fun.
So yes, GTA V is immersive and intense and amazing (I've never in my life seen graphics like this in a video game… Footsteps in the snow, tire tracks in the desert, a physics engine that sickeningly renders falling bodies, a whole underwater world in addition to the world on land, etc…) but you're here for music. And GTA V has music. Tons of it. Awesome music. The soundtrack is the best I've ever heard and a true celebration of Los Angeles' music (the game is set in a fictional version of LA called "Los Santos").
Aside from the composed in game music which is all just fine, the music really comes when you get a vehicle. If you're stealing the car, then whoever had it before you will have set the station. That old pickup truck you just jacked will likely be playing Outlaw Radio. The lowrider might be bumping East Los FM, and the hummer might have talk radio with Danny McBride. There's no telling what you'll get, and as you get more into the game, you'll select your favorite radio stations again and again, bumping the tunes as you fly down the highway at illegal speeds. Rock Star Games, who produce GTA, licensed over 300 tracks for the game's soundtrack, and there are 17 radio stations. Even better, each station is hosted by a celebrity DJ host. Blue Ark FM, the reggae station, is hosted by Lee 'Scratch' Perry, Space 103.2, the funk station, is hosted by Bootsy Collins, Lowdown FM, the soul station, is hosted by Pam Grier, Rebel Radio, the outlaw country station, is hosted by the dancing outlaw Jesco White, West Coast Classics, the old school Cali gangsta rap station, is hosted by DJ Pooh, Channel X, the punk rock station, is hosted by Keith Morris of Circle Jerk, and Los Santos Rock Radio, the classic rock station, is hosted by Kenny Loggins.
So after a couple weeks of gameplay, here are my favorite radio stations: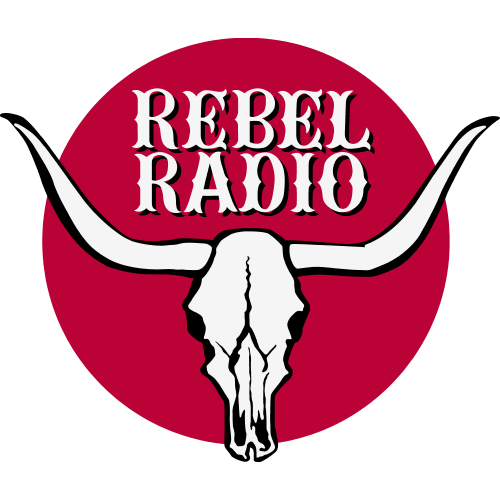 -Rebel Radio: Hell yeah, this station has got to be my favorite in the game. True outlaw country hosted by hillbilly hero Jesco White and featuring Hank Thompson, Waylon Jennings, The Ozark Mountain Daredevils, Willie Nelson, Jerry Read, Johnny Cash, Johnny Paycheck, and more. It's all the twang you could ask for, none of the bullshit. I love this station!
Best Track:
Waylon Jennings – I Ain't Living Long Like This

Interesting Choice:
C.W. McCall – Convoy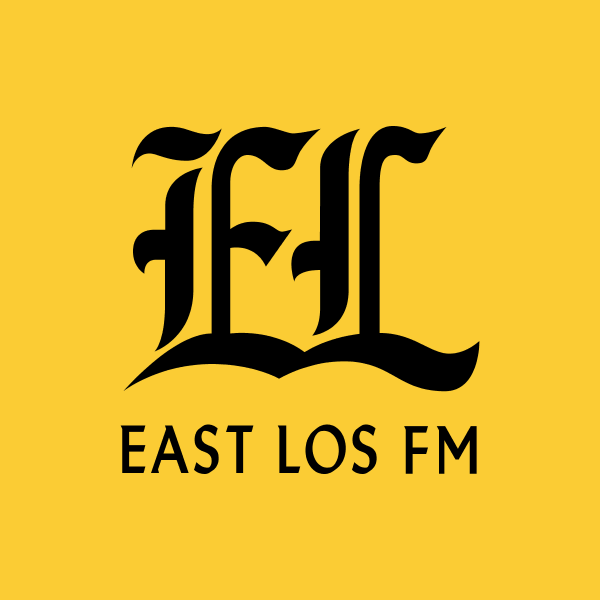 -East Los FM: With millions of listeners and supporters in these very American music genres, it's a wonder there's so little press for Mexican and Mexican-American roots music. Happily, East Los FM is a killer slice of Mexican Americana in GTA V, and a chance to discover not only the roots of Mexican American music, but some of the freshest sounds as well.
Best Track:
Los Tigres Del Norte – La Granja
Biting social commentary, check. Speaking truth to power, check. Music based on old folk traditions, check. Folk instruments like the accordion, check. Music made in America based on American traditions, check. Wait, 10 MILLION VIEWS on YouTube? Is today's best American roots music being made by groups like Los Tigres del Norte? Then why aren't we writing about it?
Interesting Choice:
Mexican Institue of Sound – Estoy
SO great to have the hottest sounds in Mexican electronica bumping shoulders with classic norteno stars.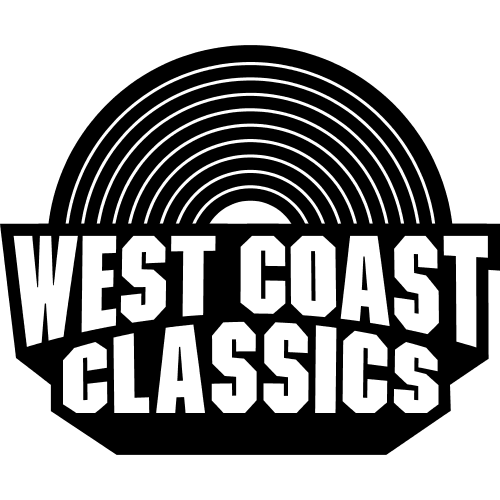 -West Coast FM:
To the rest of the US and the world, LA is most often associated with the rise of gangsta rap, and GTA V pays homage to this with West Coast FM. It's all classic LA gangsta rap and it's hosted by the deep deep voice of DJ Pooh, a DJ, producer, actor, film writer, etc who was there at the start. DJ Pooh provided most of the production for the classic Snoop Dogg album The Dogg Father.
Best Track:
N.W.A – Gangsta Gangsta

Interesting Choice:
Geto Boys- Mind Playing Tricks on Me
-Radio Los Santos:
While West Coast FM plays "vintage" W. Coast hip-hop, Radio Los Santos has got the new stuff dialed in. Honestly, I wish this station was 100% Kendrick Lamar. In 2012/2014, Lamar destroyed the hip-hop game, releasing music that so beautifully captured life on the street in Compton that it echoed the coming of N.W.A in the late 1980s. His album good kid, M.A.A.D. city is like a Canterbury Tales for black Los Angeles. The people in his music jump out of his verses.
Best Track:
Jay Rock ft. Kendrick Lamar – Hood Gone Love It
Once again Lamar proves that his guests verses on pretty much anyone's song are unstoppable. Plus love how Jay Rock paints the picture of Compton in the summer.
Interesting Choice:
Gangrene – Bassheads
Their 2012 album Vodka & Ayuahasca was a helluva lot of fun, not least for their glorification of the least-enjoyable drug ever – ayahuasca.
-Blue Ark FM
Most of the fun of this station is the truly legendary Lee 'Scratch' Perry's hosting. He rambles and brambles, pulling from Biblical imagery and dirty sex rhymes. I don't get most of what he's saying, but damn he's like a mad mystery here. Plus the music is killer. I've been discovering great new reggae through this station.
Best Track:
Lee Perry – I Am A Madman
Stone cold. And eerie.
Interesting Choice:
Tommy Lee Sparta – Psycho
2012 banger from Jamaican dancehall artist Tommy Lee. So catchy!  But NSFW!! Also, this guy's pretty amazing. A Gothic Satanist Dancehall artists. Very interesting artist.
You can pick up three albums worth of GTA V radio goodness including an album of new and original music. It's all here:
---