Go By Ocean Haunts with New Video for "Fading"
Posted On November 30, 2018
---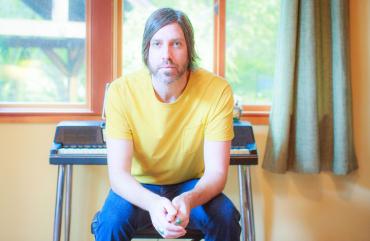 Go By Ocean brings us a musical dream this afternoon with the new video and single for "Fading." The piece which is heaven sent, brings a charming look into the world of Go By Ocean which has us on the edge of our seats. Directed by Kevin Friedrichsen and Bill Wiatroski the stunning visual is just what you need to bring you into the weekend. Go By Ocean is the brainchild of Ryan McCaffrey who was born to write music…and "Fading" is proof.
The track is taken from his upcoming debut EP, "Faded Photographs" out on December 14.
McCaffrey shares of the piece:
"Fading" feels like a pursuit of being present. Embracing the moment and slowing yourself down to observe and feel the present tense. Nothing I've mastered, only in pursuit of, always a work in progress.
"Faded Photographs" was recorded at Ryan's studio in Marin County and explored his" current cultivation of songs with a new philosophy and an unfamiliar methodology."
"Faded Photographs" reveals a metamorphosis in his songwriting, and it's evident. Bold and strong, the track and video take the Go By Ocean name to new levels, with haunting and charming melodies.
We're eager to hear more of Go By Ocean! Let's dive into the new video below.
Connect with Go By Ocean via:
https://www.facebook.com/gobyocean
http://instagram.com/gobyocean
---