Frantic Romantic Premiere Epic Video for "Among the Stars"
Posted On November 1, 2018
---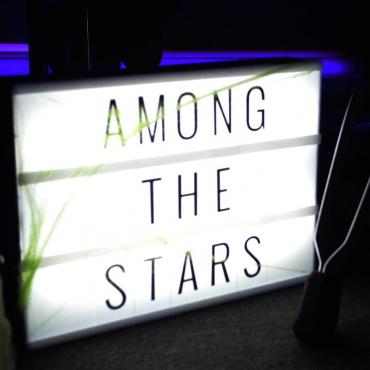 Frantic Romantic are celebrating the Day of the Dead (or Dia de Los Muertos) with us today as they unveil their skillfully crafted new video for "Among the Stars." Bringing a storytelling element to the table, the group brings pure beauty to the video which fits the event and the song itself.
Hailing from California, this is the second release we have heard from Frantic Romantic this Fall.
Frantic Romantic's Mr. Kerosene says of the video:
The "Among the Stars" music video is an homage to what is left behind, much like what is celebrated on "Dia de Los Muertos," where in the Mexican culture, we honor our loved ones that we've lost. Guitarist Rube Walker has always had a deep connection to his roots, being that his parents were Mexican immigrants, and he was fortunate enough to get to know Mexico well as a child. Bassist Chris Thomas conceptualized the heist element of the video, reminiscent of movies like "Killing Then Softly."
As they are ready to release their latest record, the band shows no sign of slowing down. With Alt-Pop hooks, the group easily wins over your heart and your ears which does the soul good. Vibrant melodies take over the track as it captures the nature of the band and also the video. Bound to win you over, Frantic Romantic quickly proves they have staying power in the modern era. Let's get spooky shall we?
Find the track via:
Connect with Frantic Romantic on their Social Channels:
Website: https://franticromanticmusic.com/
Facebook: https://www.facebook.com/FranticRomanticMusic408
Twitter: https://twitter.com/FRMusic408
Soundcloud: https://soundcloud.com/franticromanticmusic/
---