EASY ED'S BROADSIDE: The Fraught Journey of 'México-Americano'
---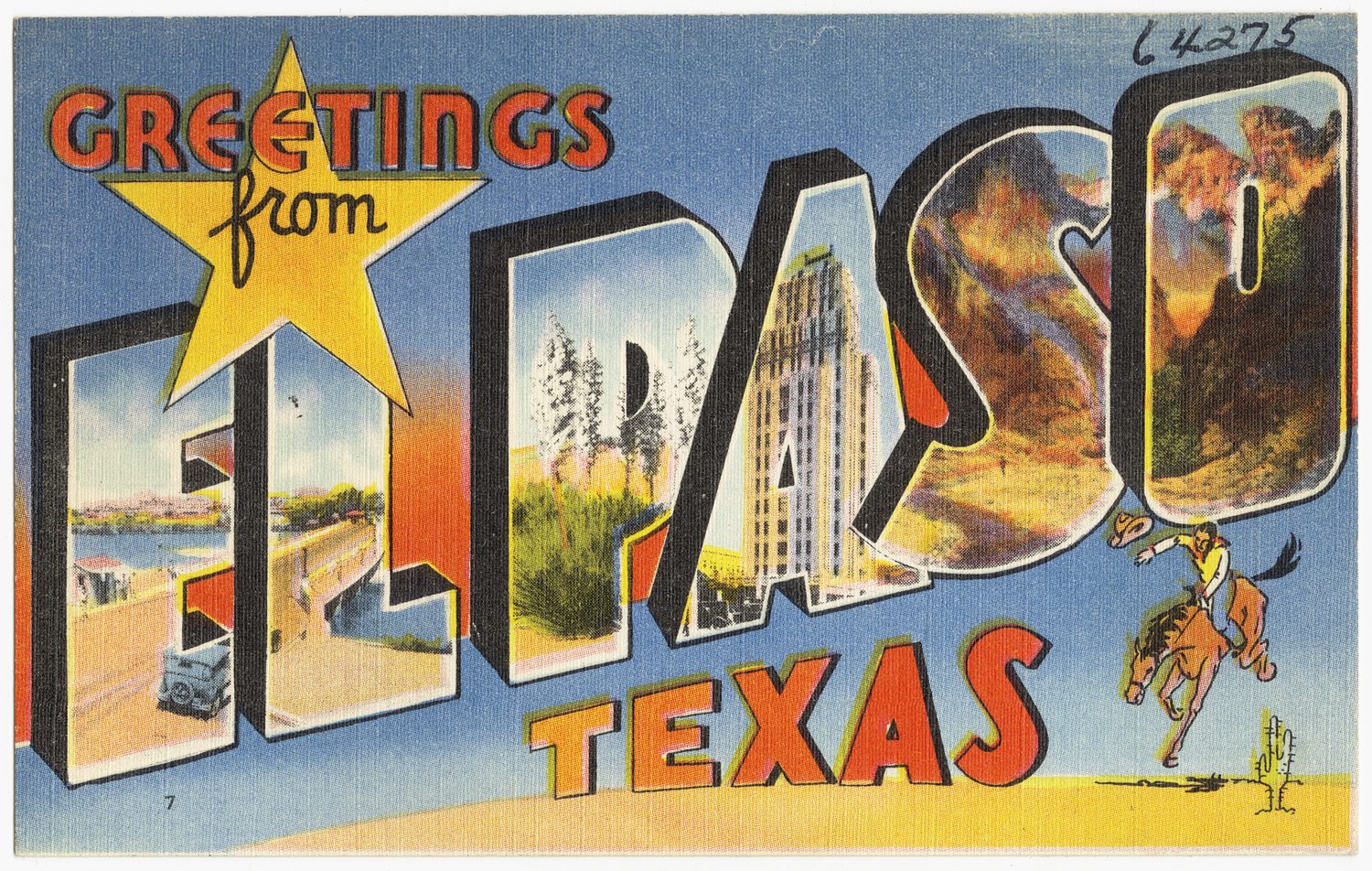 Public Domain/Boston Public Library
In the American border town of Eagle Pass in the Rio Grande Valley, Rumel Fuentes was born in 1943. Attending the University of Texas in Austin in the '60s, he was one of the Chicano movement's brightest singer-songwriters, using his music to speak out against injustice to his people as well as to voice his pride in being a Mexican-American. He appeared briefly in Les Blank's 1979 documentary about border music, Chulas Fronteras, where he sang a Doug Sahm song titled "Chicano" along with the norteño group Los Pinguinos Del Norte. The group's version of his song 'Mexico-Americano" appeared on the soundtrack and has since been covered by many others.
Arhoolie Records (now part of the Smithsonian Folkways family of labels) should be acknowledged for its dedication to the preservation and vast catalog of Mexican-American music. In 2009 they released Fuentes' solo album, Corridos of the Chicano Movement. Recorded in two sessions by Chris Strachwitz, the owner of Arhoolie, it features Fuentes with two musician friends in the tiny living room of their student flat in Austin in 1972, and at home at Eagle Pass in 1975. Strachwitz apologizes in the liner notes for not releasing these recordings during Fuentes' lifetime.
Nearly a decade before Corridos, the play By the Hand of the Father featured "México-Americano" in its spoken word and musical telling of the journey of a 20th-century Mexican-American father. Premiering in Los Angeles in 2000, it featured original music by Alejandro Escovedo as well as Cesar Rosas, Rosie Flores, Rueben Ramos, and Pete Escovedo. A soundtrack was released in 2002.
In 2005 Los Lobos released Acoustic en Vivo, featuring live versions of Mexican folk songs, similar in content to their Grammy Award-winning 1988 album, La Pistola y el Corazón. Included was "México-Americano," which they performed at Woodstock 1999 and was captured on video.
In the last two years, as the political climate has shifted and Americans of Hispanic origin have been demonized and victimized from the top to the bottom of the New Republican party and its media arm, Fox News, "México-Americano" has taken on new meaning and at least three new versions have been released.
"It's a beautiful song because it identifies who we are," Los Texmaniacs' Josh Baca said about his band's version in a press release for their 2018 album, Cruzando Borders. "My grandparents on my mother's side were born and raised in Mexico and moved over here to America to better their lives. That side of my family taught me that there's more to life than just playing the accordion … values in life, morals. And the record represents that."
La Santa Cecilia is a Mexican-American group from Los Angeles that made their debut at SXSW in 2008. Similar to Los Lobos, their vision has been to mix the Mexican music they grew up with and the influences of American music. Band members are Jose "Pepe" Carlos, Miguel "Oso" Ramirez, Alex Bendaña, and Marisol "La Marisoul" Hernandez, who handles the lead vocals. They are activists who have addressed immigration and environmental causes, they took home a Grammy a few years ago, and they have released a half-dozen albums. This video is from 2017's Amar Y Vivar and is a collaboration with The Rebel Cats, a rockabilly band from Mexico City.
In an interview with Billboard magazine, Ramirez said: "We love this song because it expresses how we feel about being Mexican-American, bi-cultural. To have us, Mexican-American artists, play that song with a rockabilly band from Mexico proves that the border can be obsolete and meaningless culturally."  
On a Saturday morning inside a Walmart in El Paso, 13 Americans, eight Mexicans, and one German were killed, and 26 people were wounded. They were as old as 90 and as young as 15. The killer drove 600 miles from his home before entering the store. News reports say he posted a document filled with white supremacist language and racist hatred aimed at immigrants and Latinos, saying he opposes "race mixing" and encourages immigrants to return to their home countries. The ideas and rhetoric of the 45th president of the United States, who has elevated his racist beliefs and given white nationalists a voice, were clearly an inspiration for the terrorist.
I'll close with one more version of Rumel Fuentes' song: This was performed in Washington, DC, at the Kennedy Center this past June. Eugene Rodriguez, Lucina Rodriguez, Fabiola Trujillo, and Emiliano Rodriguez are Los Cenzontles. The men were born in California, the women immigrated from Mexico when they were youngsters, and all joined the group when they turned 15. The core members also operate Los Cenzontles Cultural Arts Academy in San Pablo, California, which has been training area youth in traditional Mexican music, dance, and crafts since 1994. Since they don't sell drugs, participate in any crimes, or rape anyone, I must assume they are the good people.
---
Many of my past columns, articles, and essays can be accessed here at my own site, therealeasyed.com. I also aggregate news and videos on both Flipboard and Facebook as The Real Easy Ed: Americana and Roots Music Daily. My Twitter handle is @therealeasyed and my email address is easyed@therealeasyed.com
---