EASY ED'S BROADSIDE: Roots Music on the Tube: Spring 2019
---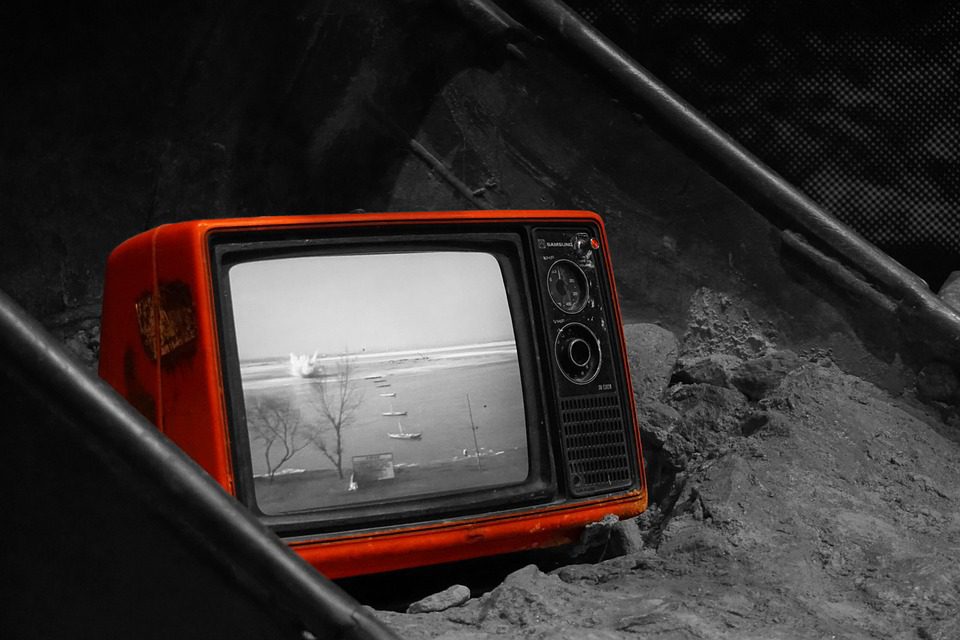 Photo by Dong Cheol/Pixabay License
Since I began posting my seasonal review of mostly new music videos, an interesting shift has occurred. In the past I've often used live performances from providers such as Folk Alley, KEXP, Austin City Limits, Paste, NPR, Under the Apple Tree, and The Bluegrass Situation, to mention just a few good sources. But late last year the recording industry nonprofit IFPI published the findings of its global Music Consumer Insight Report, which found that 47 percent of time spent listening to on-demand music is now happening on YouTube. That may explain the sharp increase in both artist and label-funded videos that go beyond the basic two-camera live setup and into more artistic and elaborate productions.
While the three major music-only streaming platforms are becoming the clear winners in delivery to the masses, in order for an artist to make a thousand dollars, their song needs to be heard something like one million times. On the other hand, YouTube offers a potentially lucrative opportunity to those who are interested in not only sharing their music, but also building their brand and developing followers. Niche genres such as Americana music, and all that fits under that umbrella term, might actually benefit more than others. A quick story before I jump into the clips.
A young woman I know began posting quite silly non-music videos several years ago, while she was in high school, that usually lasted about five minutes, were shot by herself on her iPhone, and focused on games, comic books, fashion, and pop culture. At age 22 she now has over two million rabid followers and earns six figures per year through ad revenue. Can't say that can happen to every old-time stringband, folksinger, country band, blues musician, or singer-songwriter, but it's certainly something to ponder.
J.S. Ondara: "Torch Song"
Since releasing his debut album Tales of America last February, a 26-year-old has landed an Americana Music Association nomination in the emerging artist category, toured extensively, and just landed a few opening slots for Neil Young. After winning a green card lottery six years ago that allowed him to move to the United States, Nairobi-born folksinger J.S. Ondara settled down near Minneapolis, learned to play guitar from scratch, and scored a major label album deal. A Dylan freak who learned most of his lyrics while a teen in Kenya, Ondara has studied American folk music and made a mark in the States by playing open mics and showcasing his fashion sense with vintage suits.
Ordinary Elephant: "The War"
Crystal and Pete Damore met at an open mic in Texas in 2009 and were each working in successful non-music careers: she as a veterinary cardiologist and he as a computer programmer. The short story is that they got bitten by the creative bug and Crystal quit her job, they bought an RV, and they hit the road and started to play wherever they could. Pete was able to continue working since he wasn't chained to a desk and they've been blessed. Performing and recording under the name Ordinary Elephant, they were named 2017 Artist of the Year at the International Folk Music Awards last year. Crystal handles lead vocals and acoustic guitar, while Pete plays clawhammer banjo and sings harmony. The clip above is from their latest album titled Honest, and I'd also recommend checking out their first, Before I Go.
Emily Scott Robinson: "Borrowed Rooms" and "Old Wooden Floors, and The Dress"
Another RV-traveling singer-songwriter who took to the road with her husband, Emily Scott Robinson has received an incredible amount of press and rave reviews for her studio debut album Traveling Mercies. A native of North Carolina, she claims to have already done over a quarter million miles of driving across the country since she began her career in 2015. Along the way she's won several awards, starting with American Songwriter, a Kerrville New Folk Winner trophy in 2016, and a Wildflower Performing Songwriter Contest win the following year. Much of the press about her is about the song "The Dress," which speaks to a sexual assault that occurred when she was 22.
Justin Townes Earle: "Frightened by the Sound"
Here's a confession that I never thought I'd share: With each year that passes, I find myself looking forward to the next album from the son rather than the father. Ten years ago when I started listening to Justin's music and following him on social media, it felt as though he might not make it past his 30th birthday. In 2010, after a nasty public fight at a club, he entered rehab, not for the first time, and it seems to have kicked his butt down a better path. He was married in 2013, they had a baby four years later, and today he releases The Saint of Lost Causes, his ninth album.
Molly Tuttle: "Cold Rain and Snow" and "Once More"
I got my first chance to see Molly Tuttle live and up close, and it would be an understatement to say that she and her band were exceptional beyond my expectation. The small Mercury Lounge in the East Village of New York City was sold out, and about 150 of us were stacked up like sardines inside a can. It was, how should I say it, a mature crowd who seemed to be full of guitar hero worshippers, after-work daters, and those who prefer to view their concert experience through the screens of their iPhones. While the videos above and below are acoustic, Tuttle's touring band rocks. About "Once More": Molly's brother Sully, who is also an amazing and rapid-fire picker, is a member of A.J. Lee and Blue Summit, a great acoustic stringband in Northern California. Last Father's Day Molly and Angelica Grim joined A.J. for some fine harmony, supported by the band.
Four Year Bender: "Annalee"
This song is off the band's second album and features lead singer and songwriter Ryan Smith. As a well-known Bay Area-based band, their career was cut short by Smith's alcoholism and addiction, which spanned ten years. After recovery, it took him two years to open the guitar case and begin writing again. The result is Gettin' Gone, 11 songs recorded with his longtime collaborator Michael Winger. There's some good stuff here.
Son Volt: "Devil May Care"
Union, Son Volt's ninth album, is a political statement about our times in addition to just being another great album from the band. Three of the songs were recorded at the Mother Jones Museum in Mount Olive, Illinois, and four others at the Woody Guthrie Center in Tulsa, Oklahoma. It got some rough reviews — American Songwriter gave two out of five stars — but I beg to differ. I've always been more Farrar than Tweedy when it came to the Uncle Tupelo split, so maybe I'm just a bit biased. But don't let it slip away without checking it out.
And Now for Something Completely Different …
---
Many of my past columns, articles, and essays can be accessed at my own site, therealeasyed.com. I also aggregate news and videos on both Flipboard and Facebook as The Real Easy Ed: Americana and Roots Music Daily. My Twitter handle is @therealeasyed and my email address is easyed@therealeasyed.com.
---