EASY ED'S BROADSIDE: John Moreland, An Appreciation and Anticipation
Posted On November 8, 2019
---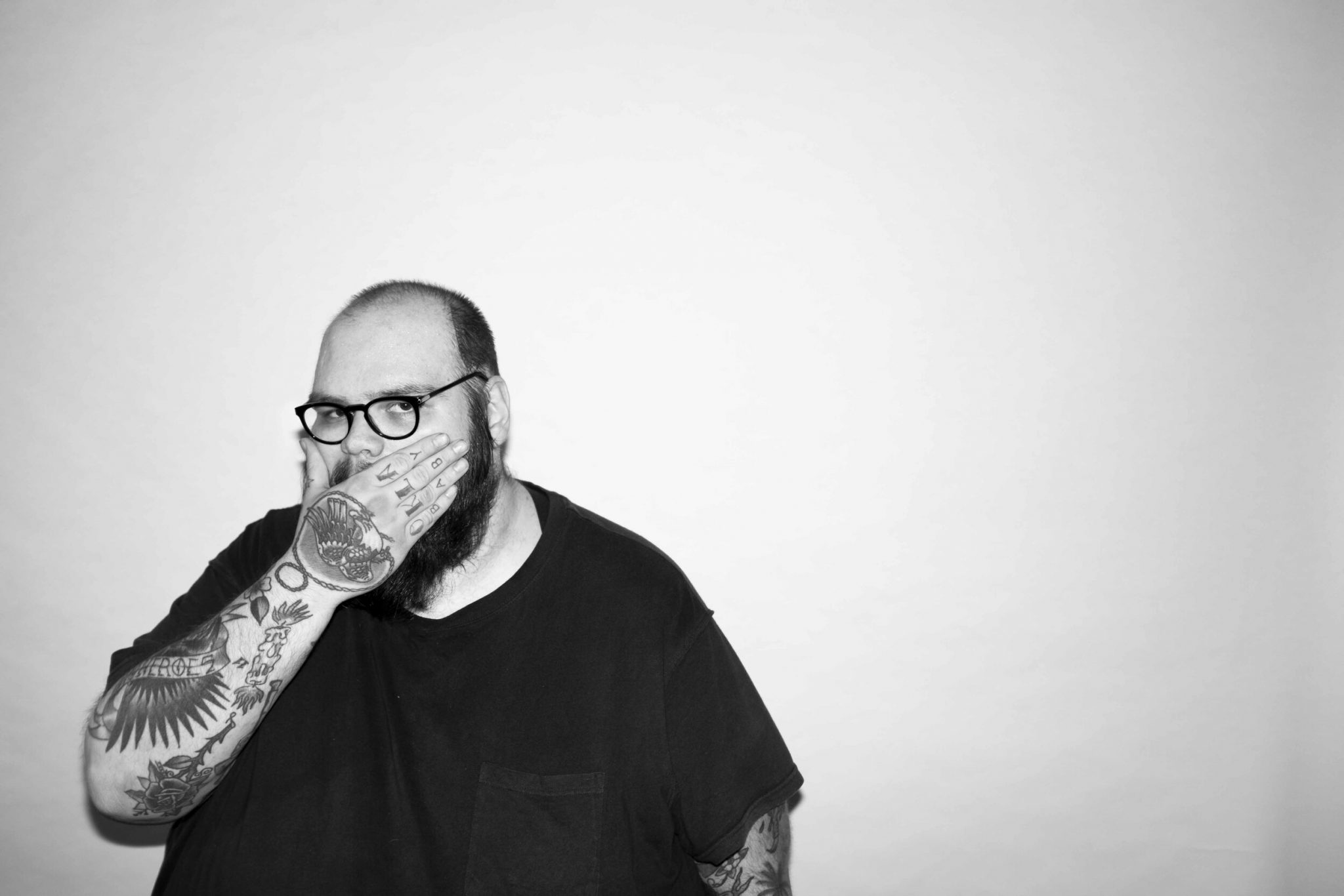 In addition to writing this weekly column, I also aggregate flotsam and jetsam from multiple sources that I post throughout each day on a Facebook page as a non-commercial service to share with fans of Americana and roots music. Some people like to collect coins or stamps, follow a sports team, donate their free time to helping others, or perhaps travel to faraway places seeking thrill and adventure. But I suppose if I had to define my hobby, it's a never-ending search for music that I've yet to experience, staying on top of current news, and digging around the past.
An unintended consequence of this social media experience is that the roughly 3,000 people who have chosen to follow the page have created an interactive community of people who freely share their own thoughts, news, and commentary. In addition to making new friends and connecting with old ones, the greatest gift I get in return is learning things I did not know. An example of this occurred recently when I posted what I'd describe as basically a press release masquerading as a news article that announced Tulsa-based singer and songwriter John Moreland was planning to release a new album in February and will be going out on tour. (I bought my ticket for March 27 in Brooklyn.)
My first awareness of Moreland was his 2013 album In the Throes, and I've always considered him to be one of those absolutely amazing performers who exists in the shadows of endless Americana and folk music releases, a treasured secret of mine with a small but rabid fanbase. Nice to be wrong. Hundreds of people reacted to that Facebook post expressing their love of Moreland's music and anticipation of the new music. He has already released a song from the album, called "East October," on the various streaming sites.
Like many others participating in the current paradigm of creating, producing, and distributing music, Moreland has always taken the wheel with his career. In a recent interview with The Seventh Hex, he talks about the need for being hands-on:
"I still do as much as I can with regards to taking a DIY approach with my musical career, but I can't really book my own tours anymore. Also, I used to do all of my own merch mail orders and I don't do that anymore because I can't keep up with it. Then again, I still record demos at home and my wife sells a lot of my tour posters on her online store so we run that out of our house together. I guess it's always good to make stuff in my own way and to know that I can get out there and do stuff however I want to."
That song is titled "You Don't Care Enough for Me to Cry," and it's on the 2015 album High on Tulsa Heat. Appearing on the podcast Americana Music Show, he expanded on how the album was self-produced and fan funded.
"I did my last record myself too. I produced and engineered that one. I did that one more out of necessity. It's what had to be done. But this time I was sorta stressing out about what studio to go to if I wanted to find a producer. Just make plans about how I was going to make the record. Kind of on a whim I just got a couple of friends together and we made the record ourselves. My parents were going out of town for a couple of week so we kind of took over their house and turned it into a studio and recorded for a few days. On less than a day's notice we came in and did that. But I like doing it that way. Just getting some buddies together and pooling together all our gear. And you go, OK, here's what we have, how do you make something cool with this stuff. And it gives you a direction to go in."
What's especially interesting about that Stephen Colbert appearance from January 2016 is that "Break My Heart Softly" wasn't from High on Tulsa Heat, the album he had recently released and that the host was holding up to promote, but from the earlier In the Throes. This unconventional choice couldn't have occurred had a record label holding the reins, but it was spot on the right song at the right moment, and it helped in setting up the 2017 Big Bad Luv, which was released on 4AD, his first album recorded in a real studio with a band. In an interview with PopMatters Moreland spoke about why he decided to follow a different path:
"Late-night TV definitely gave me a boost at my shows. I had one foot dipping into Americana, but I come from playing hard-core, and my basis is just a little different than that, so 4AD is a good fit. I didn't consciously think about it, but looking back now, I can see that I was ready to play some rock and roll."
The new album for February is titled LP5. It was recorded in Texas with Centro-matic's Matt Pence producing and playing drums, and with other contributors including Bonnie Whitmore, Will Johnson, and multi-instrumentalist and longtime Moreland collaborator John Calvin Abney.
In many of the interviews he's done over the years, Moreland talks about spending his teens playing with punk and hardcore bands — until he heard Steve Earle. It's hard to not hear Earle's influence (and I think there's some Springsteen in there as well) on Moreland's songwriting, and in the vocals as well. From the Americana Music Show podcast:
"I was probably 19 or so and I vaguely knew who Steve Earle was. I knew 'Copperhead Road' and 'Guitar Town' and stuff. But I heard one of his newer records that had just come out, The Revolution Starts Now, and it blew me away and I got my hands on everything of his I could find. That was kind of eye-opening. I realized that I had always been in bands and I realized that I had always been the guy that wrote the songs, kind of just by default. It was like, 'We're a band, we need some stuff to play, so I'll make something up.' Steve Earle opened my eyes to this whole different kind of songwriting where you could say something with it. So that led me to songwriters like Guy Clark and Townes Van Zandt and Rodney Crowell. I'd just get on the internet and do all the research I could. So that's what led me here I guess."
Moreland is married to Canadian visual artist Pearl Rachinsky, who you should search out because she does really exquisite work (she handled the album artwork for Big Bad Luv). They met several years ago at a Folk Alliance confab in Kansas City, which he describes in part as "a lot of white dudes in suspenders." They live in Tucson, Arizona.
Moreland is not very active on social media; his Facebook and Twitter accounts are primarily used for announcing upcoming gigs. But I thought I'd check in before finishing this column just in case something new popped up. Sure enough, on Oct. 27 he tweeted:
"To the guy in Macon who told my wife he was gonna 'slap the shit out of the bitch who broke my heart' please don't slap any women, and please don't come to my shows anymore you redneck piece of shit."
I love this guy.
---
Many of my past columns, articles, and essays can be accessed here at my own site, therealeasyed.com. I also aggregate news and videos on both Flipboard and Facebook as The Real Easy Ed: Americana and Roots Music Daily. My Twitter handle is @therealeasyed and my email address is easyed@therealeasyed.com
---