Dropkick Murphys, Rhiannon Giddens, Lukas Nelson, and More to Headline FreshGrass | North Adams 2023
---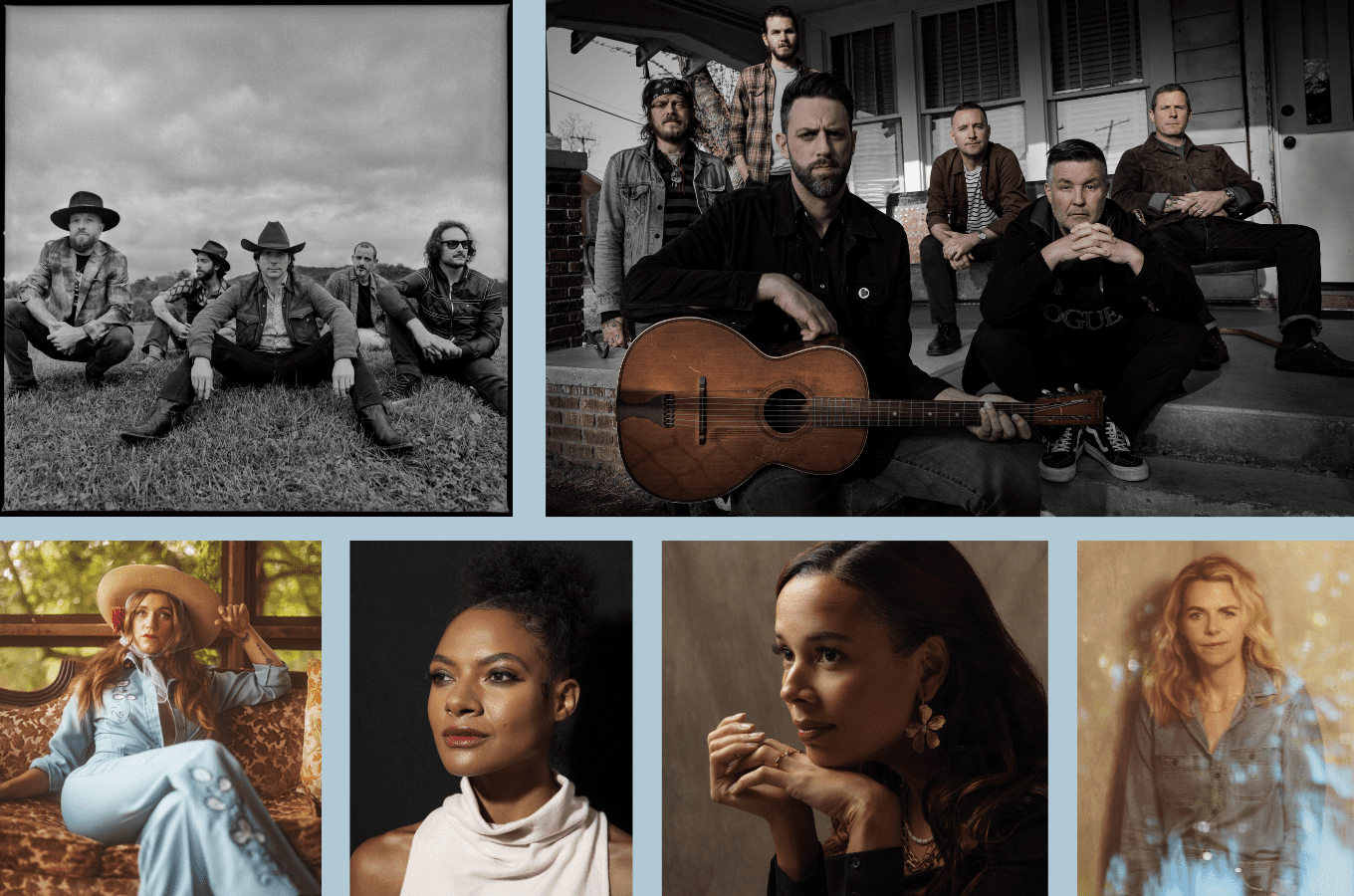 From top left, Lukas Nelson + The Promise of the Real, Dropkick Murphys, Aoife O'Donovan, Rhiannon Giddens, Allison Russell, and Sierra Ferrell
The annual FreshGrass Festival — produced by No Depression's nonprofit publisher, the FreshGrass Foundation — is set to return to North Adams, Massachusetts, Sept. 22-24. The three-day event, which takes place at the sprawling contemporary arts museum MASS MoCA, announced its lineup today with an impressive assemblage of, as the foundation's mission states, "innovative grassroots music."
Descending on Western Massachusetts this fall are headliners like Dropkick Murphys, who will be playing an all-acoustic set of their recent and forthcoming albums interpolating Woody Guthrie songs (ND review), preeminent singer-songwriter and "Genius Grant" award-winner Rhiannon Giddens, and roots-rock band Lukas Nelson + The Promise of the Real. Additionally, the event will the return of festival favorites like bluegrass phenom Sierra Ferrell, old-time-inspired roots trio The Devil Makes Three, and banjo pioneer Alison Brown.
Additionally, this year's FreshGrass Festival will feature artists who may be new to North Adams' stages, but not to the pages of No Depression and the streaming airwaves of sister site Folk Alley. Folk musicians and singer-songwriters Allison Russell, Sunny War, and Buffalo Nichols are also all slated to perform this year. And this month's Spotlight artist, Mighty Poplar — comprised of Noam Pikelny and Chris Eldridge (Punch Brothers), Andrew Marlin (Watchhouse), Alex Hargreaves (Leftover Salmon), and Greg Garrison (Billy Strings) — will also make their debut.
Each year, the FreshGrass Festival also debuts a number of specially commissioned works, and this year is no different. Fan favorites like Aoife O'Donovan and Darol Anger will both premiere original compositions, created with funding from the FreshGrass Foundation's commissioning programs. The festival also awards cash prizes to emerging talents in bluegrass music through its FreshGrass Awards program, which is now taking applications.
Tickets for FreshGrass Festival | North Adams (as well as FreshGrass | Bentonville, which takes place in Arkansas May 19-20 at The Momentary) are now available. Click here for more information about sales, lineups, logistics, and more.
---