Dom Flemons Gets Personal for 'Traveling Wildfire,' Coming in March
Posted On January 11, 2023
---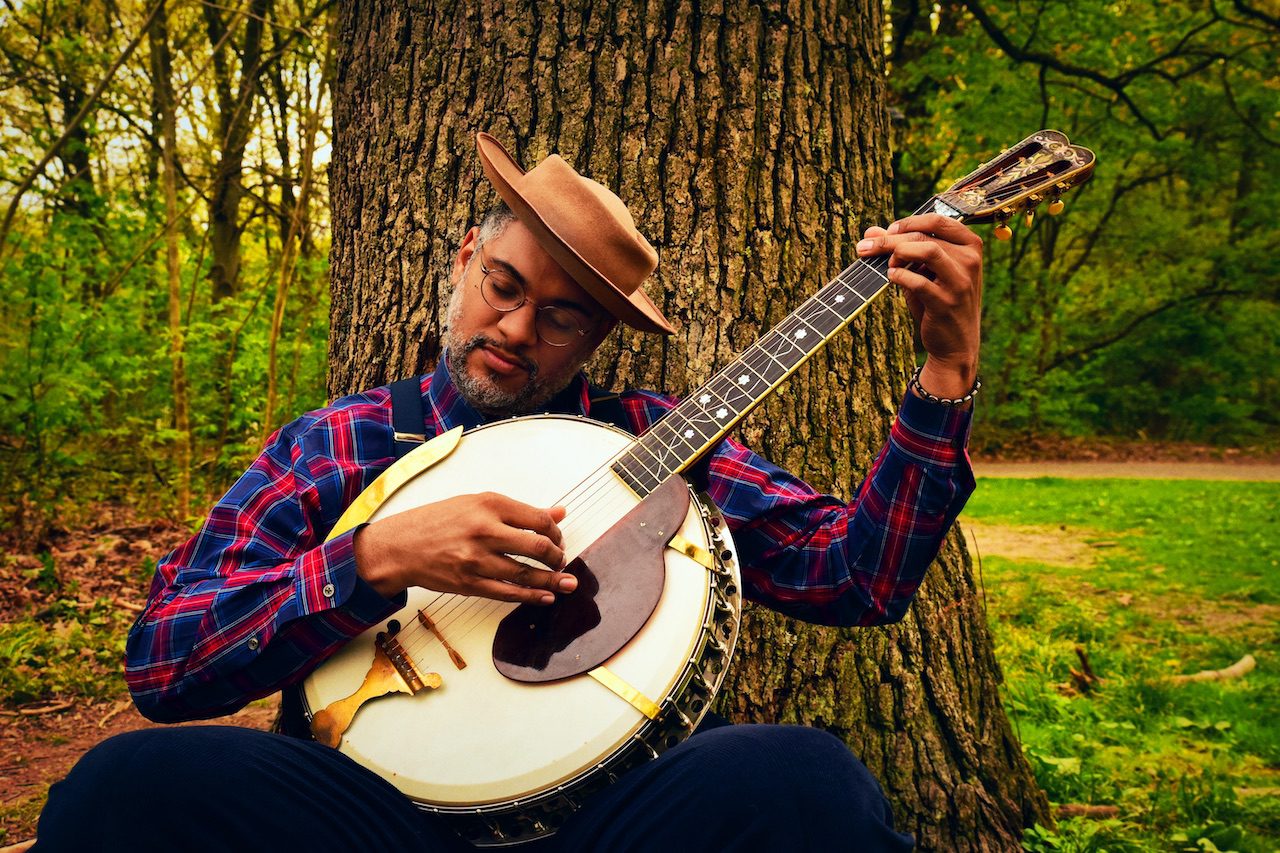 Dom Flemons (photo by Shervin Lainez)
Voraciously curious, endlessly knowledgeable, and unflaggingly energetic about bringing buried music history to light, Dom Flemons reminds us he can also craft songs for his own personal, present moment with Traveling Wildfire, a new album coming March 24 on Smithsonian Folkways.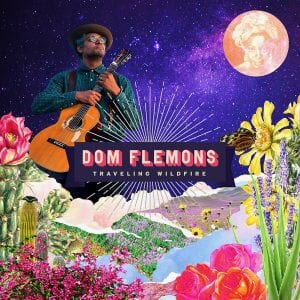 Traveling Wildfire explores themes of Black love, survival, legacy, and growth from a personal perspective, offering songs that live in the now but carry the wisdom of past generations.
"Traveling Wildfire is not only a statement of my personal travel experiences but also a metaphor for rebirth in the wake of destruction," Flemons explains in a press release announcing the album. "It reminded me that the album is in its own way a statement about emerging from the depths of uncertainty to find a new relevance during this unprecedented moment in modern history. At the same time, the image of the traveling wildfire reminded me of how music and stories can travel from generation to generation bringing important lessons from the past into the present and the future."
Just like in his live performances, Flemons sings and plays a wide range of instruments on Traveling Wildfire, including banjo, drums, electric and acoustic guitar, and quills. Guests on the album include mandolin master Sam Bush and Pogues accordion player James Fearnley.
Check out Traveling Wildfire's sweet first single, "Slow Dance With You," below:
Flemons will launch the fourth season of his American Songster Radio show on WSM Radio in Nashville on Jan. 24. This season of the show, which highlights the past and present of roots music, will focus on the music and inspiration behind Traveling Wildfire.
In 2020, Flemons released an expanded edition of his 2014 album Prospect Hill that added his 2015 What Got Over EP plus a set of 12 previously unreleased instrumental tracks — collectively called Prospect Hill: The American Songster Omnibus.
Along with his band the Carolina Chocolate Drops, Flemons won a Grammy for Best Traditional Folk Album for 2010's Genuine Negro Jig. The band, which also included Rhiannon Giddens, was nominated for Best Folk Album for 2012's Leaving Eden, and Flemons was nominated in the same category for his 2018 solo album Black Cowboys (ND review).
At last year's International Bluegrass Music Association's Bluegrass Live! festival, Flemons presented a set titled "Shultz's Dream" (ND story) to honor Arnold Shultz, a Black fiddle and guitar player in Kentucky who gave Bill Monroe his first paying gig and whose thumb-picking style influenced Monroe's playing.
Flemons has a busy tour schedule this year, both before and after the release of Traveling Wildfire, including stops at Folk Alliance International's conference in February, MerleFest in April, and performances at President Lincoln's Cottage in Washington, DC, in May. Check out the dates here.
---