Dolly Parton, Steve Earle, and More Featured on 100th Birthday Tribute to Doc Watson
Posted On February 16, 2023
---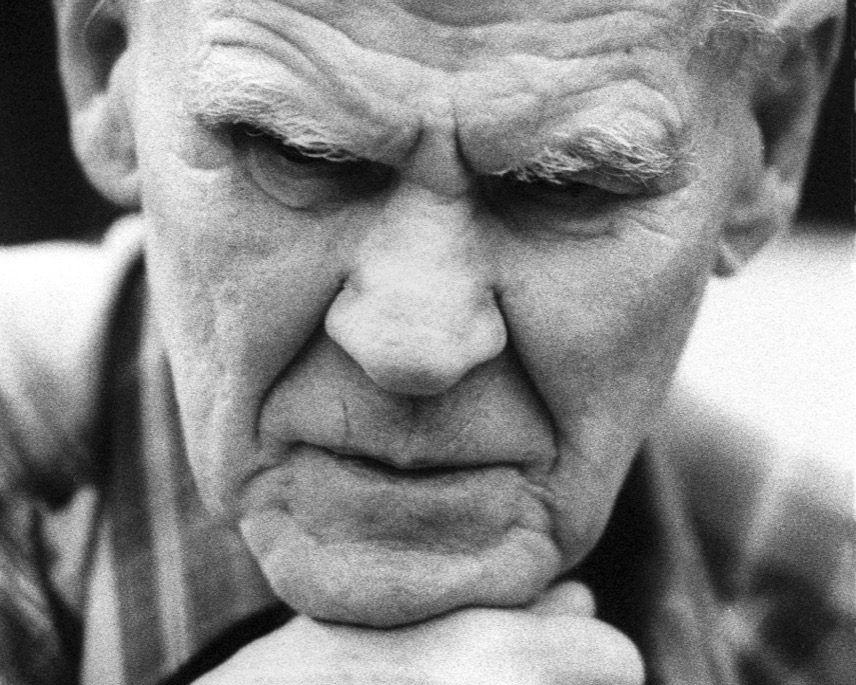 Doc Watson (photo by Jim Gavenus)
The roots music world is marking what would have been guitar hero Doc Watson's 100th birthday this year with a tribute album filled with loving renditions of some of his best known songs.
I Am a Pilgrim: Doc Watson At 100, coming April 28 on FLi Records/Budde Music, offers 15 tracks celebrating Watson's legacy from singer-songwriters such as Dolly Parton, Steve Earle, Rosanne Cash, and Valerie June as well as from instrumental masters Jerry Douglas, Bill Frisell, Yasmin Williams, and Chris Eldridge. Most of the songs are standards of traditional music that Watson helped bring into a wider spotlight with his playing and singing.
Arthel Lane "Doc" Watson won seven Grammys in his lifetime and received the National Medal of Arts in 1997. Born in Deep Gap, North Carolina, and based there throughout his life, he learned guitar at a young age and developed a signature flatpicking style that influenced legions of musicians in traditional genres and beyond. In 1988 he helped establish MerleFest, a North Carolina "traditional plus" festival that originally aimed to raise money for Wilkes Community College and honor Watson's son, Merle Watson, and now welcomes tens of thousands of music lovers to Watson's home region each April. Doc Watson played the festival, always with other musicians joining him onstage, each year through 2012, the year he passed away.
The first single from I Am a Pilgrim is Tom Paxton's "The Last Thing on My Mind," performed by Dolly Parton, who recorded a version of the song in 1967 with Porter Wagoner. She performed the song, now a traditional music standard, with Watson at MerleFest in 2001.
"Doc Watson is everyone's hero and a great guitar player," Dolly said in a press release announcing the tribute album. "Some say he is the absolute best, and I was honored to get to work with him a few times in my career."
Watson's life and legacy will also be honored at this year's MerleFest, taking place April 27-30 in Wilkesboro, North Carolina. A set titled Doc Watson's 100th Birthday Jam will be hosted by The Kruger Brothers.
Here is the track list, along with performers, for I Am a Pilgrim: Doc Watson at 100, which was produced by Matthew Stevens, with Mitch Greenhill, Matthew Greenhill, and Peer Steinwald as executive producers.
Shady Grove – Jerry Douglas
The Last Thing on My Mind – Dolly Parton
Am I Born to Die – Nora Brown
Alberta – Jeff Parker & Matthew Stevens
Make Me a Pallet – Steve Earle
I Am a Pilgrim – Rosanne Cash
Florida Blues – Jack Lawrence
How Long Blues – Corey Harris
Will the Circle Be Unbroken – Ariel Posen
Handsome Molly – Valerie June & Bill Frisell
Doc's Guitar – Yasmin Williams
Little Sadie – Chris Eldridge
Reuben's Train – Lionel Loueke
The Lost Soul – Marc Ribot
Your Lone Journey – Bill Frisell
---