David Crosby Sky Trails Tour
---
David Crosby has a new album out that he is touring to support. I last shot him here at The Keswick Theatre in Glenside a little over a year ago when he was touring to support his Lighthouse album. I think it is fantastic to have two albums from David Crosby in that short a period. He is such an interesting songwriter and musician and such a great story teller that two albums in a year seems just about right. "I always write in bursts," Crosby told Rolling Stone in 2016. "The last couple of years have been the densest, longest writing surge I think I've ever had."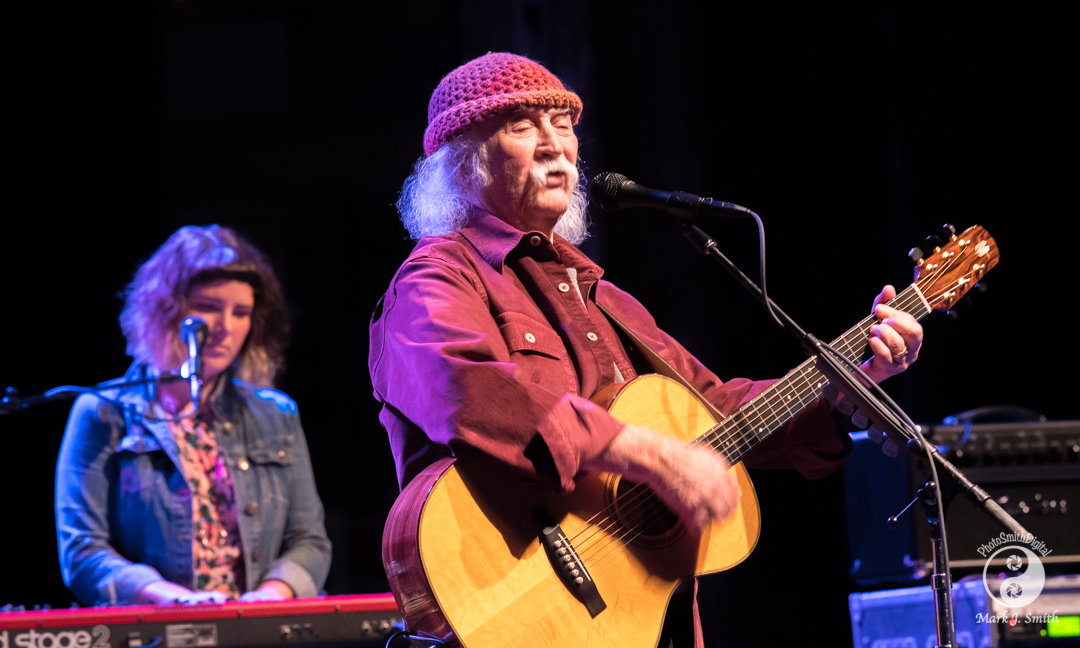 The band on this tour has a different makeup than the last with but one holdover Michelle Willis on Keys & Vocals. Michelle is excellent on keyboards and has the voice of an angel. Joining Crosby and Willis this time around is Crosby's son James Raymond on Keys & Vocals, Jeff Pevar on Guitar & Vocals, Mai Leisz on Bass, and Stevie D on Drums. A fantastic band.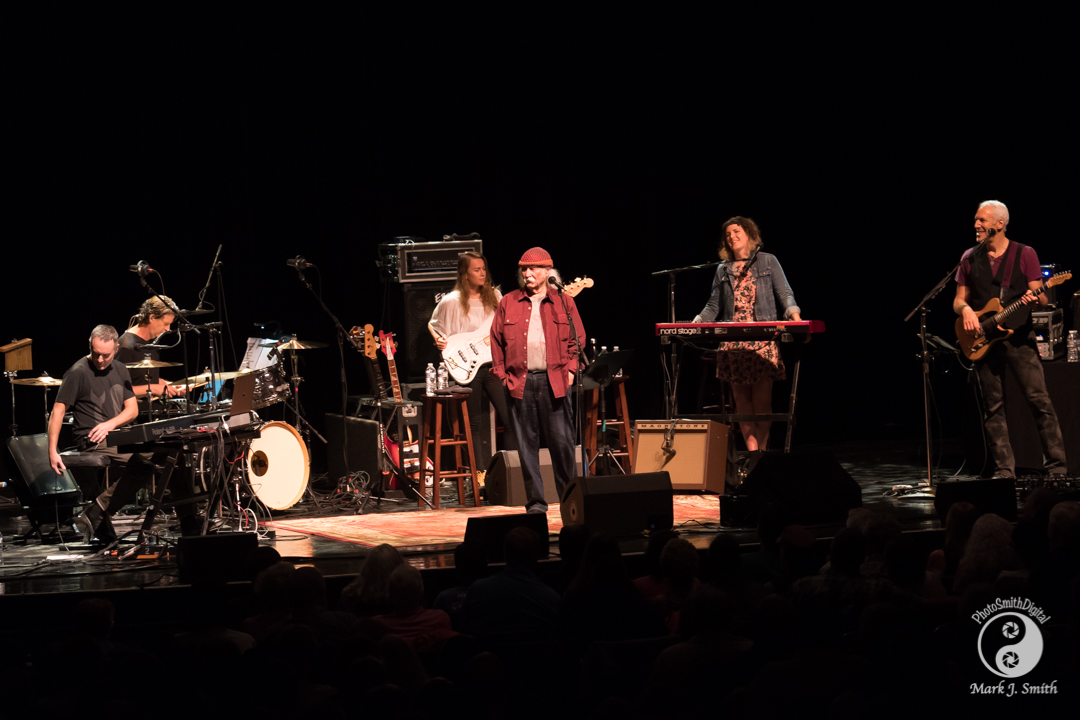 Actually, most of the songs played were not from the Sky Trails album. "Lee Shore" from 4 Way Street kicked off the second set and was followed by "Homeward Through The Haze" which appeared on a couple of albums including the Crosby Box Set before they got to the title song "Sky Trails". The first set was filled with a few songs from CPR a more jazz influenced album with Jeff Pevar on guitar. The harmonies and cord changes sounded very familiar. The first set ended with two songs from CSN albums, "Guinevere" and "Long Time Gone" a CSNY song, "Deja Vu" and a David Crosby solo album song "What Are Their Names".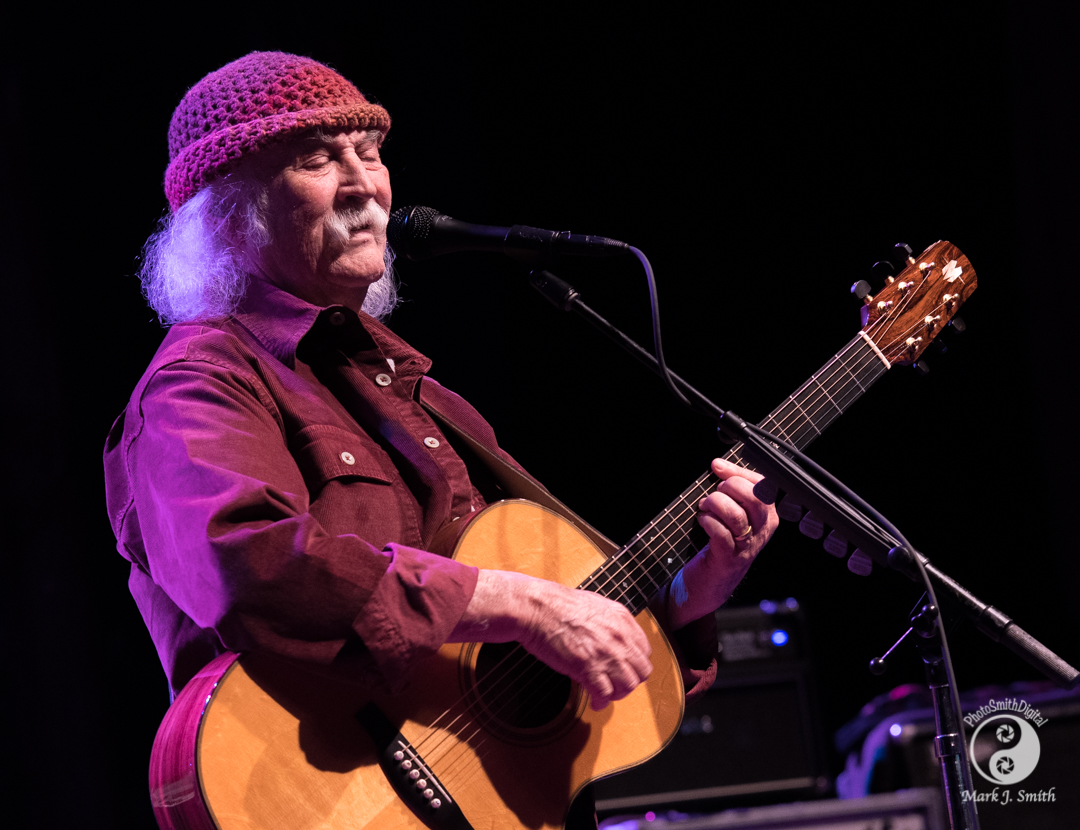 The concert ended on a loud note. Loud in volume and in message. "Wooden Ships" into a version of "Ohio" with the audience led by Crosby singing the words "four dead in Ohio" very loud over and over, and over again right into "Almost Cut My Hair" The night ended with both fists and peace signs in the air and tears in quite a few eyes. What a night!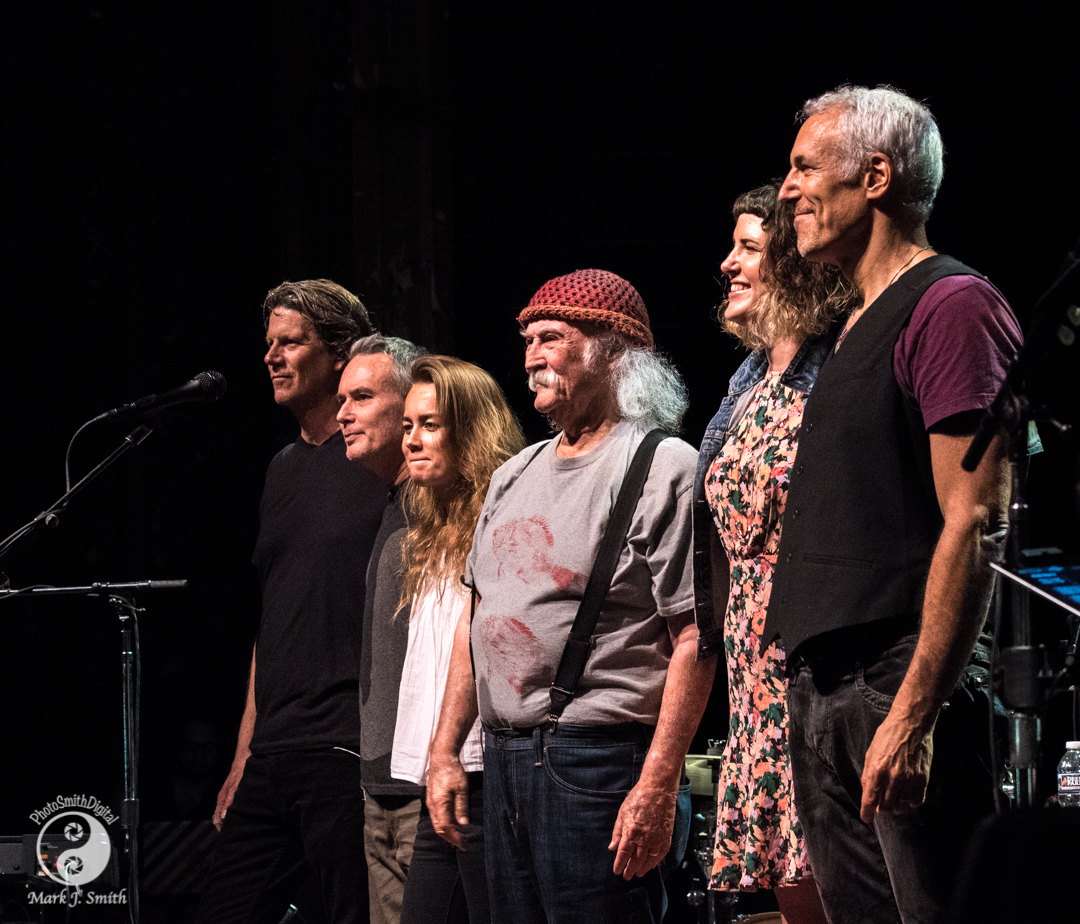 Mark J. Smith
---