CROWDFUNDING RADAR: Ukulele Punk Covers, Western Dance Hall Sounds, and More
Posted On October 10, 2022
---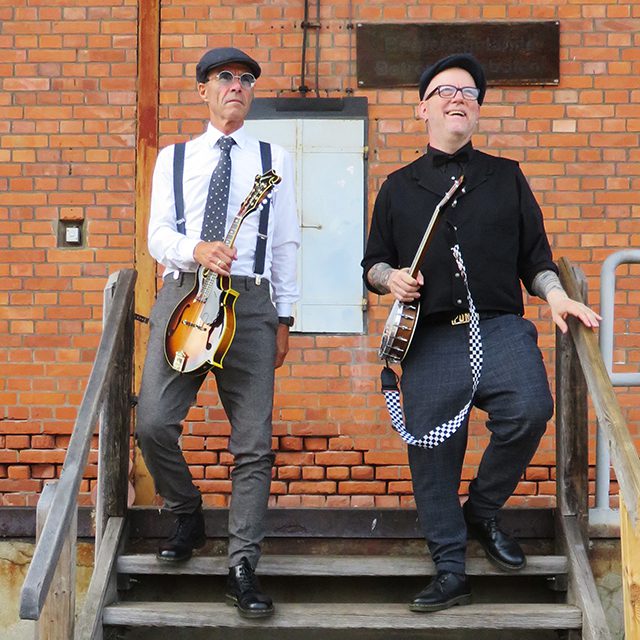 Ukes of Tomorrow
The first modern era crowdfunding campaign is widely agreed to be from British progressive rockers Marillion, who, after their label refused to fund an American tour in 1997, got their fans to pony up in advance and bring the band across the pond. But, really, crowdfunding has always existed. After all, what else could that garage band selling self-dubbed copies of their music from the back of a station wagon be called? Today, crowdfunding has gone big enough that artists of all kinds do it. Still, there's a certain charm in a band with a niche, but passionate, audience crowdfunding an album that's just a little too out of the norm to fit into a neat little label or airplay box. This week, I've got three such campaigns for you.
Ukes of Tomorrow – Seconds of Our Lives (click here to view campaign)
I will admit to a bit of bias against the ukulele stemming from an unfortunate group of Bonnaroo neighbors and their 4 a.m. "Mr. Brightside" serenades. Every. Night. So Ukes of Tomorrow had an uphill climb to convince me to feature their campaign. But as much as I hate the ukulele, and "Mr. Brightside," I love genre mashups more, so an album of ukulele covers of punk songs is going to pique my interest. Promising acoustic renditions of songs by Bob Mould, The Pogues, Joe Strummer, and even a grunge nod with Temple of the Dog, the duo's Indiegogo campaign has a flexible $6,279 goal. To reach it, they are offering the album in digital (both MP3 and WAV!) and CD formats. They also have a shirt, stickers, pins, and one of the less expensive house concert perks I've seen.
Roots Revival Series – Anatolian Kurdish (click here to view campaign)
The Roots Revival Series is a collaboration between the quartet Roots Revival Ensemble and the Vienna Odeon Theater to promote the musical heritage of a different underrepresented culture each "season." After a successful first season featuring the music of the Anatolian Ashik, they've returned for season two with the music of the Anatolian Kurdish. It's about as roots as roots music comes and reminds me a bit of the work done by Abigail Washburn and Wu Fei to break cultural boundaries. The band is seeking $7,635 for their Kickstarter campaign to fund the show. Backer perks include an audio and/or video download of the concert, an audio download of Anatolian Ashik, a ticket to the show, limited edition signed copies of their albums, and a chance to help select next year's theme.
Mamma Coal – Dance Hall Crush (click here to view campaign)
Mamma Coal, aka Tuscon, Arizona, songwriter Carra Stasney, really digs Western dance. Her new album, Dance Hall Crush, is a set of original songs inspired by the Western dance hall culture she saw from various stages across the Arizona touring circuit. Going further, she has even collaborated with a pair of dance instructors in the area to choreograph a line dance to her single "Ghost Town Getdown." To reach her $7,500 Kickstarter goal, Mamma Coal is offering a number of perks. You can, of course, get the album in digital and CD formats. You can also get the usual merch (stickers, hats, shirts), tickets to a show, and a solo or full-band house concert.

---