CROWDFUNDING RADAR: Three Preorders That Showcase Black Roots Music
Posted On January 16, 2023
---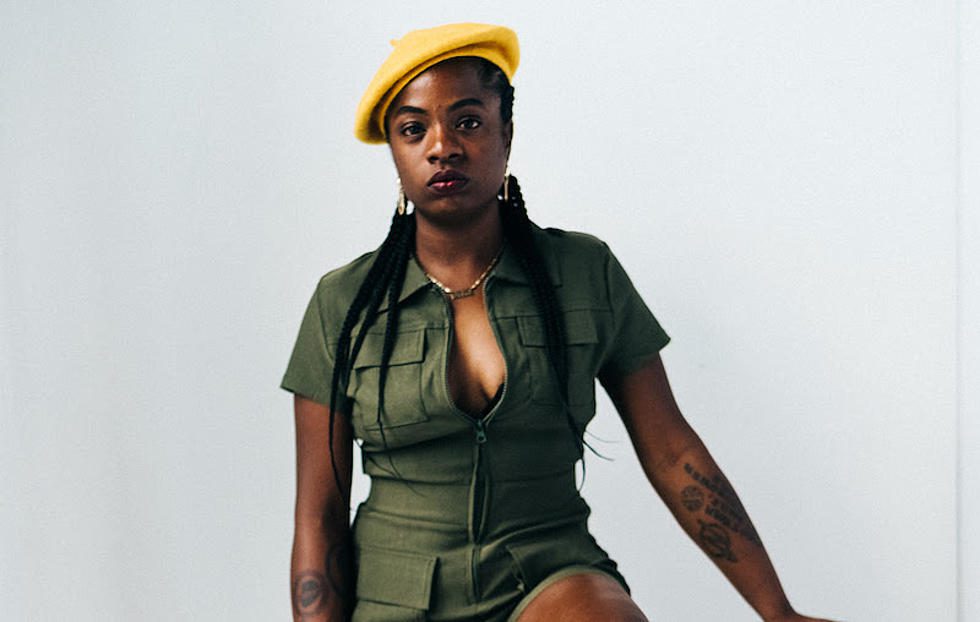 Sunny War (photo by Joshua Black Wilkins)
This column publishes on Dr. Martin Luther King Jr. Day, and while it can be argued how much progress society as a whole has made in achieving Dr. King's dream, as a roots music journalist and fan, it's been gratifying to see how far we've come. When "Americana" first started to come together as a named genre, popular roots music was almost entirely white. While artists like John Prine, Gillian Welch, and Nickel Creek were putting out quality releases, there was a very large segment of America's roots that wasn't being represented. While there's still work to be done, four of No Depression writers' 10 favorite albums in 2022 were by a non-white artist, and performers like Allison Russell, Yola, and Fantastic Negrito headline large theaters. In celebration of Dr. King, and of Black roots music, this week's column features three Bandcamp preorders from artists spanning three generations.
Various Artists – Ears of the People: Ekonting Songs from Senegal and the Gambia (click here to view release)
You can't go much farther back into roots music than Smithsonian Folkways' upcoming release Ears of the People: Ekonting Songs from Senegal and the Gambia. The ekonting, or akonting as it's sometimes spelled, is a gourd lute that is often cited as the ancestor of the banjo. The name "banjo" itself may have come from the word "bangoe," the wood the neck of an ekonting is made from. For this album, ethnomusicologist Scott Linford recorded nine ekonting artists in Senegal, including Adama Sambou, one of the better known ekonting players internationally; bandleader Jules Diatta; and Elisa Diedhou, a rare female ekonting player. The album releases Feb. 3 on CD or as a 25-song digital download (at this time only the download is available on Bandcamp).
Dom Flemons ­– Traveling Wildfire (click here to view album)
Rhiannon Giddens rightfully gets accolades for her work as both a solo artist and with Carolina Chocolate Drops in popularizing Black stringband music, but her Carolina Chocolate Drops co-founder and bandmate Dom Flemons deserves just as much praise. Flemons is one of roots music's more thorough historians, unearthing traditional songs and penning originals that bring old styles into the 21st century while spotlighting some of the forgotten Black men and women who shaped America. Traveling Wildfire is being touted as his most personal album to date. If you want a deeper look into what to expect, our own Stacy Chandler has a preview here. Traveling Wildfire is available for pre-order now at Bandcamp and will release March 24 in digital, CD, and vinyl formats.
Sunny War – Anarchist Gospel (click here to view album)
You can often mark the rise of a young artist by the guests who are lining up to appear on their album. If that's the case, then Sunny War is rising far. Anarchist Gospel features appearances by My Morning Jacket's Jim James, David Rawlings, Allison Russell, and Kyshona, among others. It's no surprise. There's a rawness to Sunny War that underlies her subtle voice and acoustic guitar. Those elements match well with Anarchist Gospel's songs, playing off the duality of her own history. "Everybody's a beast just trying their hardest to be good," she writes in the album's release notes. You can't get much more plain a philosophy than that. Anarchist Gospel will hit Bandcamp and other platforms on Feb. 3 and will be available in digital, CD, and vinyl formats.
---