CROWDFUNDING RADAR: Three Debut Albums
---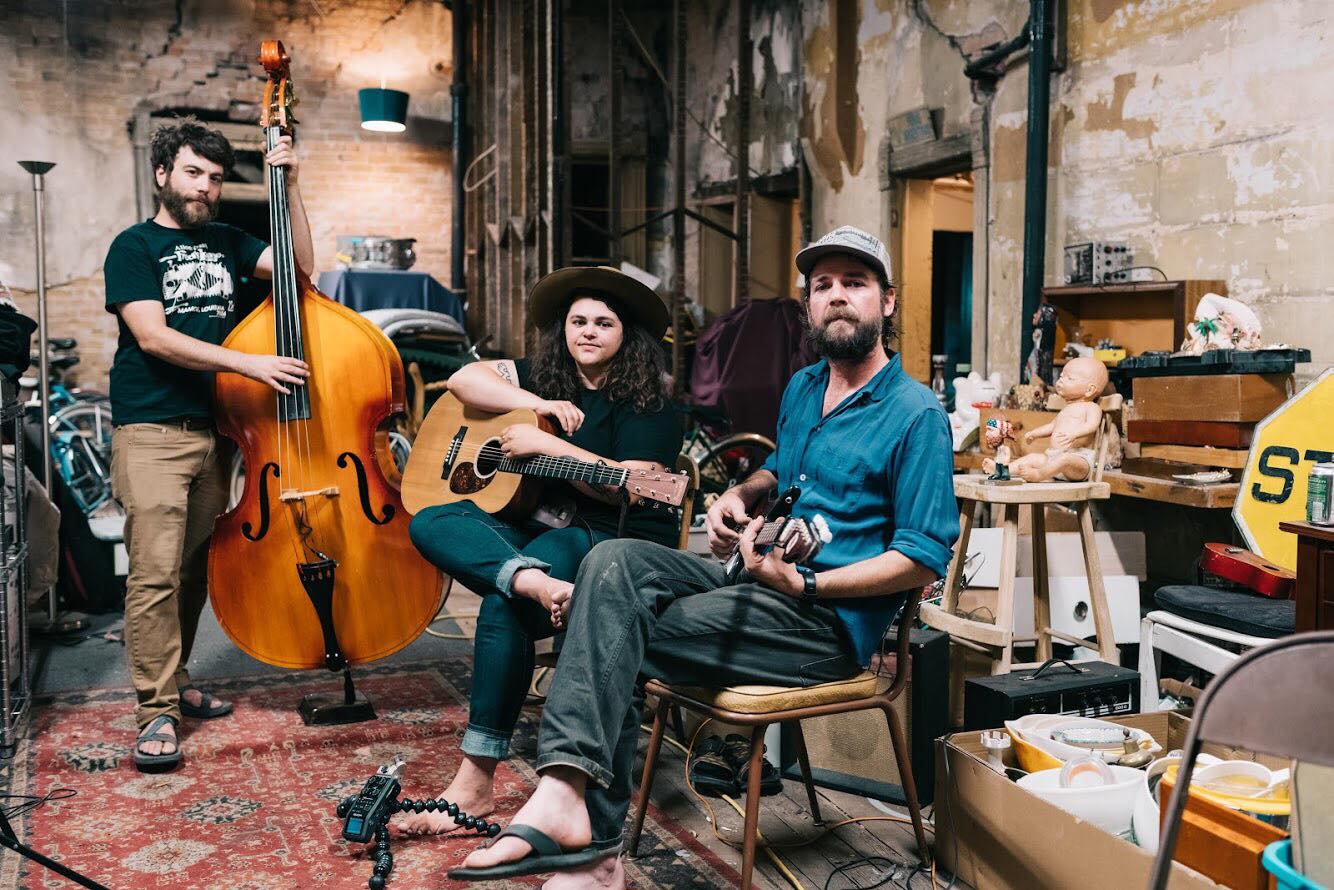 Michelle Moonshine
The road to becoming a professional musician takes some leaps of faith. For many, one is crowdfunding their first album. It's a daunting prospect to put yourself out with hat in hand, and a true test of whether your fanbase is as dedicated as you think they are. A failed campaign, at best, means a bruised ego and a return to the bars to rebuild. At worst, it means shirts, stickers, and other merchandise purchased as perks that suddenly become items to, hopefully, break even on at the merch booth. This week, I'm featuring three artists taking their own leap of faith to crowdfund a debut album.
Michelle Moonshine – Spaghetti Westerns (click here to view project)
Michelle Moonshine is far from a new face on the roots music scene. She's been touring professionally for a decade. She auditioned for The Voice, six years after becoming pregnant and turning down a previous invite to the show. But, despite a couple of EPs and a few singles, the one thing the Salt Lake City native has never done is release a full-length studio album. She's hoping to change that with a Kickstarter campaign for Sad Spaghetti Westerns, written and roughly recorded across the high and low points from that decade of independent touring, single motherhood, and a fair amount of self-doubt. The goal now is to apply professional recording and mixing to those songs to give them a proper release. In addition to the album in digital, signed CD, and vinyl formats, backer perks Moonshine is offering to reach her $13,000 campaign goal include an exclusive t-shirt design for backers, a leather-bound MM flask, a house show, and even her Martin guitar that many of the album's songs were written on.
Ethan Nathaniel – Corners of My Room EP (click here to view project)
Charlotte's Ethan Nathaniel is a hard artist to categorize. In places, you can pick out a bit of folk guitar playing nestled into a swelling string section. The voice of his home region is noticeable, but there's also a fragile falsetto a bit reminiscent of Sigur Rós. It's not necessarily traditional roots music, but I found myself continuing to listen to his songs on YouTube, wondering what would come next. It wasn't the immediate connection I felt when I first heard John Prine or Emmylou Harris. Nathaniel is currently funding his debut EP Corners of My Room on Kickstarter. To meet his $12,000 goal, he's offering a wide variety of backer perks, from the usual album pre-order in digital and CD formats to performance videos of songs from the album, an EP of B-sides, a Zoom "coffee date," and for Charlotte area residents, a chance to let Nathaniel show off his baking skills with a pie delivered to your house.
Music City Big Band – Irrational Exuberance (click here to view project)
Irrational Exuberance is a good name for the debut album by Music City Big Band. While Nashville has a diverse a music scene, 18-piece big band ensembles are hardly the norm. But that hasn't stopped bandleader Casey Brefka and some of Nashville's best young instrumentalists from winning over Music City music fans with energetic shows and original songs played in parks, bandshells, and anywhere big enough to fit 18 people on a stage. The $18,000 Kickstarter goal is ambitious, but necessary for a group that large, especially when Brefka lists "fairly compensating the musicians involved" as a major line item in the budget. To get there, they're offering a number of backer perks. The album is available for pre-order in digital (WAV and MP3) or CD format. You can also get tickets to the album's release show, PDF or physical copies of the scores, an opportunity to sit in on a rehearsal, and the chance to name one of the album's songs.
---